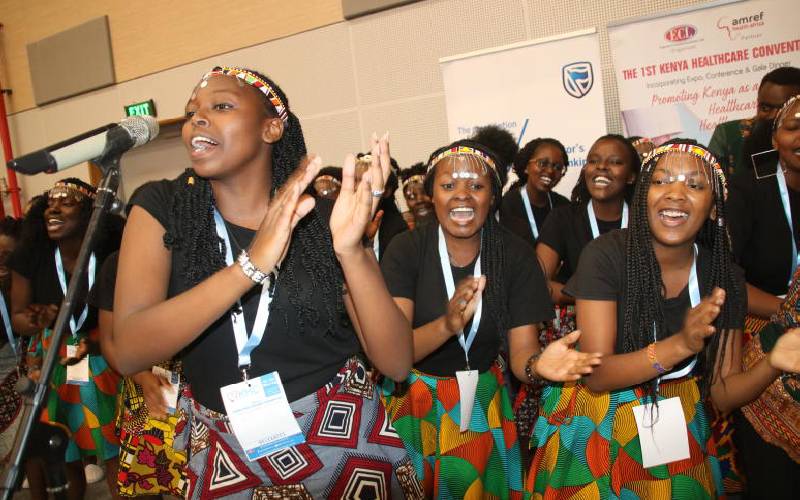 The government is working to make the country a regional healthcare destination of choice, President Uhuru Kenyatta has said. The president said Kenya already attracts patients from several countries in the region, including Uganda, Rwanda, Burundi, DR Congo, Tanzania, Ethiopia, South Sudan and Nigeria. "Kenya's position as a regional resource for high quality healthcare is a huge advantage that needs to be leveraged further," said Uhuru yesterday when he opened the first Kenya Healthcare Convention in Nairobi. The convention has been organised by Express Communications Ltd and Amref Health Africa. It has received the endorsement of key players who include the Ministry of Health, Council of Governors, Kenya Healthcare Federation, Kenya Private Sector Alliance and the Kenya Investment Authority, among other participants.
Pilot counties
The president said his administration had prioritised citizens' access to health, adding that nearly 3.2 million people had benefited from a universal health coverage programme rolled out in four pilot counties. The initiative, he added, would soon be rolled out to the rest of the country. The head of state said the public and private health sectors had a long-standing tradition of close cooperation that had allowed the government to extend crucial services to hard-to-reach regions. Health Cabinet Secretary Mutahi Kagwe said his vision was to ensure Kenya becomes a medical tourism destination through provision of high quality health services similar to what is offered by countries like India.
Treatment abroad
"It has been established that majority of Kenyans do not know what healthcare services are available hence they are frequently looking for the same services outside the country," said Mr Masara.