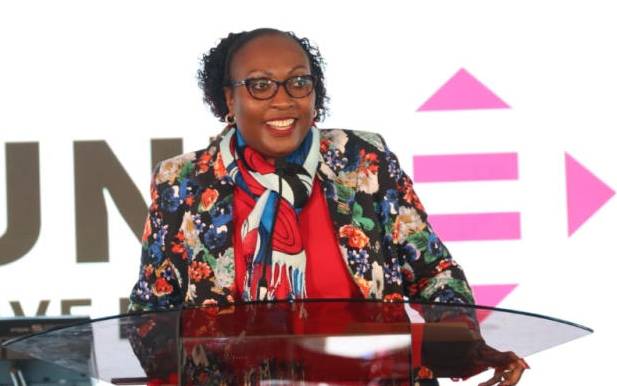 The Nairobi County Assembly has begun the process of vetting Governor Mike Sonko's nominee for deputy governor. Nairobi Speaker Beatrice Elachi has referred the nomination of Anne Kananu Mwenda
(pictured)
to the Vetting and Appointments Committee for consideration, albeit with a few conditions. "It is in all our interest that we have a stable and functioning county government so that Nairobians can benefit from the fruits of devolution. I wish to reiterate that there is no vacuum in the office of the governor and the person currently holding it is Mike Sonko," said Ms Elachi.
SEE ALSO: This is mere witch-hunt- Sonko
She was speaking yesterday during a special sitting convened by ward representatives to seek the way forward following Sonko's prosecution over the loss of Sh357 million. Elachi, however, ruled that before the committee tables its report, it should ascertain whether there are court cases that would prejudice the process of picking Ms Mwenda. She directed committee members to liaise with the Ethics and Anti-Corruption Commission (EACC), which had taken possession of Sonko's letter to the assembly that settled on Mwenda. The anti-graft agency said it was investigating whether due process was followed in the nomination exercise. Elachi also directed the committee to confirm whether Mwenda met the requirements set by the Supreme Court and the Independent Electoral and Boundaries Commission for the position of deputy governor.