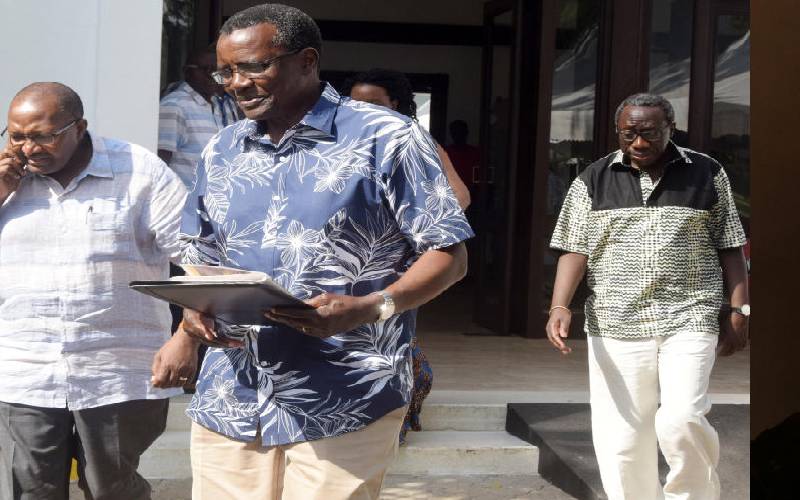 Nairobi
Court of Appeal president says, 12 judges are not enough to run both Nairobi and other Appellate courts
The Judiciary has suspended all the Courts of Appeal sitting outside Nairobi due to a shortage of judges. According to a statement by Court of Appeal president William Ouko, the number of Appellate judges has shrunk to a worrying level due to retirement, appointment to other offices and the recent death of Prof Justice Otieno Odek. He said sittings in Kisumu, Malindi and Mombasa will be suspended beginning January 13 until when other judges are appointed. "With passage time, the Court of Appeal judges number has shrunk from 27 to 15 today following retirement of several Judges, appointment of others to (other) higher Government offices, and this week, the sudden death of Justice Odek," read the statement.
SEE ALSO: Maraga: No open court sessions in wake of Covid-19 pandemic
The Judges in Mombasa and Kisumu will relocate to Nairobi with effect from that date. The affected court stations, including Nyeri, will be served from Nairobi through circuit sessions conducted once a month to each station. In April this year, Nyeri Court of Appeal was suspended for similar reasons. "Nyeri Court of Appeal was suspended indefinitely, again as a result of a shortage of judges. This situation has now been exacerbated by the death of Justice Odek. Kisumu now has only two Judges." Ouko said with three judges occupied somewhere else, they only remain with 12 judges, creating a backlog of cases that await determination. "The 15 Judges include the President of the Court, the Court's Representative to the Judicial Service Commission (JSC) and the Director of the Judiciary Training Institute (JTI). In effect, therefore, the country has only 12 Judges in the Court of Appeal who sit full-time."
SEE ALSO: Coronavirus: Courts to hear cases after inspection
President Uhuru Kenyatta has declined to appoint some of the Appellate judges nominated by the Judicial Service Commission over integrity issues. Uhuru, acting through the Head of Public Service Joseph Kinyua, filed an affidavit in which he revealed the integrity concerns against some of the nominees. The High Court judges nominated to ascend to the higher court by the Judicial Service Commission included Msagha Mbogholi, Aggrey Muchelule, Francis Tuiyot, Hellen Omondi, Pauline Nyamweya, Weldon Korir, Jessie Lesiit, Mumbi Ngugi, George Odunga and Joel Ngugi. The appointments were made after recruitment by the JSC in July 2019.