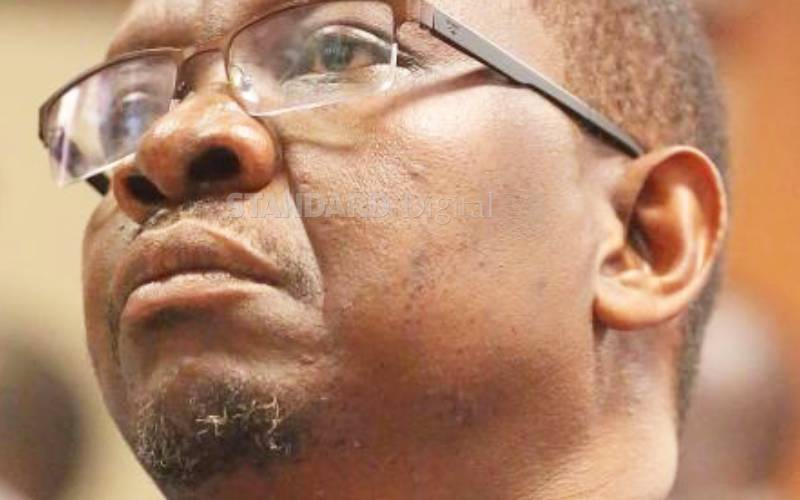 Nyanza
The appeal is set to send the assembly back to the drawing board given that campaigns to replace him are in top gear
Ousted Kisumu Speaker Onyango Oloo has moved to the Court of Appeal in another battle to save his job. Mr Oloo, whose impeachment was confirmed by the Employment and Labour Relations Court, filed a notice of appeal expressing his interest to challenge the decision of the lower court. This includes a decision ordering him to return all assembly assets in his possession, as well as the decision declaring his impeachment lawful. "Take notice that the petitioner herein, being dissatisfied with the entire judgement… intends to appeal at the Court of Appeal against the whole of the said judgment," read his notice.
SEE ALSO: Man who killed neighbour escapes hangman's noose
The notice has been filed by his advocate Mourice Ouma, with the former Speaker listing the Kisumu County Assembly Service Board and the Kisumu County Assembly as respondents. He has also listed acting Speaker Elisha Oraro as an interested party.
Reinstate him
In his previous suit, which was dismissed, Oloo had claimed his removal from office did not follow the right procedure and that he had not been given enough time to respond. Oloo was impeached last September 19, after being accused of abuse of office, unlawful suspension of MCAs and being linked to Lake Basin Mall scandal. The appeal is set to send the assembly back to the drawing board given that campaigns to replace him are in top gear. Two candidates have confirmed their intentions to take over the assembly leadership, as assembly Clerk Owen Ojuok prepares to declare the seat vacant. They are Ken Amondi, who narrowly lost to Oloo in the 2017 Speaker's race, and Kisumu North Ward MCA Elisha Oraro, who has been acting in the absence of Oloo
SEE ALSO: Asset Recovery Agency goof hands NYS scam suspects a lifeline