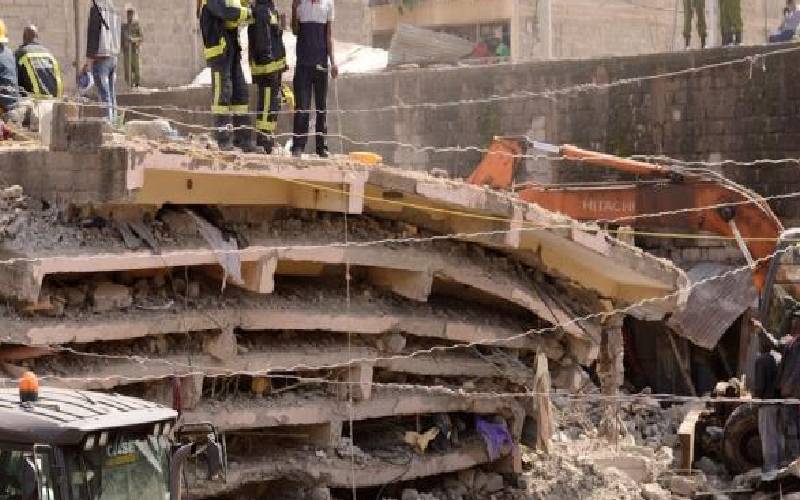 Scores were injured after a building collapsed at Ndagani area near Chuka university in Tharaka Nithi County. According to a statement by Kenya Red Cross, no death has been reported so far and rescue operations are ongoing. "A building is reported to have collapsed in Ndagani near Chuka University, Tharaka Nithi County," read a statement from Red Cross.
SEE ALSO: Leaders warn tax on 'Keg' beer will hurt farmers
At least 12 people have been rescued from the rubble and rushed to nearby hospitals for treatment. The area has since been cordoned off by police officers even as humanitarian organisations embarked on the rescue mission. According to reports from some of the students, the building was one-storeyed, housing a night club on the top floor. Another building came down in Nairobi's Tassia estate killing four people while 32 others were rescued. Residents from the estates along with area police officers are engaged in efforts to rescue the victims feared trapped in the rubble.
SEE ALSO: Six-year-old boy trapped in collapsed Kericho building dies