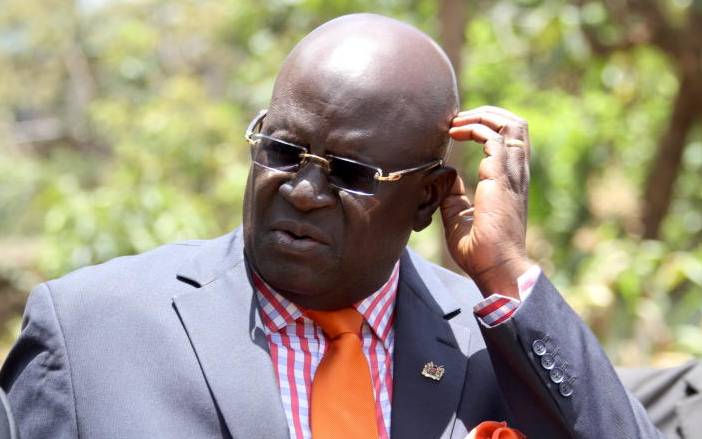 The Ministry of Education has shut down 174 schools in Nyanza since the crackdown on schools with unsafe facilities started two weeks ago. Kisii County leads with 52 institutions closed down, followed by Migori with 42. Hundreds of children affected by the closures had not reported to alternative schools as parents complained about the crackdown ordered by Education Cabinet Secretary George Magoha. Most of the schools ordered closed in the region were privately-owned and either had not been legally-registered or lacked safe facilities.
SEE ALSO: Business as usual attitude not good for vibrant sector
Other counties affected are Kisumu (22), Siaya (25), Homa Bay (19) and Nyamira (14). Kisii County Education Director Pius Ng'oma said the affected schools had been closed after failing to improve the conditions of their institutions. Speaking in his office yesterday, Mr Ng'oma said the exercise was being done in a humane manner to avoid a crisis during national examinations. "Some of these academies have not submitted their registration certificates. We have given them enough time to put their houses in order," said Ng'oma. Kitutu Central tops the list with 28 schools, while Marani and Masaba South follow with nine and five schools closed respectively.
SEE ALSO: Change academic year to start in September
Ng'oma explained that once a school changes location, status and increases its population, they ought to seek re-registration. "These schools have serious infrastructural issues. They have employed teachers not registered with the Teachers Service Commission (TSC)," he said. There are approximately 400 private schools in Kisii, but education officials warn that more than 100 face closure by end of this year.
Closed down
In Migori town, at least 30 primary schools, most of them private, have been closed down.
SEE ALSO: State took the lazy option on schools crisis, experts say
Speaking in her office yesterday, County Director of Education Elizabeth Otieno said the affected schools had not met the set guidelines. Ms Otieno, however, assured parents on the safety of their children, adding that they had involved the ministries of Public Works and Health in the exercise. Kenya National Union of Teachers officials, however, want the ministry to crack down on public schools before going after private institutions. In Kisumu, 22 private schools had been closed down by Monday, according to County Director of Education Isaac Atebe. Mr Atebe said all the Institutions that were closed down were either unregistered, had poor infrastructure or did not have teachers registered by TSC. In Siaya, County Director of Education JK Wamocho confirmed that they had shut down 25 schools and issued notices to two others. [Eric Abuga, Stanley Ongwae, James Omoro, Olivia Odhiambo, Caleb King'wara and Byron Roche]