Editorial
It creates despondency which ultimately undermines service delivery.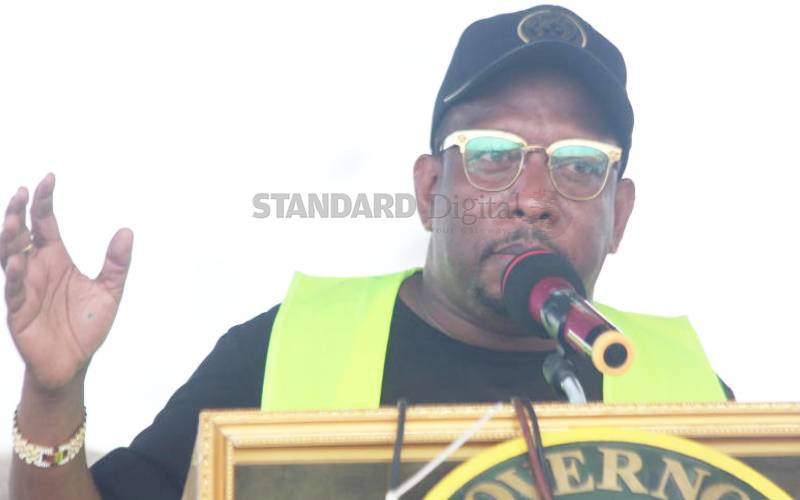 There are high levels of dysfunctionality in the Nairobi County Government. Governor Mike Sonko (pictured) has done nothing to debunk the claim he has abandoned his office at City Hall, preferring to work from a private location for what he terms security reasons. Granted, his style of leadership and, perhaps, zeal to streamline operations at City Hall might have rubbed a lot of powerful individuals the wrong way.
SEE ALSO: Sonko agrees to pay striking casual workers Sh62m in June
But while not begrudging Sonko his safety, his absence has created lethargy that is crippling operations and with it, loss of revenue. Sonko's unconventional style of leadership does not help matters either. It creates despondency which ultimately undermines service delivery. The governor has suspended, fired or transferred senior officials at City Hall without as much as giving them a chance to defend themselves and most importantly without considering the impact of the actions on service delivery. Added to his inability to appoint his deputy, Nairobi's outlook remains bleak.
SEE ALSO: Fresh twists in probe into how Sonko got prime railways land
The Architectural Association of Kenya has raised the red flag on the county's inability to give building approvals. Apparently, the county's technical committee that approves building plans has not met since June, partly due to lack of quorum after the governor sacked some of its members. The governor must put his house in order. Illegal, unsafe buildings that might come up-and later even crumble-because of ineptitude in his government should be blamed on his inability to coordinate Nairobi's affairs. And still, these approvals are a revenue source ready to be tapped.