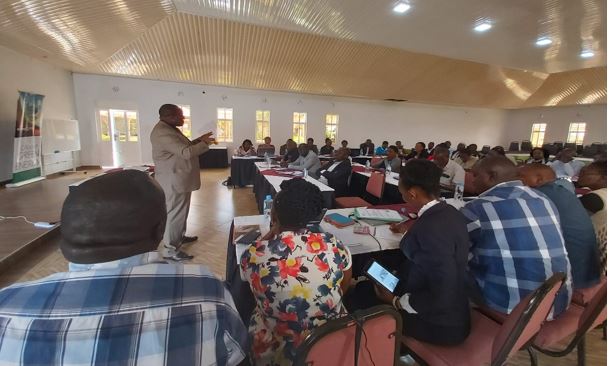 Kajiado County has been challenged to implement renewable energy projects to mitigate the effects of climate change. At a workshop organised on October 4, the Kenya Climate Change Working Group (KCCWG) noted that the county had a lot of solar potentials, to be tapped, as an alternative source of power. "I am happy to note that some departments within the county have already adopted solar more so in the borehole to cut electricity costs and emissions resulting from diesel generators. Also, areas that are far from the grid are being issued with solar grids to provide lighting," noted KCCWG's chairman Mr John Kioli "The county has a lot of solar potentials and more work needs to be done to improve on the solar penetration," he added also encouraging schools to adopt biogas for cooking as a way to reduce tree cutting for firewood and charcoal production.
SEE ALSO: Two people killed in border clashes
"Through these measures, the county is able to adapt to climate change effects." While opening the workshop, Kajiado County CECM, Ministry of Water, Irrigation, environment and natural resources Michael Semera said that he is looking forward to the enactment of county climate change bill, which had been tabled at the county assembly. The bill once enacted, he said would enable the county to receive internal and external funds for climate change actions. The Director Budget and Economic Planning Mungai took the participants through the tools used for mainstreaming climate change at the county level, measures put in place by Kajiado County government to mainstream climate change, as well as sectorial projects and programs. During a plenary discuss session all the departments and sectors present were able to give a report on how they have mainstreamed climate change in their programs.
SEE ALSO: Obachi Machoka: My highs and lows farming in arid land
The representatives also gave areas of concern where it was clear that there is lack of proper linkages and networking among the departments leading to duplication of efforts and this called for harmonization of their work to cut costs and bring impact to the common mwananchi. Other recommendations made included the need to increase sensitisation starting with the government representatives who include the governor, Senate, members of parliament and members of county assemblies. The workshop noted that the leaders have the power to influence policy, mainstreaming climate change into the curriculum, developing, and finalising legislations that will support resource allocation and implementation of climate change adaptation and mitigation programs. As a way forward, KCCWG team together with the Director and Chief Officer Kajiado County Ministry of water, Irrigation, environment and natural resources agreed to do an action plan with SMART indicators and means of verifying the indicators on mainstreaming climate change and clean energy at the county. The departments present would also prepare departmental work plans with time lines, budgets and indicators on what they would do to mainstream climate change and clean energy into their annual plans.