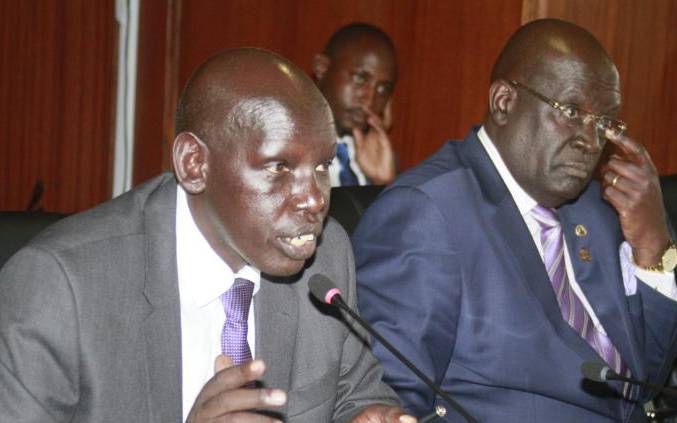 Globally, the basic education level is perceived to be the foundation of the development of any nation and the only premise of progress in every family and society. This is due to the fact that the growth of any country socially and economically, is largely connected with pupils' academic performance at this level. Secondary schools are public institutions charged with the responsibility of molding students in the academic, co-curricular and social development aspect. The Kenya Certificate of Secondary Education (KCSE) is administered after completing secondary education and successful candidates proceed to university and other tertiary institutions. Performance in examinations is one indicator of educational effectiveness. It allows education stakeholders to assess whether a school is declining or improving in performance. It is a yardstick against which effectiveness of the school management through the Board of Management (BOM) is gauged in utilisation of resources at their disposal. Corporate governance is a system by which entities are directed and controlled towards achieving goals. According to the Basic Education Act of 2013, the BOM governs schools to ensure accountability, responsibility, effectiveness, consensus, transparency, rule of law, equality and inclusivity for the best interest of all stakeholders and overall performance of the learning institutions.
SEE ALSO: President's plan to ease controls, reopen economy
The Kenyan Vision 2030 focuses on educational sector as a tool for development and eradication of poverty towards a sustainable future. Educational managers are therefore expected to provide sound leadership and good institutional governance in schools. The education Act establishes creation of Board of Management and outlines the appointment and qualification guidelines. However, a number of school managers are not adequately appointed based on qualification before taking up positions in the board of management. Most school boards lack good board best practices like; board competence, board tenure and board independence among others. Let me bring this into perspective. How many board members are appointed based on competency? What is the tenure of a board member? Are most board members capacitated to formulate and implement short term and long term strategic decisions? Are they able to set vision, establish goals, develop policies, allocate resources and assure accountability? What is the orientation of a board member? Or provided one has connections with the principal, religious affiliations or some other quotas automatically become a member without taking into consideration competency and other qualifications. This leads to poor management of school resources thereby affecting the overall performance of schools. Although good governance is not attainable in totality in ideal situations, governance primarily involves well-intentioned people who bring their ideas, experiences, resources and other human strengths to the policy-making table. Good governance is achieved through an on-going discourse that attempts to capture all of the considerations involved in assuring that stakeholder interests are addressed and reflected in policy initiatives. To promote an enabling environment, there is a need to prioritise the practice of good corporate governance which leads to efficiency and effectiveness of schools.
SEE ALSO: Staffing rules for schools to avert financial crisis
The way schools are governed is crucial to a country's economic development agenda. Therefore, board members need to be strategic thinkers, knowledgeable and trainable in matters of governance. Good corporate governance plays an important role in school performance and cannot be overlooked. It is incumbent upon all schools to promote good corporate governance by adopting best board practices as outlined in the principles of corporate governance. -The writer is a financial management expert, lecturer and mentor