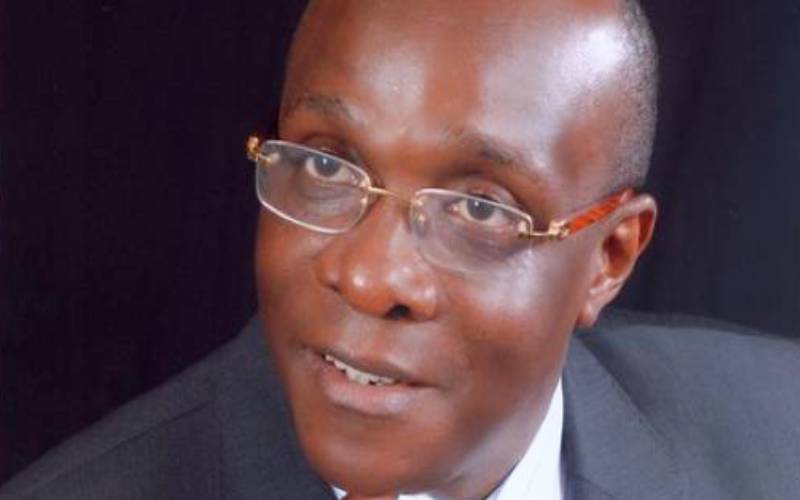 Amani National Congress (ANC) will only support amendments to the Constitution if they serve the greater interests of Kenyans. ANC Secretary General Barrack Muluka (pictured), who was speaking on the political talk show
Point Blank
that airs on KTN, said the party will not blindly support the outcome of the Building Bridges Initiative (BBI) task force. The team was formed last year after a unity agreement between President Uhuru Kenyatta and ODM leader Raila Odinga. It is expected to release a report on how the country can address some of its perennial challenges.
SEE ALSO: Chelsea did not pin hopes on Man City's Champions League ban: Lampard
"We have to wait and see what is in the report. Kenya does not have an imperial presidency and does not need to re-engineer its Executive. These issues were addressed in the 2010 Constitution. You have seen incidences where the President says his hands are tied and he cannot do anything," Mr Muluka said. The secretary general said ANC no longer supported a deal reached in 2017 with partners Orange Democratic Movement, Ford Kenya, Wiper and Chama Cha Mashinani to expand the Executive. "We need to consider looking at the Executive with fresh eyes. We are increasingly not comfortable with inclusion that only brings on board the big tribes of Kikuyu, Luo, Luhya, Kamba and Kalenjin. Where is room for the Makonde and other smaller tribes?" Muluka posed. On gender, Muluka said ANC supports 50:50 representation, adding that there are other ways to achieve gender parity after Parliament failed to enact a law to implement a two-thirds gender rule. He said ANC was investing heavily in human resources and technology as it prepared for party leader Musalia Mudavadi to take another shot at the presidency in 2022.
SEE ALSO: UEFA Financial Fair Play rules set to change after Man City ban overturned
"We are going flat out to win. But in the unlikely event we don't win, we will weigh our options then," Muluka said, adding that ANC does not need any external forces or political organisations to make a stand on national matters.