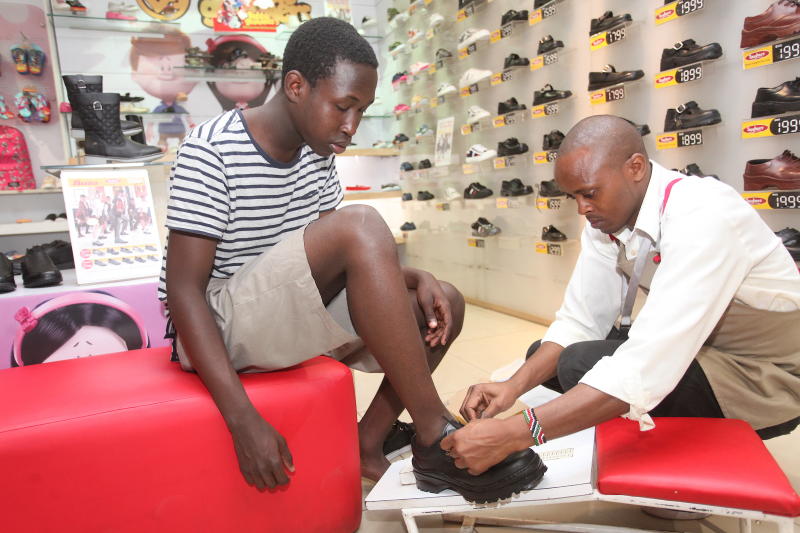 Schools open next week amid a looming financial crisis that heads say will paralyse learning and cripple preparations for the national examinations. Public primary and secondary school heads yesterday said that the government is yet to release second term arrears and third term free education capitation. The head teachers said that delayed release of second term balance amounting to some Sh12 billion and capitation for the new term will effect learning from next week when schools open. "As head teachers, we are worried because this is an examination term and no signal for money in schools accounts," said Kenya Secondary School Heads Association national chairman Kahi Indimuli.
SEE ALSO: Package to mentor learners planned
The government disburses the capitation money on a ration of 50 per cent for first term, 30 per cent in the second term and 20 per cent for third term. This means that the government needs to release the final term's balance and the 20 per cent expected for third term. Schools opening was delayed by a week to allow the ongoing national census. Indimuli also said yesterday that the fate of some schoolspreviously locked out of government capitation over National Education Management Information System (Nemis) hitches is still not clear. "These schools have candidates and who are expected to sit national examinations. Yet they have not been receiving money. We do not know what will happen to the candidates," said Mr Indimuli.
SEE ALSO: Talk to your children about sex, parents told
Preparation of exams
Sources at the Ministry of Education pointed fingers at the National Treasury saying payment schedules have been prepared and sent to them. "We have done all that is necessary to help in processing of the schools money. the Treasury has promised to release the money in time," said a senior official at Jogoo House. National Treasury Cabinet Secretary Ukur Yattani yesterday said he has instructed his officials to look into the matter. "I am away in Japan but I have already communicated with the Treasury staff," Yattani said.
SEE ALSO: Big loss for Nyanza hockey giants as Term I school games fate unknown
The government already released Sh46 billion to public primary and secondary schools before end of second term. Secondary schools received Sh40 billion while Sh6 billion was sent to primary schools. Each high school student receives Sh22,000 per year in capitation while Sh1,420 is sent for each primary school pupil per year. Yesterday, Indimuli said that head teachers are worried over preparation of national examinations and settling of debts owed to suppliers. He explained that schools are not allowed to send children back home and parents cannot be asked to pay additional levies. "There are some examination materials that Kenya National Examination Council will expect schools to start processing and without money, it will be difficult," he said. Some 1.7 million candidates have been registered to sit KCPE and KCSE. Of these, 1,089,671 candidates were registered to sit KCPE examinations in 28,291 centres across the country. Another 698,935 were registered to sit KCSE examinations in 10,304 centres. KCPE exams will start from October 28 to 31 while KCSE is scheduled to start from November 4 to 27. But even with the anxiety of funding, Education Cabinet Secretary George Magoha said preparations for administration of the examinations is in top gear. "Let no one be fooled that the silence means we are weak. This examinations shall be delivered even better than previous years with firm security and thoroughness," Magoha said. Kenya Union of Post Primary Education Teachers weighed in yesterday, asking Ministry of Education and Teachers Service Commission to ensure schools operate normally. Akello Misori, the union's secretary general said prompt release of the money will assist schools to prepare the candidates well. "If we delay the money it shall be difficult for heads to run schools," he said.