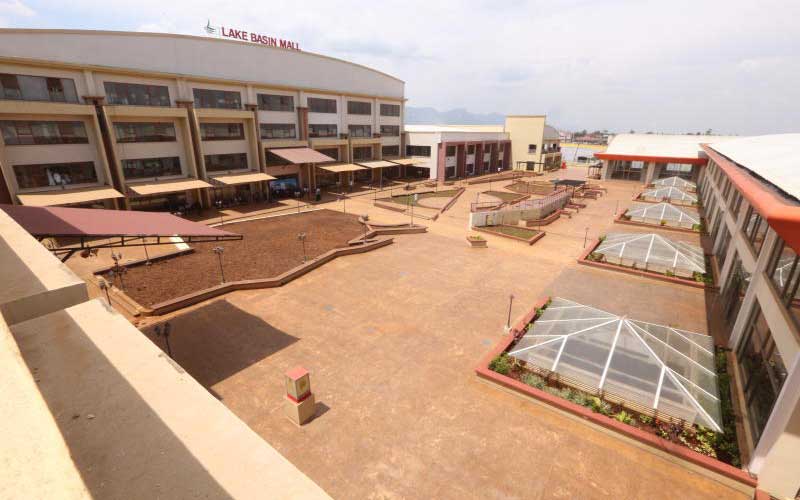 The Lake Basin Development Authority (LBDA) mall has been hit by a fresh crisis after the Kenya Revenue Authority (KRA) withdrew its interest in occupying the high potential shopping complex. The mall, at the centre of a protracted graft probe by the Ethics and Anti-Corruption Commission (EACC) has been struggling to find tenants for more than two years. Hopes were high that the taxman's occupation of the mall was likely to increase traffic to the complex and attract more clients but this now remains a pipe dream. Tough questions now await the management of the authority over failure to find tenants to occupy the mall, with a section of residents and leaders calling for an end to the EACC prolonged probe.
SEE ALSO: Automation to help KRA net cheats
Yesterday, LBDA chairman Odoyo Owidi and acting managing director Raymond Omollo confirmed that KRA has already pulled out of a deal to occupy the mall. The
Sunday Standard
has established that the deal had been in its final stages before KRA pulled out. The duo spoke as the Senate Committee on Devolution led by Nderitu Kinyua toured the mall to establish why the mega project is struggling to find tenants as well as the fate of a loan that was taken to construct it. "KRA was to come here but the deal is almost off. We held meetings with government officials but we do not know what has happened," said Owidi. In the past two years, several tenants including large chain supermarkets that expressed interest in occupying the mall have pulled out in unclear circumstances. The LBDA management has heaped blame on the EACC and the Kenya National Highway Authority which they claim has failed to complete expansion of the Kisumu-Kakamega Road, thus blocking easy access to the complex.