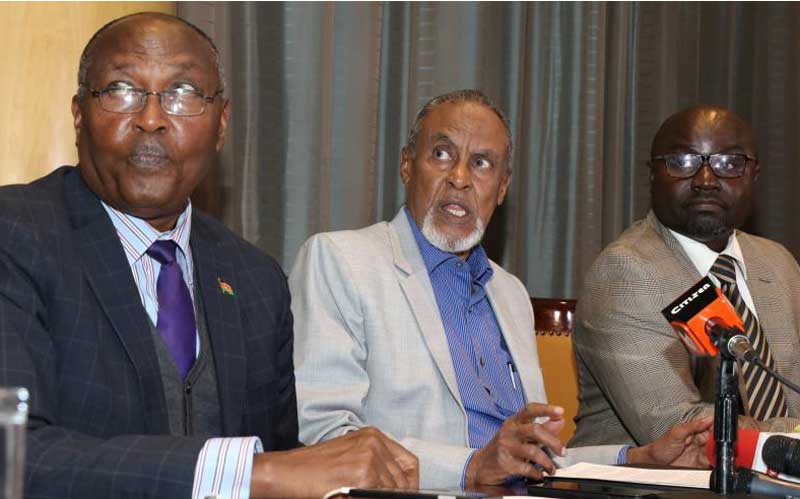 Despite submitting themselves to the process, the country's top judges called the bluff of Building Bridges Initiative (BBI), almost falling short of accusing them of purporting to reinvent the wheel. In their submissions exclusively obtained by the
Sunday Standard
, the Judicial service Commission (JSC) says the issues BBI is purporting to deal with are not new to the country. They told the task force that the recurrence of the issues is a reflection of the country's failure to make the "appropriate mental and behavioural shift" that aligns perfectly with the changes that have been developed in the last decade. Citing Agenda Four Initiative, Kriegler Report, Waki Report, the Constitution itself, the Economic Recovery Strategy Paper, Vision 2030 and the Truth, Justice and Reconciliation Commission (TJRC), the commission said the country has been to the moon and back with regard to reform ideas.
SEE ALSO: Babu Owino to be expelled from ODM if found guilty
"Unless BBI addresses itself with honesty, candour and courage to the question of why these existing institutions and initiatives are sub-optimal in their outcomes, then it is report will merely join the already existing large body of work to be ignored, undermined or poorly implemented," the judges say. For instance, the judges say the provisions on leadership and integrity have been viewed "as an inconvenience and an irritation" when they actually hold the key to prosperity of the country. They say the issue of divisive elections, which forms the core of the handshake deal, was exhaustively covered by the Kriegler and Waki commissions and all the country needs is to implement them faithfully. "The country needs to be honest with itself: the problem is not divisive elections per se, but, rather, the absence of integrity in electoral management. The country has witnessed peaceful elections before, where electoral defeat has not resulted in large-scale violence," they say, citing 1997 and 2002 elections and the 2005 and 2010 referenda. On such matters as they thought have been exhaustively dealt with, and where they felt problem lay in commitment, the JSC makes lightweight recommendations. These include the provisions strengthening dispute resolution among political parties, role of money in elections, independence of electoral management body and discipline of candidates.