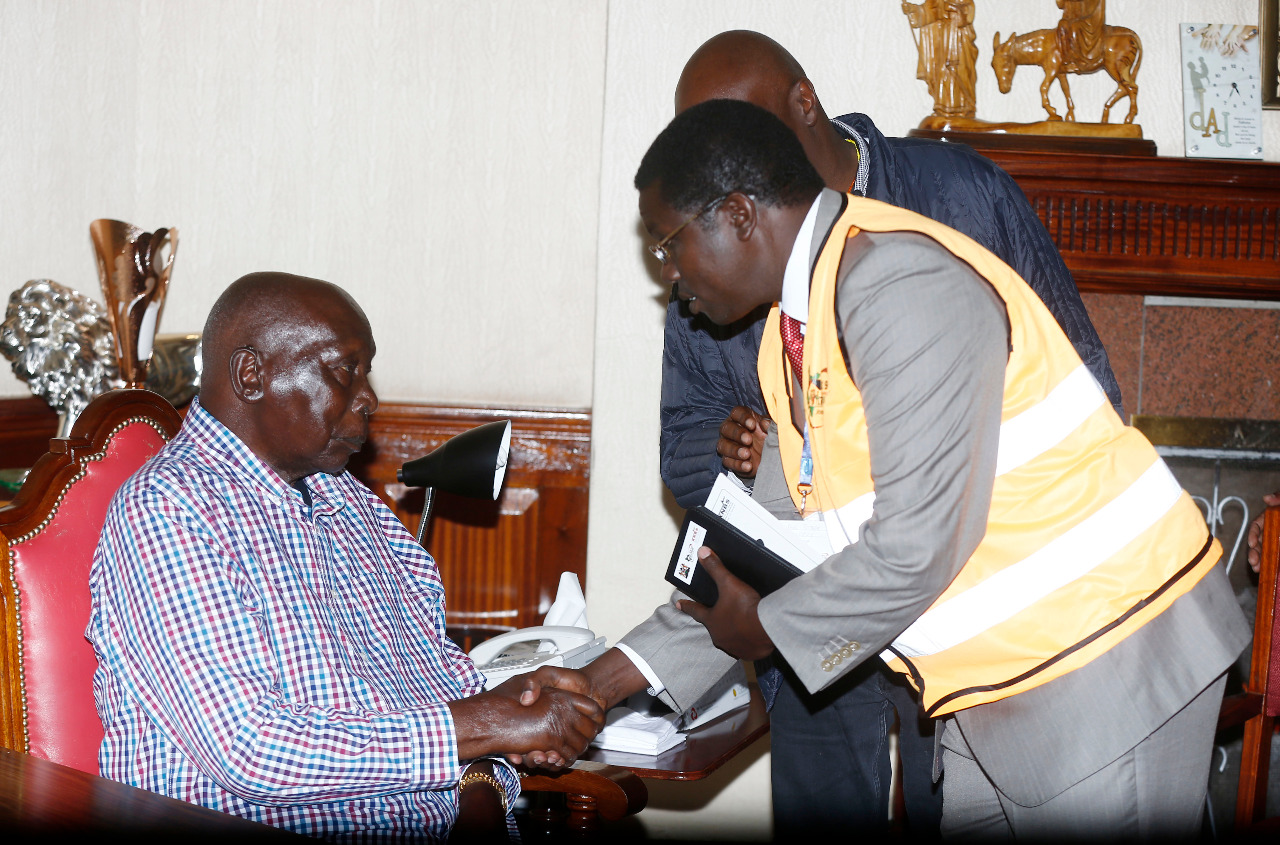 Retired President Daniel arap Moi is among the first batch of Kenyans who have been counted this evening as the Government kicked off the 2019 Census. Mzee Moi was enumerated at his Kabarak home in an exercise that was led by Nakuru County Commissioner Erastus Mbui. He said he was happy to have participated in the Kenya National Bureau of Statistics (KNBS) led census and called on Kenyans to participate fully.
SEE ALSO: Millions of Kenyans can't pay rent, buy food as virus fever rises, survey reveals
Moi said the census is critical as it helps the Government in planning and making key policy decisions in resource allocation. "I am happy to participate in the count and I call on Kenyans to participate fully in the exercise which is key in aiding Government to plan and make key policy decision in allocating resources to spur growth in all sphered," the Retired President said. Baringo Senator Gideon Moi who was also enumerated during the exercise called on Kenyans to cooperate with census officials to make it a success.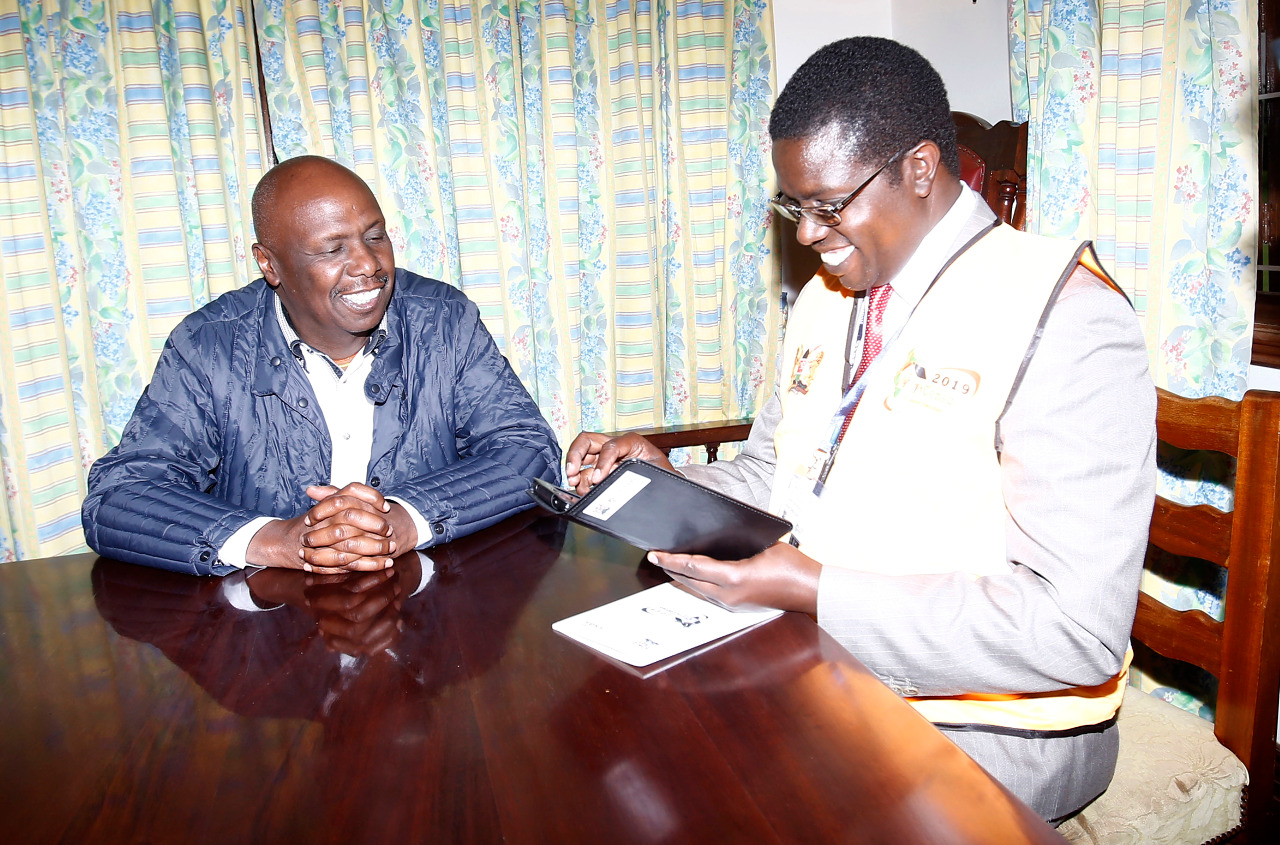 Gideon Moi said the census exercise is important to the Government and Kenyans should attach great value to it.
SEE ALSO: Spending Sh1,000: More Kenyans are working for finer things in life
"The census is important and I call upon the people of Kenya to cooperate with census officials to make it a success. This will not be an exercise in futility as it is done for sustainable development," Gideon said. The Population and Housing Census started on Saturday at 6 pm and will continue to August 31, 2019. This will be the eighth Census since 1948 and the sixth since independence. This year's census will be the first Census to be undertaken since the introduction of devolution in line with the 2010 Constitution of Kenya.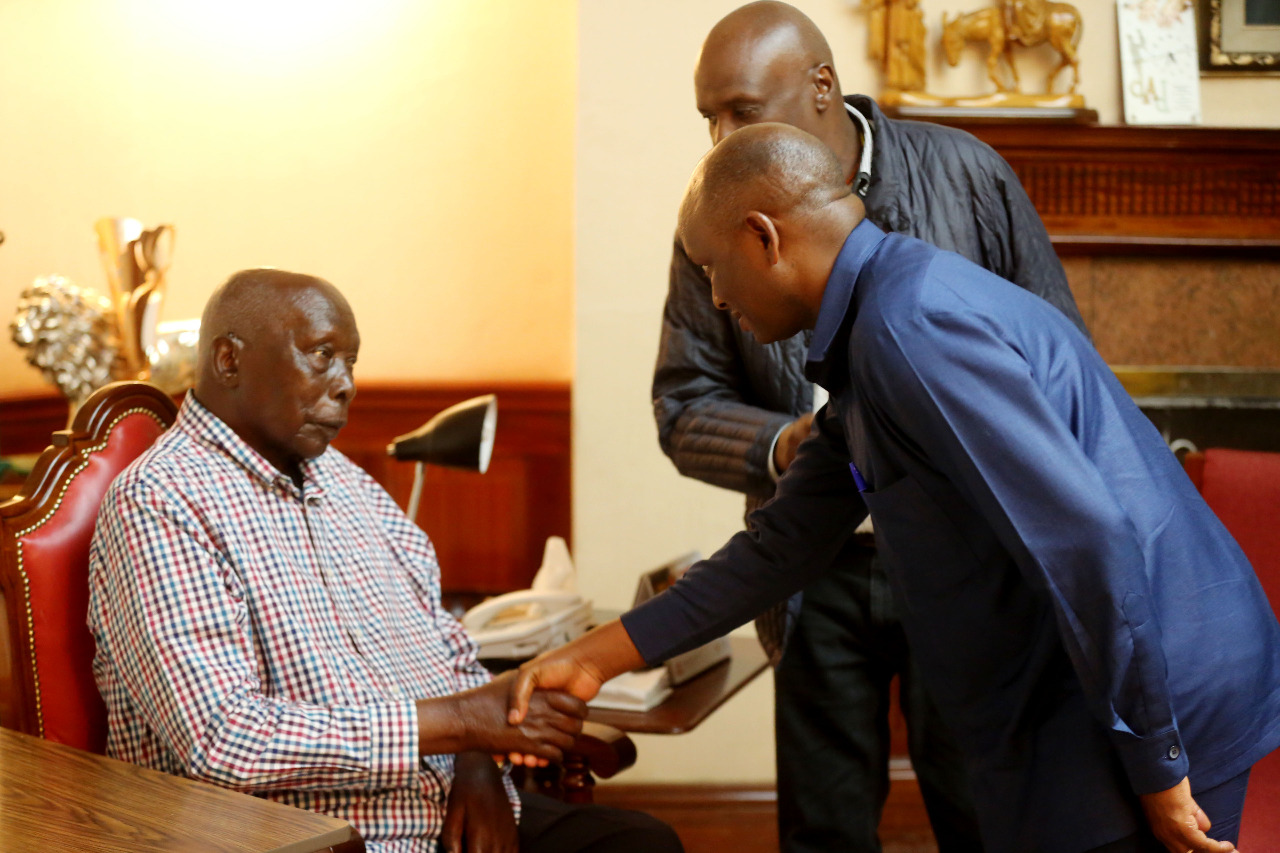 SEE ALSO: Kanu officials root for senator Gideon presidency in 2022
The enumeration process will be carried out using digital gadgets, a process that will guarantee accuracy, speed of processing and security of the data. The census will focus on eight key areas including population characteristics, disability, education, labour force, ICT, livestock, agriculture, housing conditions and amenities as well as household assets. Previous population Censuses were held in 1948, 1962 (pre-independence), 1969, 1979, 1989, 1999 and 2009.