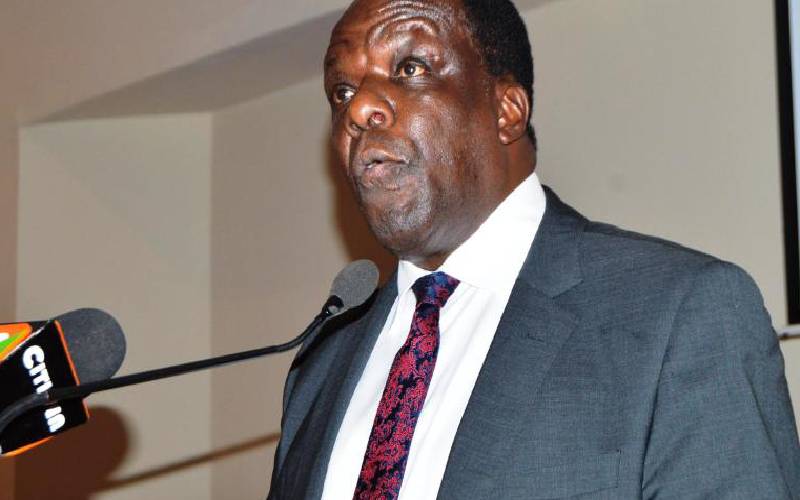 A court has given the prosecution one final chance to produce witnesses in a case in which the Kakamega governor is charged with incitement. Kakamega Chief Magistrate Bildad Ochieng' warned that the matter would be closed if the witnesses were not presented. Prosecution counsel Paul Juma had sought for an adjournment, saying the four remaining witnesses are police officers who have since been moved to other areas.
SEE ALSO: Malala expulsion revoked
"One of the remaining witnesses has been transferred to Ruaraka and the others to Magarini, Port Victoria and Rabai," he said. Mr Juma told the court that the investigating officer had sent notices to attend court to the four witnesses, but they were yet to respond. "In the circumstances, I pray for an adjournment to enable the remaining witnesses testify." But lawyers Clapton Kagimu for Governor Wycliffe Oparanya (pictured) and Gregory Ombito for nine other accused persons asked the court to reject the application, saying the accused persons have been attending court since 2014. "We pray that if the court is inclined to grant the prosecution an adjournment, it may be the last one," said Mr Ombito. While granting Juma's request, Mr Ochieng' reminded him that the Director of Public Prosecution had already been granted three adjournments.