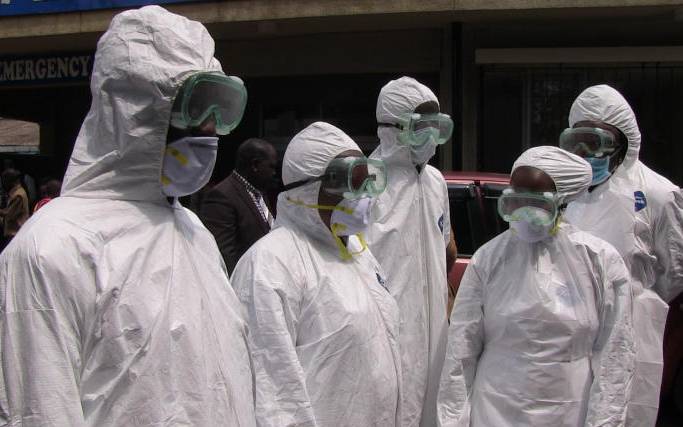 A suspected Ebola case has caused scare at Karatina Hospital in Nyeri County after two patients exhibited Ebola related symptoms.
The two male patients are said to have presented haemorrhagic fever and were admitted in the isolation unit.
According to a community health worker at the hospital who declined to be mentioned over sensitivity of the matter told The Standard that the two patients were admitted on Tuesday.
"The two were bleeding from the ears and nose. They have been isolated in one ward and no one is allowed to be go near them. The ward has been sprayed and any items they use remain in that ward," said the officer.
Nyeri health Chief Officer Newton Wambugu confirmed that the two were admitted to the hospital but he did not reveal report that blood samples were taken to Kenya Medical Research Institute (Kemri) laboratory in Nairobi for further testing.
The chief officer however said the two tested positive for malaria.
The two businessmen from Mathira are said to had traveled through Uganda from Democratic Republic of Congo for a business trip.
A week ago a patient suspected to have had Ebola virus in Kericho tested negative after blood samples were taken to Kemri laboratory.