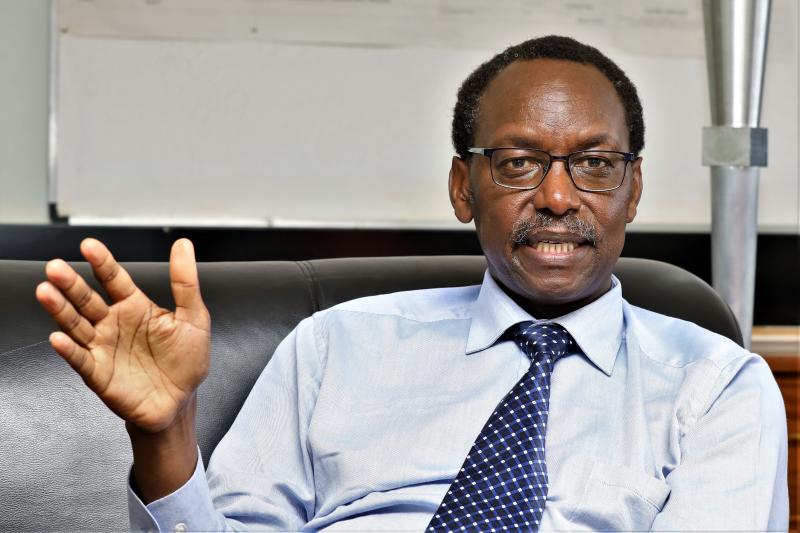 Education
A Sh6.5 billion Science Park to bridge technology gap in universities, innovation industry
A Sh6.5 billion national science park is set to be established at Dedan Kimathi University of Science and Technology in Nyeri County. The science complex will be one of two that the government plans to establish, the one being Konza Technology city. Vice Chancellor Paul Kioni (pictured) says the institution will bridge the technology gap in the innovation industry through incorporating knowledge-based anchor tenants, investors and the innovation community. The initial phase of the complex will sit on a 150-acre piece of land in the university.
SEE ALSO: Dedan Kimathi University hosts virtual graduation
"The project started in 2016 and quite a lot of work on planning and conceptualisation has been completed. We are now at the implementation and operationalisation stage," said the vice chancellor. "We hope that by the end of next year, some of the structures will be completed," said Prof Kioni. Hotels, offices, conference centres and recreational venues are some of the facilities that will be set-up at the park. The complex, once completed, is set to house a specialised regional hub for testing and validation of viable products from incubation and innovation. "It will provide space for assembling as opposed to the common university lecture halls that are occasionally converted to workshops," Kioni said. The master plan provides three targeted zones to be accommodated in the complex, including agriculture-technology, design material and marketing (DMM) and information communication technology (ICT). The science hub will accommodate companies and individuals in three categories, including multinational corporations, start-ups and 'incubatees'.
SEE ALSO: Locally made ventilator machines to hit the market next week
Top on the list of targeted tenants are anchor clients who operate on a global platform and are able to bring the cutting-edge technologies that are available in other parts of the world.
Anchor tenants
In each of the three sectors (agriculture, DMM and ICT) there are provisions to accommodate two anchor tenants. Kioni said whoever comes must have an international reach and offer solutions that will help address challenges and create a foundation for Kenyan startups and small businesses to "grow into multinationals'. "The anchor clients should either be able to bring unique technologies that are unavailable in Kenya or are able to take our ideas to a global platform," he said. "Such clients will enable young innovators to reach the global market and to access global tools they may not be able to access locally."
SEE ALSO: University, county partner in mass production of protective gear
Already, two multinational companies have pledged to set up their business in the park. The ideologies used in accommodation of tenants in the park provide a leverage to scholars who have their academic thesis approved and patented but lack capacities to commercialise them. "Postgraduate students who feel their projects and ideas can be commercialised will get space to do that in the park because many companies will be looking to expand their products or introduce new ones and they will be looking for new ideas," said Kioni. Other targeted groups are business starters who are clear on what they want to do but lack supportive infrastructure and innovators seeking advisory support to develop business plans and validation of their business ideas.
Local problems
The starters are however required to set up knowledge-based businesses that can solve local problems in agriculture, manufacturing or ICT. "We are looking for techniques and technologies that are new in this region and are designed to solve our local problems in the sector the innovator has identified," noted the vice chancellor. The groups are required to have an exit plan such that they occupy the park for about two years and move out to join the commercial sector. "We encourage students to come up with innovative ideas from first year and they are guided through their innovations up to the last stage. We already over 30 innovations developed by students," he said. At Kimathi for instance, a group of mechanical engineering developed speed governor gadget which their VC revealed to be patented and already installed in some of the university's vehicles.
[email protected]