Coast
Land grabbers in Lamu County have been put on notice after reports emerged that some individuals were encroaching onto government land.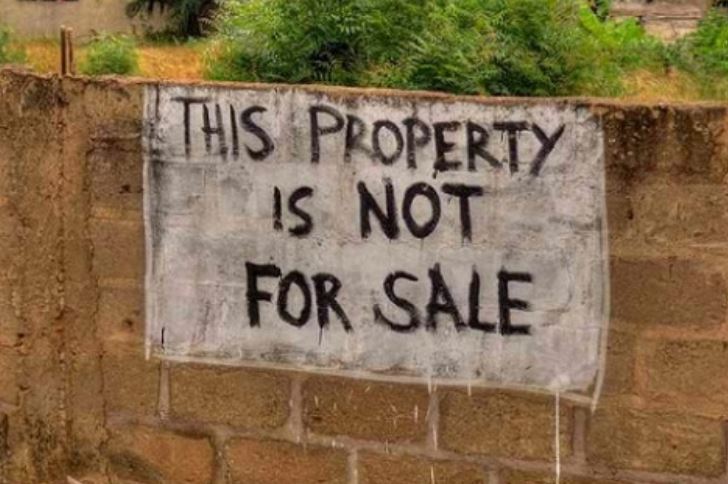 Land grabbers in Lamu County have been put on notice after reports emerged that some individuals were encroaching onto government land. Lamu County Commissioner, Mr Joseph Kanyiri raised concerns during the County Development Implementation and Coordination Committee meeting in which he noted that land grabbers had even gone as far as encroaching on the Hindi Prison Land. "Some people are very daring. An individual can dare encroach on government land that already has a title deed, and those who have encroached have their days numbered and will soon be prosecuted," Kanyiri stated.
SEE ALSO: Government should repossess all grabbed public land countrywide
He further revealed that the Kenya Agricultural Research Institute land in Lamu has also been encroached as well as some road reserves despite there being ongoing road works on the Lamu-Witu-Garsen-road. Kanyiri also urged government officials to be wary and vigilant against land grabbers he said might be targeting government land thinking there were no consequences. He further urged all county heads to ensure that they acquire title deeds for their various departmental land parcels to avoid future long drawn court cases. Lamu County Directorate of Criminal Investigation Officer, Paul Leting said his office will take action against suspected land grabbers targeting government land. He noted that there had been a growing trend for land grabbers to now target public land, thinking they can get away with it.
SEE ALSO: State reveals more grabbed Nairobi land after Ruai sewer saga
His sentiments were echoed by area Kenya Power County Manager, Rogers Kataka who also revealed that land grabbers have already encroached and made title deeds on Rural Electrification and Renewable Energy Corporation (REREC) land. "Encroachment is just part of the problem, some public officers have gone ahead and colluded with unscrupulous land dealers to hive off more than four acres of REA land, and make for themselves title deeds despite there being a government structure on the property ownership," Kataka stated. He said the situation at present was dire and unless corrupt land officials are prosecuted, the trend will continue to be more brazen. Separately, County Executive member in charge of Lands, Ms Fatma Araphat said the County Government would look into the reported cases of government land grabbing. "It beats logic that a land dealer would attempt to grab government land knowing the consequences," she stated.
SEE ALSO: Drama as residents chase away investors over sale of mineral land
She said the county government will not be party to anyone who is issued with a fake title deed from unscrupulous land grabbers, and anyone found with such a title deed will be prosecuted.