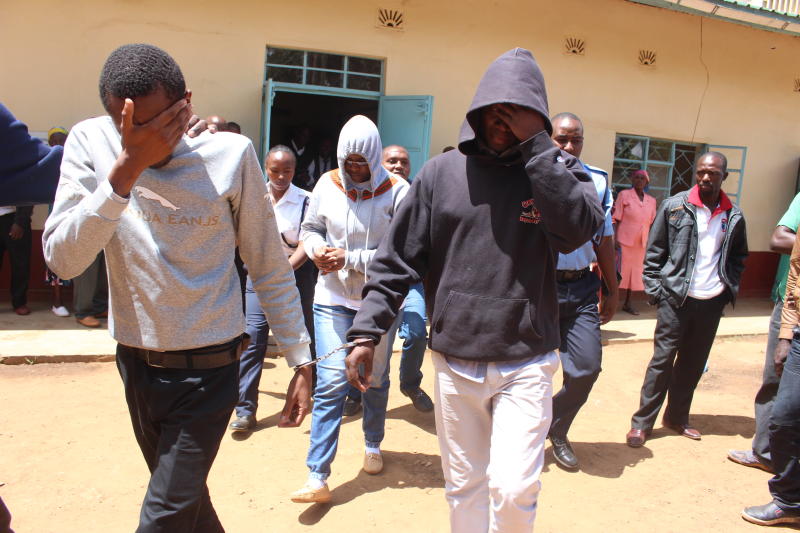 Disturbing incidents in public hospitals, including deaths from negligence, have rattled the country's state of health. In less than a month, three hospitals have been closed, the latest being Seaside Hospital in Mombasa County after an inspection led by Director of Medical Services Jackson Kioko. The others are St Theresa in Kikuyu, Kiambu County where a pregnant woman bled to death while in labour and Shalom Hospital in Machakos County. Shalom has been in the news after a pregnant woman gave birth at the reception while nurses watched which was followed by the death of seven-month-old baby Ethan who was injected with an overdose of morphine. According to Kenya Medical Practitioners and Dentists Board (KMPDB) CEO Daniel Yumbya this year at least 38 facilities have been shut.
SEE ALSO: Lawyer tells court police boss is shielding county officer
"We do them to keep the public safe from quacks and health facilities that are not properly equipped to provide quality healthcare to the public," said Yumbya. Although the Kenya Association of Private Hospitals has denied that they are to blame for employing quacks, the National Nurses Association of Kenya (NNAK) has faulted hospitals for employing paraprofessionals to cut costs. NNAK claimed some hospitals use nurse aids. Similarly, KMPDB in its report revoking Shalom Hospital license found that a pharmaceutical technologist was employed instead of a fully qualified or specialised pharmacist. According to the Dangerous Drug Act, a pharm-tech is not allowed to handle dangerous drugs like morphine, unless under the supervision of a senior. Health Cabinet Secretary Sicily Kariuki has announced inspection of health facilities across the country. "We will close each and every one of them. We cannot afford medical facilities to be careless and warrant the deaths of patients," said the CS.
SEE ALSO: Mombasa starts home based care in corona fight
Side effects
A similar 90-day order was also issued to the new Clinical Officers Council who are now expected to give reports to the CS on human resource, infrastructure and quality of health services in the four counties piloting Universal Health Coverage. At least 20,000 Kenyans die every year due to poor care in hospitals. The figure is just a fraction of the 52,000 affected by the country's poor health system as detailed in the report handed over to the Ms Kariuki in April compiled by The Lancet. The report, which profiled 137 countries, among them Kenya detailed simple ailments like malaria, alcohol and drug use disorders, side effects from other medication, and self-harm which can lead to death due to poor handling in hospitals. Globally, the report estimated that 15·6 million excess deaths from 61 conditions occurred in Lower and Middle Income Countries in 2016. After excluding deaths that could be prevented through public health measures, 8·6 million excess deaths were directly tied to health care.