Africa
Ruling dynasties are withering and the powers that be are trembling.
Since the start of the year 2019, politically speaking, some African dictators and sitting presidents have had it coming. An online article by NewAfrican Magazine says, "In light of recent events in Zimbabwe and Angola, signs are emerging that the continent's tolerance for hand-me-down rulers may be weakening, and Africa's strong men are no longer able to keep it within the family." Ruling dynasties are withering and the powers that be are trembling. At the centre of all this revolutionary talk are young leaders, change makers, fearless, committed, champions of freedom who are unafraid to butt heads with power. Kenyan activist Boniface Mwangi, Ugandan musician turned politician Bobi Wine, South African politician Julius Malema and South Sudan's Alaa Salah have demonstrated that they have enough belly fire to stir up a revolution.
SEE ALSO: "Madness" to hold Uganda vote if virus persists - Museveni
What is it that makes them tick?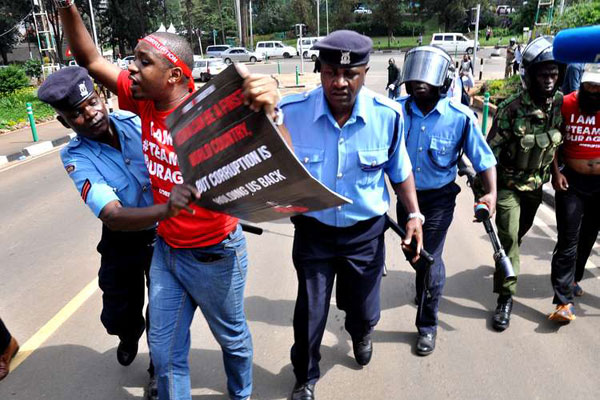 Boniface Mwangi
Born in 1983, Boniface Mwangi is an award-winning Kenyan photojournalist, politician and activist involved in social-political activism through his Team Courage initiative. Naturally, he is no stranger to controversy. Over the years, he has clashed with power usually during public protests and was shot at point-blank range with a teargas canister. A week ago, he was arrested. In a cautionary statement, Chief Inspector of police George Muchiri wrote "I have reason to believe that you have information that may help to investigate alleged organisation of a revolution that is likely to cause civil unrest and breach of peace," to which Mwangi denied.
SEE ALSO: Ugandan singer Eddy Kenzo stuck in Ivory Coast, denies he's gone broke
Kenya suffered effects of a post-election violence after the 2007 General Elections. Mwangi who was then a photographer documenting the events, experienced the violence first hand. Two years later, he felt an urge to stand up and speak about the woes of the people. He and a few like-minded activists arranged to heckle President Mwai Kibaki on June 1, 2009 (Madaraka Day) but on the D-Day, he was alone. He has since never stopped. Mwangi has led several protests against corruption in the country, police brutality, grabbed public land, extra judicial killings. Mwangi boasts more than a million followers on his Twitter page, where he is best known for championing political and social change. If you ever need to make a hashtag trend, Mwangi is your-go-to guy. It is perhaps this reason why many are labelling him a revolutionary.
Bobi Wine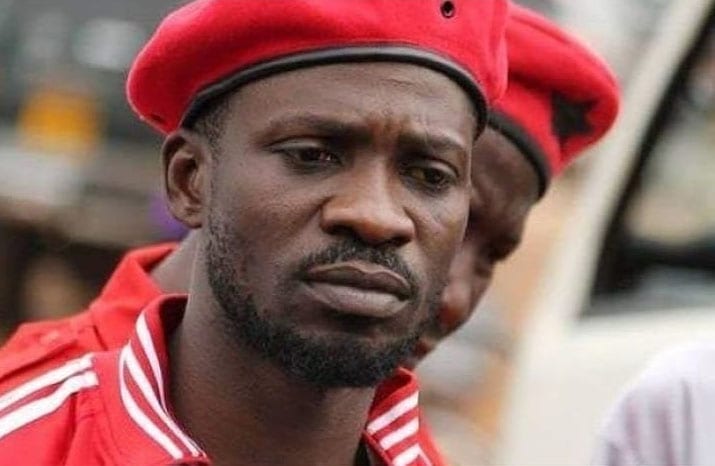 SEE ALSO: Bobi Wine offers to airlift mistreated Africans out of China
Robert Kyagulanyi Ssentamu popularly known as Bobi Wine is the name on every lip in Uganda. The 1982-born musician has tasted life behind bars. In 2018 he was first arrested at a political rally in August and accused of treason for his alleged role in in which President Yoweri Museveni's motorcade was stoned. He denied any wrongdoing. He swore that members of Uganda's presidential guard tortured him while in custody after flushing him out a hotel commando style. A month later, he was arrested again on arrival at the Entebbe International Airport from the US where he had gone for medical treatment following the torture. His arrest sparked violent protests in Kampala. Since then, Bobi Wine's support base has grown and he has been widely recognised, both at home and abroad, as a serious threat to President Yoweri Museveni who has been in power for more than three decades.
SEE ALSO: Popular musicians take to the studio to mock Covid-19
Political pundits in Uganda have argued that no politician has got Museveni this angered before. Word has it that he will be seeking the presidency in 2021. Will his using politically-charged songs to call for change in the country, banned shows, and arrests bring democracy to the East African nation? Will Bobi Wine meet the needs of the Ugandan people and especially his young supporters? Is he the revolution Uganda sees and needs?
Julius Malema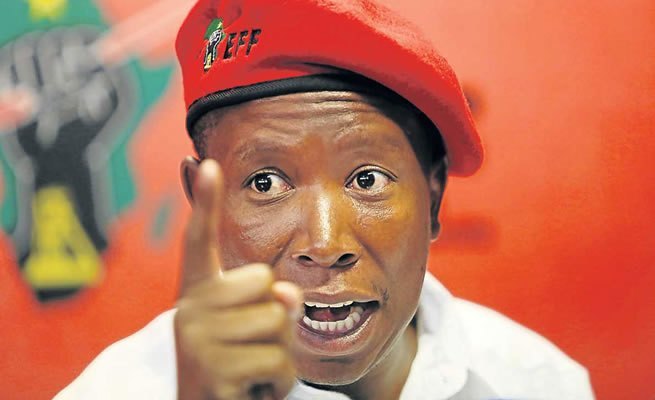 The son of the soil, Julius Malema alias 'Juju' is another firebrand politician.
SEE ALSO: Bobi Wine's Covid-19 song is nice, Museveni's will be stronger – promoter
Mention the name "Malema" and it almost immediately elicits anger and apprehension from the South African officialdom. The 38-year-old is leader of South Africa's second largest opposition party, the Economic Freedom Fighters (EFF). Long before Malema traded his green and black African National Congress (ANC) legacies for a Red Beret, he was singing the tune of revolution. His political career began at the tender age of nine. He joined the African National Congress' movement at a time when was an Apartheid state with some area being set aside exclusively for whites. Like the above examples, he is no stranger to controversy. In November 2011, he was found guilty of sowing divisions within the ANC and in conjunction with his two-year suspended sentence in May 2010 was suspended from the party for five years. In 2012, he was charged with fraud, money laundering and racketeering and a year later, he was arrested for speeding at 215 km/h in a 120 km/h zone in his BMW in Gauteng. Fast forward to August 2018, Malema spoke out against talk of white genocide and was critical of comments made by US President Donald Trump, after he had instructed his Secretary of State Mike Pompeo to investigate South African farm attacks. He claimed it was "absolute rubbish to say there's white genocide." At a media briefing at EFF headquarters, Malema said, "there is actually black genocide in the US, they are killing black people in the US. Black people are even being killed in South Africa". In June 2018, Malema gained additional notoriety when he was asked whether he was responsible for organising gangs to kill white farmers, and responded "Maybe, maybe not." In order to pay tax arrears, the radical politician has had to sell an unfinished mansion in Johannesburg's upmarket Sandton suburb, which included a cinema room and a cigar lounge. However, whatever has been thrown at the radical opposition leader over the last decade, and there has been a lot, has not broken his spirit.
Alaa Salah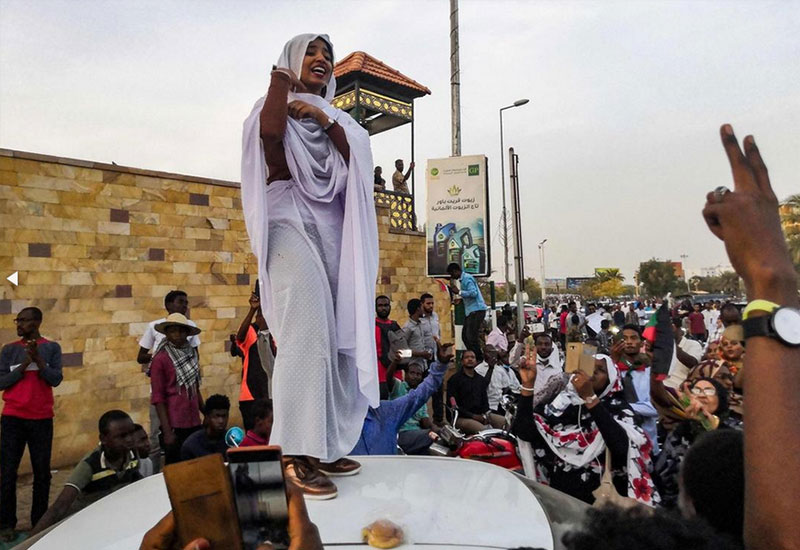 Alaa Salah is a Sudanese student and anti-government protester. She first gained attention from a picture of her that went viral in April 2019. An unnamed woman dressed in a white thoub could be seen standing on a car, who spoke to and sang with other women around her during a sit-in near the army headquarters and the presidential palace. The image was widely shared on social media and caught international media attention. The image has since been described as symbolic of the crucial role of women in the success of the demonstrations, since the vast majority of protesters, almost 70 per cent, were women. She chanted: "They burned us in the name of religion, killed us in the name of religion, jailed us in the name of religion," while a crowd around her shouted "revolution." Months of protests in the nation saw the ouster of President Omar al Bashir's rule. Seen as a symbol of Sudan's uprising, it remains to be seen if Alaa Salah will sustain the revolutionary fire.