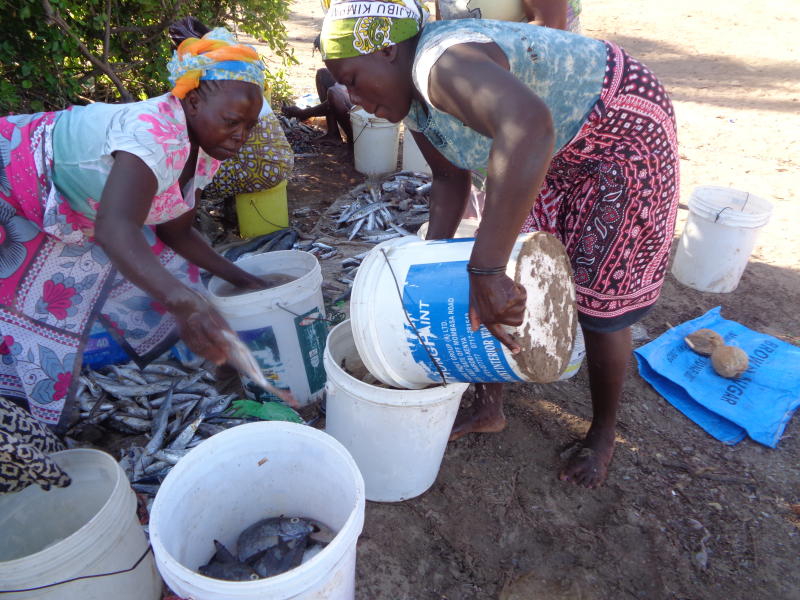 Coast
Of the 50 landing sites, 14 had been gazetted but they have since been grabbed by private developers
Beach users want Government to move with speed and reclaim all grabbed fish landing sites along the Coast. Members of the Beach Management Units (BMUs) also want Government to adequately compensate fishers whose sites and fishing grounds have been tampered with by development projects such as the Standard Gauge Railway (SGR) and Dongo Kundu bypass. The over 3,000 BMUs members in Mombasa urged Government to repossess 50 grabbed fish landing sites from the hands of private developers. The BMUs said President Uhuru Kenyatta had in November last year ordered the National Land Commission and the Fisheries department to repossess the sites by February, but the order had not been complied with.
SEE ALSO: Women want state to tackle sexual and reproductive health rights
At the same time, the fishermen claimed that Government has delayed compensation for fishing grounds affected by the Dongo Kundu bypass and Mombasa port dredging. The fishers gathered at the Jomo Kenyatta public beach in the company of members of the civil society led by Haki Yetu director Father Gabriel Dolan. Mombasa County BMU Network chair Mercy Mghanga, said they have since been informed by government agencies that they could only get title deeds for five traditional landing sites. Ms Mghanga who is also chair of Bamburi BMU named the five landing sites as Mkomani, Mkupe, Timbwani, Tudor and Kitanga Juu. "We want all our fish landing sites back. The President issued the repossession order and there should be no more delay," she said.
SEE ALSO: Coast Covid-19 lab shuts its doors after employee gets corona
President Kenyatta directed the government agencies to repossess beach landing sites throughout the country when he launched the Coast Guard Service at Liwatoni in Mombasa last year. Fr Dolan noted that of the 50 landing sites, 14 had been gazetted but they have since been grabbed and asked President Kenyatta to intervene. "We want all those who grabbed the fish landing sites named and shamed. The government has neglected fishing in the Indian Ocean for far too long and must act," he said. Mkupe BMU chairman Chindoro Mwingo said the Dongo Kundu bypass project and dredging have paralysed fishing and asked Government to offer them compensation for loss of income. "We have been rendered redundant and we are seeking Government intervention since we cannot reap much from the sea anymore," he pleaded.
SEE ALSO: Ivory Coast children head back to school after virus shutdown
Mtongwe BMU chair Suleiman Kimuswa said 815 members have lost income after dredging disrupted fishing adding that their landing sites were also earmarked for Dongo Kundu economic zone projects.