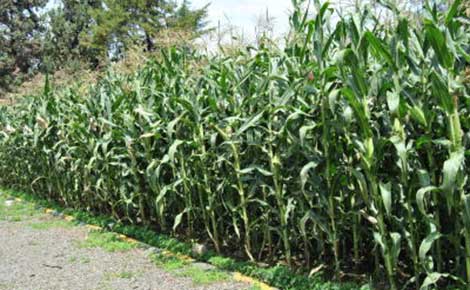 Opinion
Kenya is a green land. The first thing which strikes foreign visitors when they land in the capital is just how lush the flora is.
Kenya is a green land. The first thing which strikes foreign visitors when they land in the capital is just how lush the flora is. You go for a walk in Karura Forest and you are surrounded by sumptuous shades of green, splendid trees of every shape and size; all basking in the glory of our fertile lands, and favourable climate. However, when drought hits, it hits hard. It punishes agriculturalists; it punishes our nation. The lush green of our forests is worthless when our farmers' crops fail.
Equal effort
The concern of every Kenyan should be that every effort that goes into ICT, technology, and industry ought to be given to agriculture which remains the backbone of the economy.
SEE ALSO: Covid-19: Protect the rights of women, girls
Indeed, it is easy not to notice that the largest employer (by far) in the country is agriculture. Some estimates (it is hard to gain exact figures in our heavily informal economy) suggest that over 60 per cent of our total employment is supported by agriculture. It is crucial that this sector is nurtured in the same vein as manufacturing, industry and technology. Ensuring food security and nutrition for all Kenyans means providing plentiful and affordable sustenance to a large and spread out nation. There is always a careful tension at play when providing cheap food to so many people, while also ensuring a livelihood and sustainable agriculture for the producers themselves. The only way to successfully do this today is to integrate technology into every part of the agricultural value chain. Today, not a week goes by without delegations from as far as Israel, the US, India or China, bringing their technological expertise to Kenya's soils.
SEE ALSO: MCAs blame Atwoli, Oparanya for Wetang'ula woes and Luhya division
These trips provide the farmers with a crucial opportunity to share knowledge, learn from one another, and obtain practical, implementable policies and practices which will benefit all of us. A lot of the reforms that the Jubilee administration has carried out are as President Uhuru Kenyatta put it: "farmer-centric, and are focused on reducing the cost of food, increasing agricultural value-addition and offering incentives for farming."
Irrigation as the saviour
In order for this to succeed, irrigation is key, especially during times of want. This must be carefully managed at a national, local, and indeed household level. The well-known Household Irrigation Water Project has already led to the production of 4,400 water pans in just over a year.
SEE ALSO: FKF denounces SDT's consultative forum, waits for FIFA direction
These pans alone have the capacity to store over 6 million cubic metres of water. What does that mean in agricultural terms? Depending on the weather, anywhere between 5,000 and 10,000 acres of newly irrigated Kenyan lands. Then there are the sugar, maize and coffee sub-sectors. Taskforces are underway brainstorming with their foreign counterparts about how to implement sustainable growth. How many times have we seen headlines about Unga on our front pages? Unfortunately, they have too often been about "Unga shortage". Some key reforms are already kicking in. The Coffee Taskforce has reawakened the growth of its subsector with the rehabilitation of over 500 factories. These pulping stations, in over 30 different coffee growing counties; demonstrate the magnitude of what can be done when the public and private sector work hand in hand in a planned and focused manner. In coffee too, therefore, international partnerships keep Kenyan coffee on the shelves of supermarkets and coffee shops from East to West. And without being accused of "cherry picking" my statistics, one would be remiss not to mention the setting up of a Sh3 billion Cherry Advance Revolving Fund whereby all Coffee Farmers throughout the country will have access to the Cherry Advance financing at a fair interest rate of 3 per cent by the end of the year.
SEE ALSO: ADAK responds to Russian article on doping scandals in Kenya
We, as Kenyans, laymen, religious leaders, and politicians, have no control over the weather. Nor can we force other nations to act responsibly in the battle against climate change; the phenomenon which leads to such horrific droughts and even flooding across our continent. All we can do is demand sustainable and sensible policies from our government. There is much more work to do, let's get going.