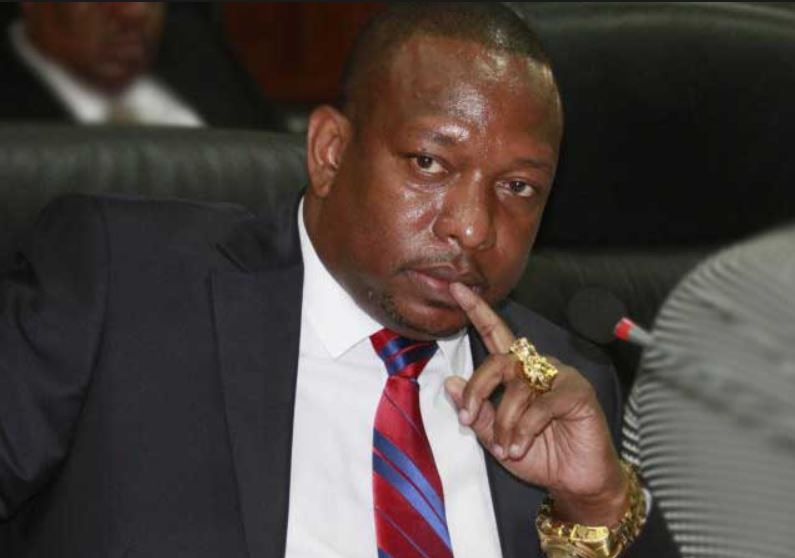 NAIROBI, KENYA
: Nairobi Governor Mike Sonko has told a Senate Committee that he is still consulting on the best person to appoint as his deputy, a year after the exit of Polycarp Igathe. In a heated debate, the governor said he has tried his level best to get a replacement of Polycarp Igathe but his candidates have been rejected. Nairobi Deputy Governor Polycarp Igathe quit his position in January last year attributing the decision to his own failure to win the trust of his boss, Governor Mike Sonko. The move lifted the lid on the uneasy relationship between the pair that had been running the affairs of Kenya's capital city for the last five months.
SEE ALSO: City assembly now wants Badi's team to handle pending bills
"Dear Nairobians, it is with a heavy heart that I resign my seat as the deputy governor of Nairobi City County," Igathe said in his resignation letter. The Senate Committee on Devolution and Intergovernmental Relations on Wednesday summoned Governor Mike Sonko to know some of the steps the Nairobi Governor has taken to replace Igathe almost a year after his exit from office. "I have made several attempts in finding Igathe's replacement and I think you need to appreciate this. My attempts have been frustrated through either rejection of my preferred candidates or interventions by different party leaders including Raila Odinga, Kalonzo Musyoka and the Jubilee Party leadership," Sonko said. "I am still consulting because I don't want to appoint a deputy who will disappoint me as Igathe did. The law does not indicate the time frame for consultation, so the process is still on," he said. In May last year, Sonko nominated Lawyer Miguna Miguna to undergo full vetting process and approval by the County Assembly for the position of Deputy Governor.
SEE ALSO: Eight in court over building approvals
"I hereby forward my nominee, lawyer Miguna Miguna to undergo full vetting process and approval by the County Assembly for the position of Deputy Governor," Sonko said in his letter to Assembly Speaker Beatrice Elachi. He defended Miguna, saying, "He meets all the requirements provided for in the constitution, the Leadership and Integrity Act, the Elections Act and the County Government Act." However, his County Assembly rejected Miguna Miguna's name. County Speaker Beatrice Elachi asserted that the Assembly was not in a position to vet Miguna's nomination since he was a dual citizen. "Article 78 of the Constitution provides that a person is not eligible for election or appointment for a State office unless the person is a citizen of Kenya," stated Elachi. Elachi was also categorical that the vetting and appointment committee, which she chairs, was not provided with the required statutory documents to enable vetting.
SEE ALSO: Stand-off at City Hall as ward reps spend night in chamber
The Senate Committee on Devolution and Intergovernmental Relations invitation come after Nairobi Senator Johnson Sakaja raised concerns over the manner in which Sonko was running Nairobi affairs, which, he said, hampered service delivery. "It is inconceivable that Nairobi City County has a vacuum in the office of the deputy governor until the next elections are held," Mr. Sakaja said. Sakaja had raised the issues through a personal statement and sought for the Senate's intervention. In a letter seen by The Standard, the committee want to know why Sonko did not heed the Supreme Court's advisory that governors should nominate replacements within 14 days when their deputies resign, die in office or are impeached. During the Wednesday grilling session, Sonko read politics in the way Nairobi Senator Johnson Sakaja is pushing on issues related to his government. He asked him to get his facts right before questioning the affairs of City Hall. "Sakaja is playing politics in the wrong way to become the next governor of Nairobi, I used to do the same against my predecessor Evans Kidero but the only difference is that I had facts at hand," Sonko said. Sakaja said that he has not declared interest in Sonko's seat come 2022 and that he was only raising questions as mandated by the electorates.