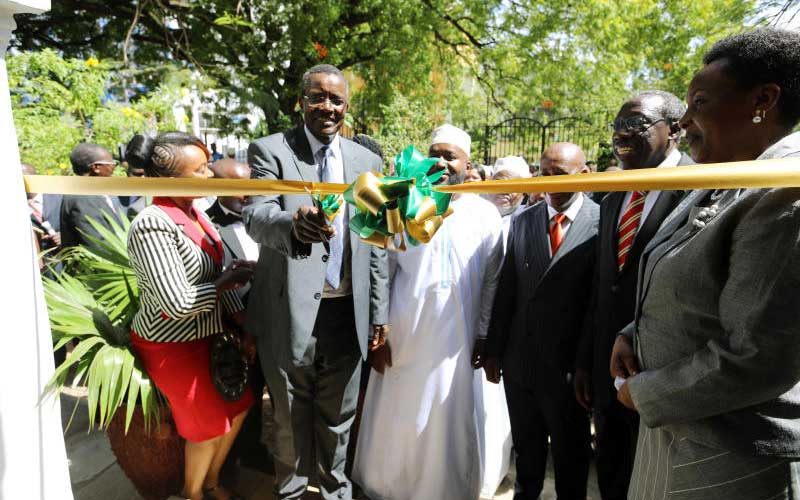 Kenya

Chief Justice David Maraga has said the Judicial Service Commission (JSC) will hire 11 Court of Appeal judges. He noted that this will increase the court's Judges from 19 to 30 in a bid to help clear 4,000 pending appeal cases. Justice Maraga spoke on Friday during the launch of the refurbished Court of Appeal at Old court building near Fort Jesus in Mombasa. "We plan to hire 11 Court of Appeal Judges before the end of this year. This will increase the number of Court of Appeal judges to 30 to make it easy for Kenyans to access justice," he said.
SEE ALSO: Pay-TV firms required to also air free channels
The CJ concurred with Mombasa Law Society branch chairman Mathew Nyabena that time has come for cases to be concluded within one year and noted that some cases were taking more than three years to be concluded. Maraga said quick dispensation of justice involving trade disputes will make investors to have confidence in the Judiciary. "We want cases involving investors to be done expeditiously. I believe these cases can be done with one or two years. Indeed, it is doable," he said. Court of Appeal President William Ouko announced that they are working on a mechanism to clear back log of cases. "We are coming to Mombasa next month to have two sittings when we will clear all the 50 appeal cases within two days. We will also do the same in Nakuru, Kisumu and Nairobi when we will have four benches sitting in one station," said Justice Ouko.