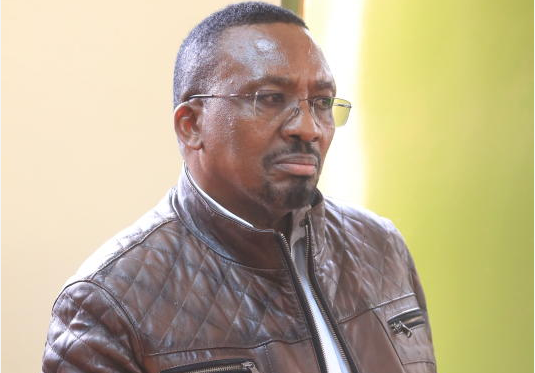 Kenya
Man says he entered into a lease agreement with the preacher and paid him cash but he never handed over the keys to the house
Pastor James Ng'ang'a is yet again entangled in controversy for allegedly defrauding a businessman of Sh3.6 million. Wickson Njoroge, a property contractor, is accusing the Neno Evangelist preacher of tricking him into a lease deal where he paid him (Ng'ang'a) to rent out his 17-bedroom house in Karen but he refused to hand over the keys. Njoroge claims that in April 2016, he was seeking accommodation for guests who were visiting for six months. An agent referred him to Ng'ang'a who had property befitting his needs. They met in the presence of lawyers from both sides and inked a deal.
False promises
SEE ALSO: Surveyors on the spot for abetting Sh30b land fraud
Njoroge committed to pay Sh900,000 as deposit and Sh450,000 monthly rent. The apostle insisted on a cash payment. Njoroge obliged. He paid a deposit and six months rent in advance, a decision he says he regrets. "We walked with him to the bank and I handed him the cash which he deposited in his account. From there, a cat and mouse game started and he kept giving me false promises but never gave me the keys," Njoroge says. He says Ng'anga kept saying some of his items were still in the house, and he would give him the keys as soon as they moved out but he never did. Ng'ang'a dismisses the claims. He says they had a lease agreement, but it was on behalf of some Chinese businessmen who wanted a place to stay. He says he was sceptical about entering an agreement with foreigners and insisted that a local must represent them.
SEE ALSO: Safaricom introduces feature that will alert you whenever someone tries to register a line using your ID
The Chinese returned with Njoroge and a property agent and it is only then that Ng'ang'a agreed to rent out his expansive house along Kisembi Road. He says he gave them the key, and four months later that Njoroge told him the Chinese who were to stay in the house had been deported. "The agreement was that they give me a two-month notice before moving out. I never got it," Ng'ang'a says. Njoroge says Ng'ang'a has mastered the art of telling lies and has been weaving tales including trying to lure him to go and collect the money. "He kept telling me to go and meet him, but he is not a man to be trusted. I wondered why he could not just wire the money," Njoroge says. Nairobi Central OCPD Peter Atavachi says they arrested Ng'ang'a on Wednesday for questioning, and released him on bail.