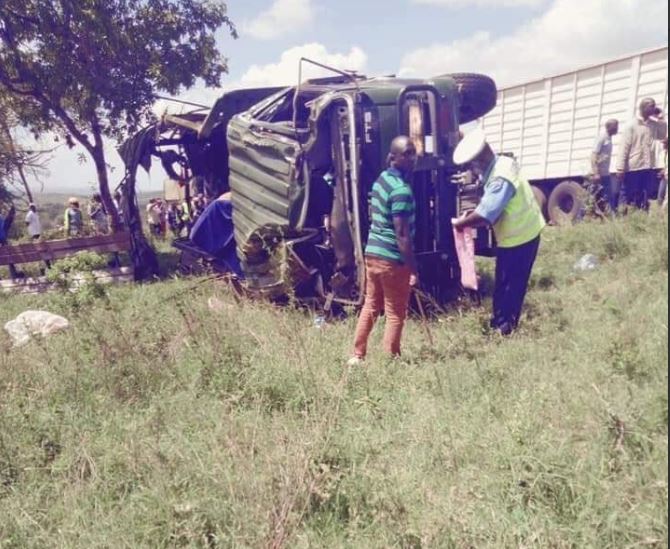 Three KDF soldiers are among eight people killed in two separate road accidents along the Mombasa-Nairobi highway today.
In the first incident, five people died instantly at Kanga area, Tsavo park stretch between Voi and Mtito Andei.
Confirming the accident, Makueni County Commissioner Maalim Mohammed said one vehicle coming from Nairobi tried to overtake a trailer before colliding head-on with another.
"Two vehicles collided at Kanga area killing five people on the spot. The driver underestimated the distance when he was overtaking hence causing a head-on collision," Maalim said.
There were several injured persons who were rushed to the Voi General Hospital for treatment.
Bodies were moved to the hospital's mortuary.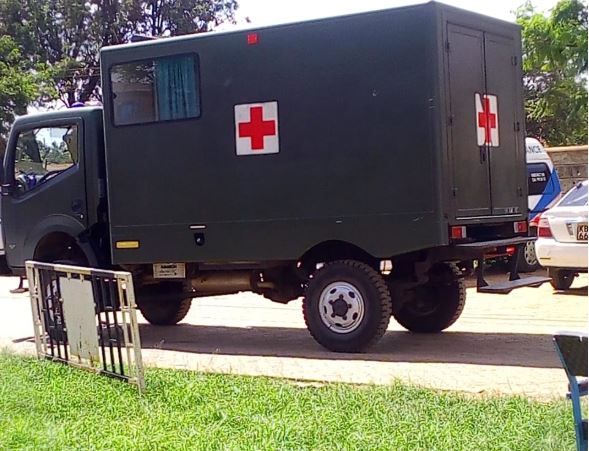 Another, a lorry ferrying nine Kenya Defence Forces soldiers towards Mombasa rolled severally at Kiu area in Sultan Hamud along the busy Mombasa-Nairobi highway.
The accident claimed lives of three soldiers where one died on the spot and two others died while receiving treatment at the Machakos Level 5 hospital.
The hospital's Director of Medical services Dr. Mwova confirmed receipt of five officers where one died while being stabilized.
"We are currently attending to four officers, one died while doctors were trying to stabilize his condition", said Dr. Mwova.
The hospital said two of the officers were seriously injured and had to undergo thorough treatment before getting transferred to Memorial hospital.
Elsewhere, along Wote-Machakos Road, scores were injured after the bus they were travelling in veered off the road before overturning. Those injured were taken to Makueni Level 4 hospital for treatment.
Makueni County Commissioner Maalim Mohammed has warned drivers to be extra careful during this festive season.
"I want to warn drivers who are overspeeding and overtaking carelessly. I want drivers to be keen, officers along the highways can't be everywhere and life must be taken seriously", he cautioned.
He disclosed that the government will double surveillance between Malili and Kanga which is a dangerous stretch of about 170 kilometers.