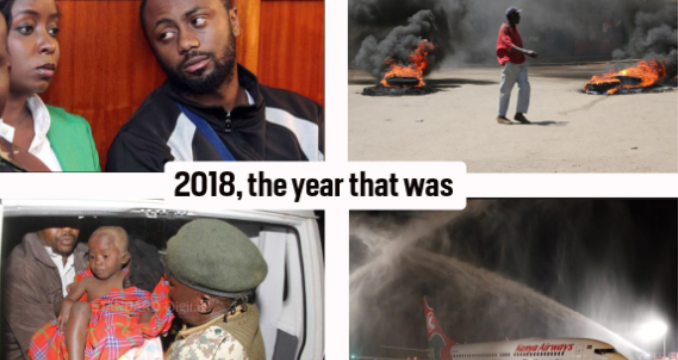 The year 2018 was momentous. With all manner of twists and turns. Laughter and tears. Celebrations and tragedies. Ups and downs. New beginnings and sad endings. History was made. From today Standard Digital publishes the big stories of the year. Thanks to technology the popularity of a story is measurable through various metrics, which metrics we have used to refresh your memory on what kept your eyes glued on the screen.
Below, a picture fest.
Raila swearing in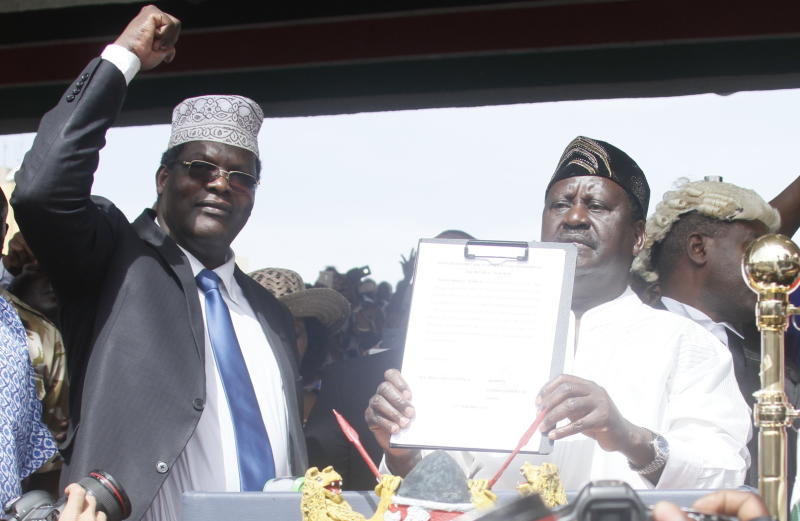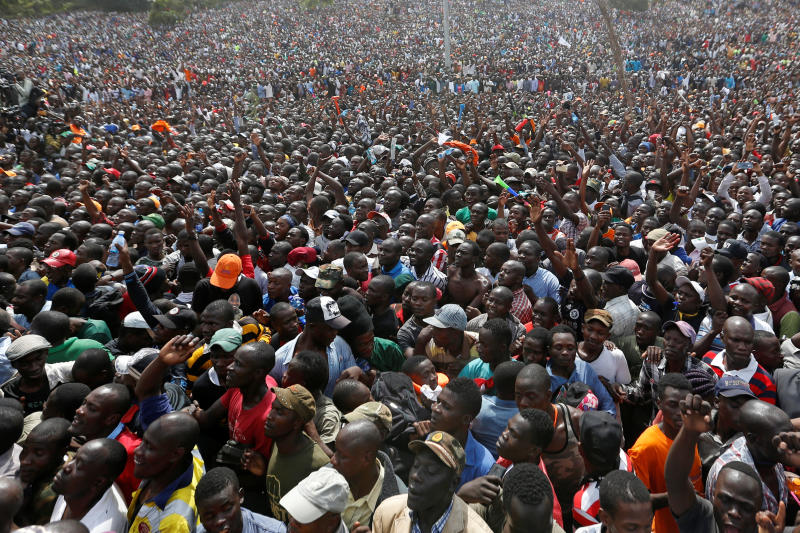 The swearing-in of Opposition leader [by then] Raila Odinga as 'the People's President' on January 30 marked an unprecedented moment in Kenya's history. He took the oath amid, anxiety and fear that saw the State switch off TV and radio stations and disable social media platforms in an attempt to give the ceremony a media blackout. [Boniface Okendo, Standard]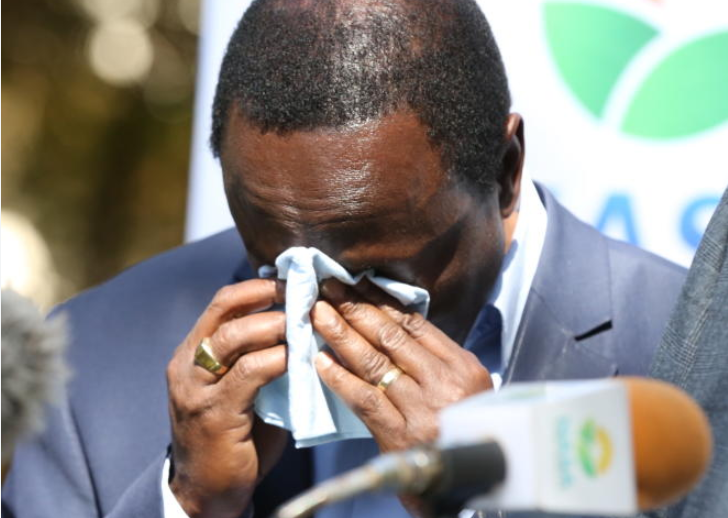 Miguna arrested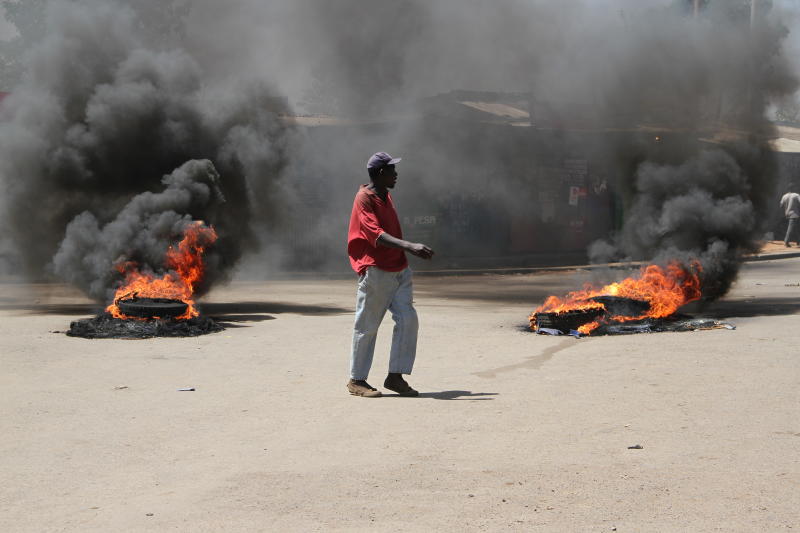 The Self-declared National Resistance Movement (NRM) General Miguna Miguna was arrested on February 2, Friday morning, shortly after he had raised the alarm on a police raid at his home. Miguna was arrested for administering an illegal oath and being a member of NRM, a proscribed organisation. Kibra residents took to the streets to demonstrate over the arrest. [Edward Kiplimo, Standard]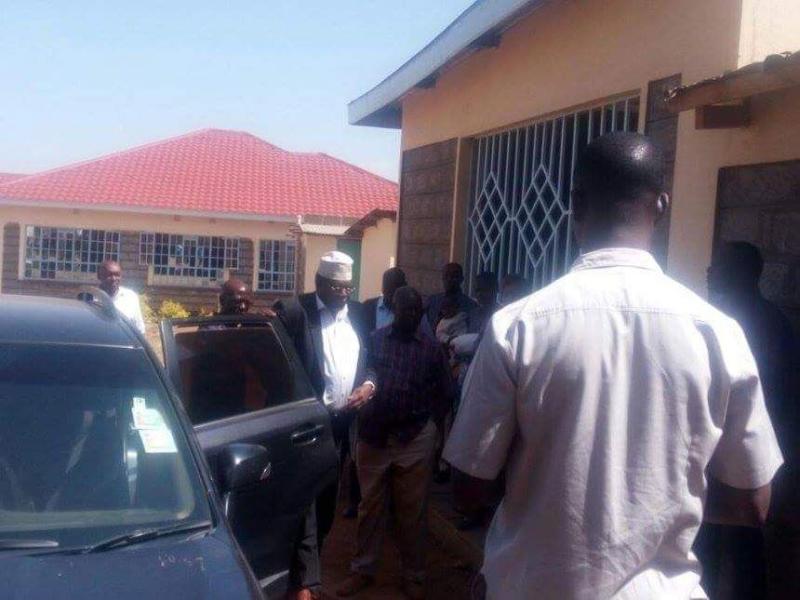 Uhuru-Raila Handshake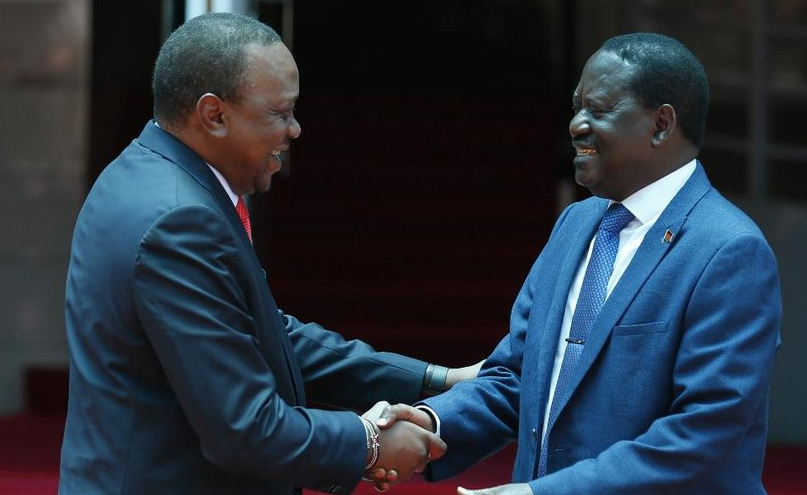 On March 9, President Uhuru Kenyatta and NASA Leader Raila Odinga emerged from a closed-door meeting with a commitment to work toward a unified Kenya. The two leaders jointly addressed a press conference and called for unity now that they had patched up.
Miguna deported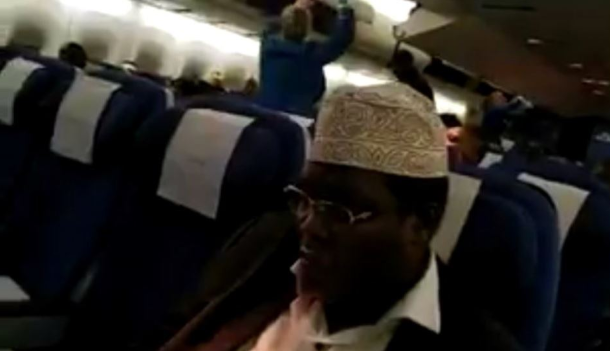 Lawyer Miguna Miguna was deported despite a court order directing the government to release him from detention at Jomo Kenyatta airport in Nairobi where he had spent 72 hours in a tiny room he described as a "toilet" near Terminal 2. This was the second time the State was deporting the fiery lawyer, an event that saw Kenyans adopt his famous 'I'm not boarding' chant into social media banter.
Suswa Rift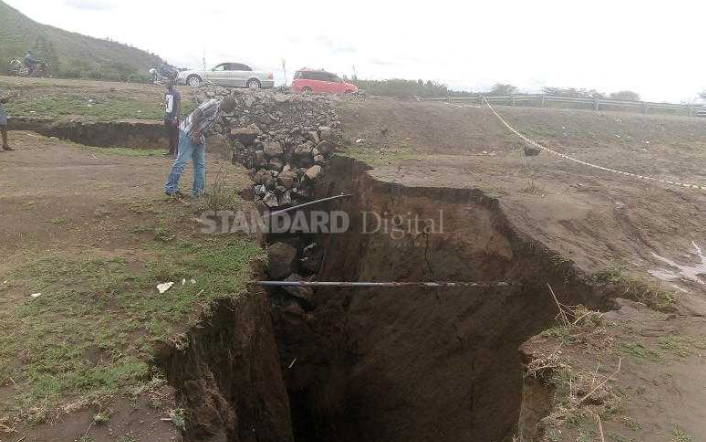 March 14:
Transport paralysed along Mai Mahiu-Suswa road after a section of it caved in. Engineers from the Kenya National Highways Authority (KeNHA) restored the damaged part and attributed the damage to the raging flood waters. The geologists, however, said is as a result of massive Earth movements that left deep fissures in Narok County. The non-geographical types ignorantly called it a volcano!
[Edward Kiplimo, Standard]
Royal Wedding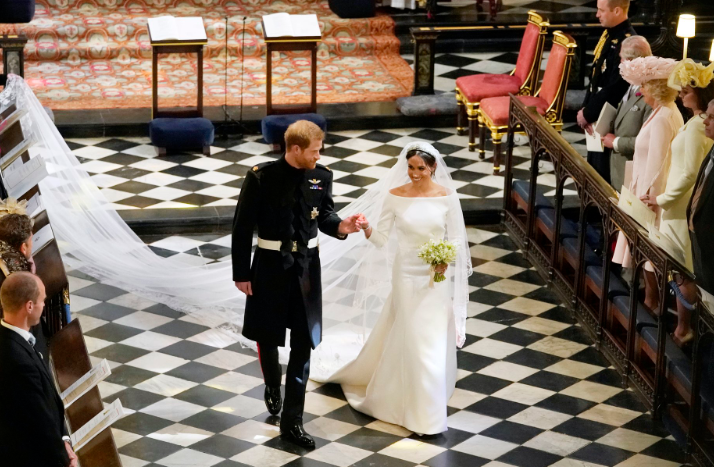 May 19:
When Meghan Markle and Prince Harry took the marriage vows inside St George's Chapel, the audience applauded in approval and awe. The fairytale wedding was receiving similar admiration some thousands of miles away in the heart of Kenya at the British High Commissioner's residence and at the Windsor Golf and Country Hotel in Nairobi. More than 2,000 distinguished guests said to have paid Sh1 million were following proceedings from large screens at the British High Commission's Residence in Muthaiga. We've since learnt that not everybody coughed that sort of dough.
Patel Dam Tragedy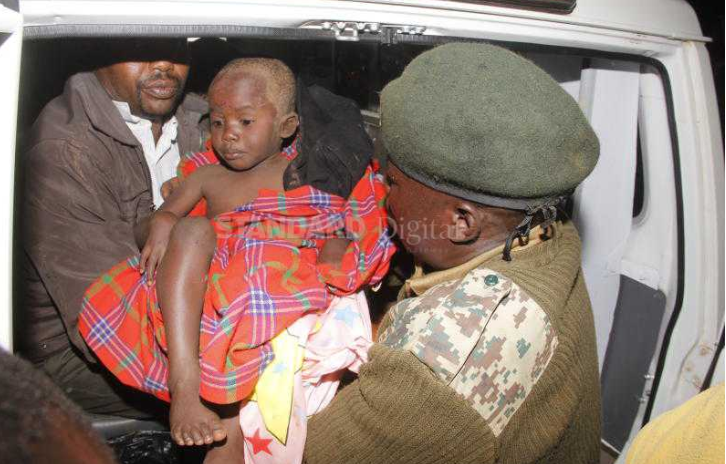 May 10: At least 41 people are killed after heavy rains cause Patel Dam in Solai, Nakuru County to break its front wall, sweeping away homes and schools across a vast area of farmland. [Harun Wathari, Standard]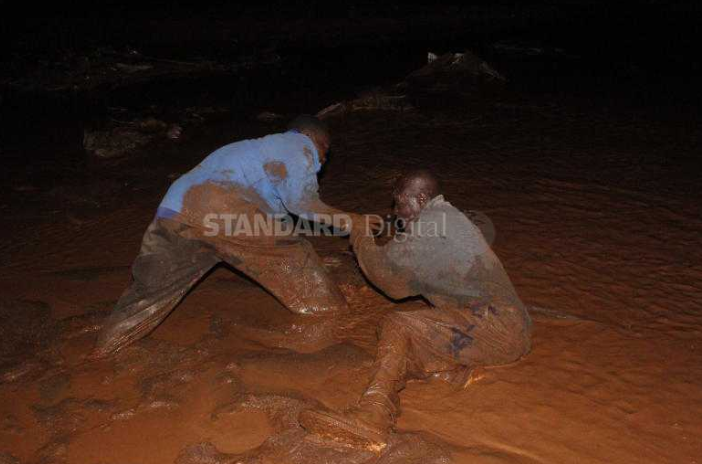 A man is rescued from sludge. Hundreds have been rendered homeless. [Harun Wathari, Standard]
The glittering Ngiritas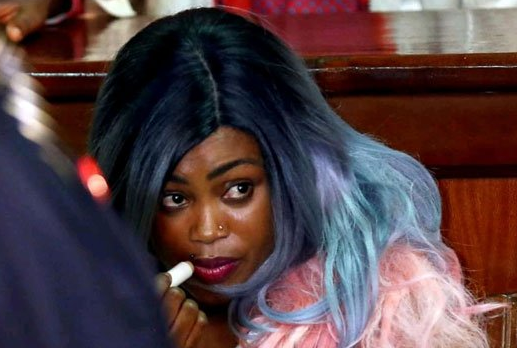 May 28: Detectives are investigating the loss of Sh8 billion National Youth Service (NYS) funds. Thirty-five suspects are facing corruption charges for being part of a fraud ring that worked to beat the Integrated Financial Management Information System (IFMIS) leading to the loss. Apart from Public Service and Youth Principal Secretary, Ms Lilian Omollo, there is Ann Wambere Wanjiku Ngirita and her family accused of making a fortune by 'supplying air'.
Arrests
The duo, Director of Criminal Investigations George Kinoti and Director of Public Prosecutions Noordin Haji gave parastatal heads and senior Government officials sleepless nights following their Fridays' arrests. Most of the CEOs, PSs, politicians and celebrities who were charged in court this year were rounded up on Fridays and spent the weekend in various city police stations awaiting production in court.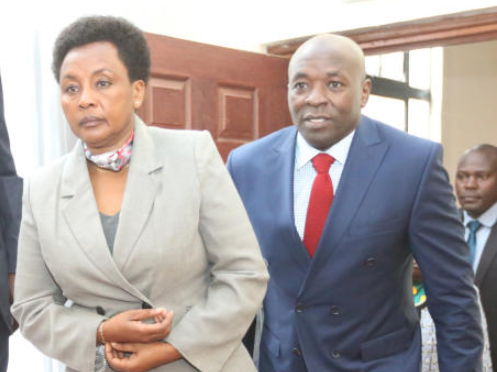 From the arrest of corruption suspects in May; Former Youth and Gender Affairs PS Lillian Omollo and four members of the Ngirita's family, the swoop also netted the Deputy Chief Justice Philomena Mwilu (August), Kenya Power managers led by former CEO Ben Chumo (July), Former Sports Cabinet Secretary Hasan Wario and athletics legend Kipchoge Keino (October), Migori Governor Okoth Obado (September) and Citizen TV journalist Jacque Maribe (September).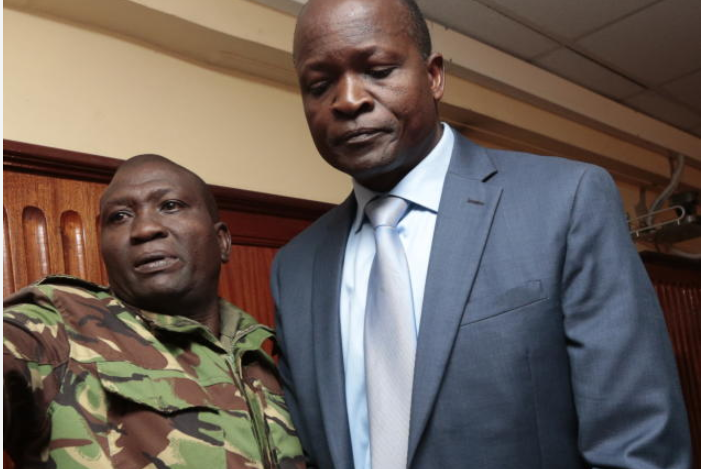 Demolitions
August: It all started with the establishment of a multi-agency stakeholder team by President Uhuru Kenyatta, with the aim of restoring the failing glory of Nairobi City and to among others, reclaim riparian and public land grabbed by cartels.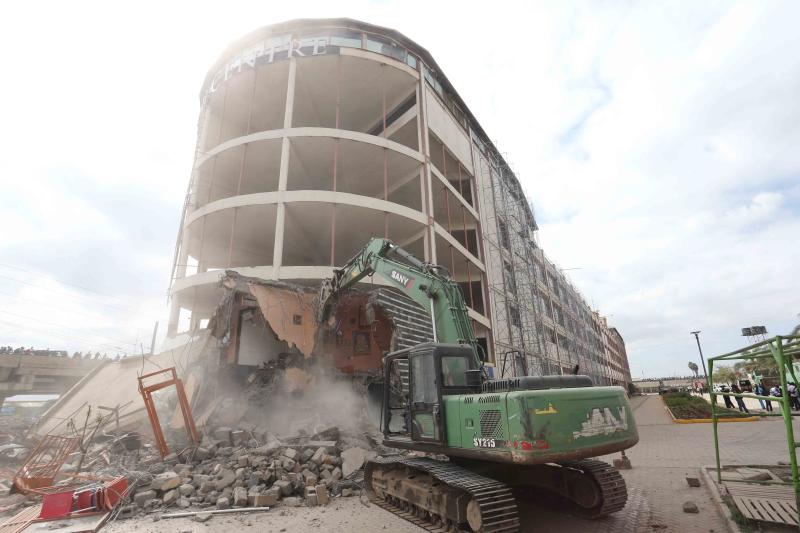 Nairobi Governor Mike Sonko maintained that the demolitions were to be carried out without favor or prejudice. This saw Java restaurant and Shell Petrol Station (Kileleshwa), Airgate Mall (Taj Mall), Ukay, Manor Hotel, parts of Oshwal Centre and South End Mall plummeted to the ground when an earthmover branded SANY descended on them.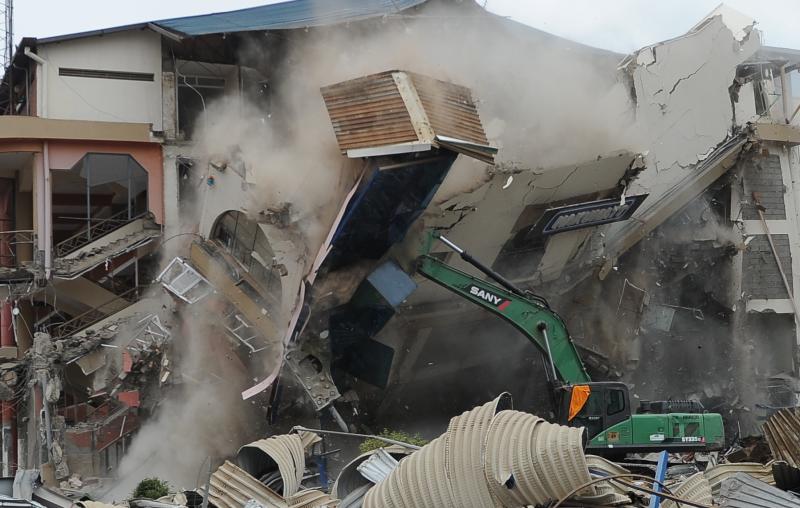 Eliud Kipchoge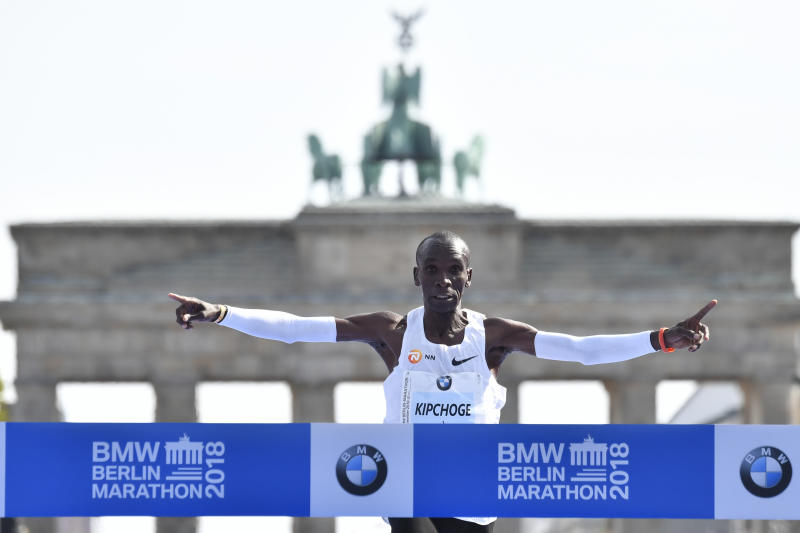 The world was left in awe after Eliud Kipchoge won the 45th edition of the BMW Berlin Marathon in Germany on Sunday, smashing the world record at just 2:01:39. Following his lovely performance, the 33-year-old said that he would defend his title in 2019 hoping to break his current record.
Fort Ternan road carnage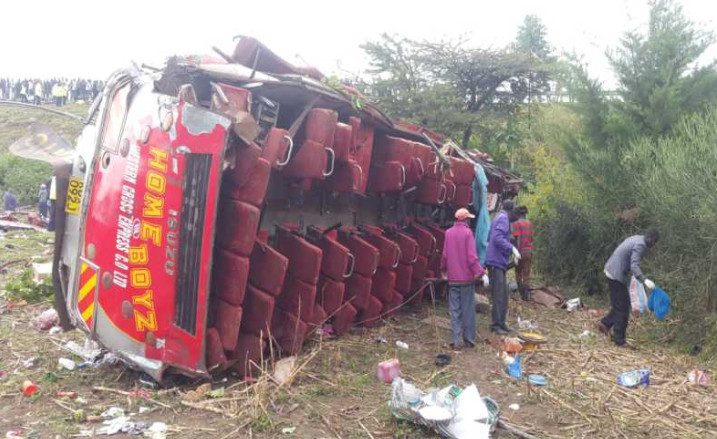 October 10: Kenyans woke up to the shocking news of a tragic road accident that had claimed over 50 lives. Survivors blamed the bus crew for the accident that occurred at Tunnel area, a black spot on the Londiani-Muhoroni road.
Maribe and Jowie in murder case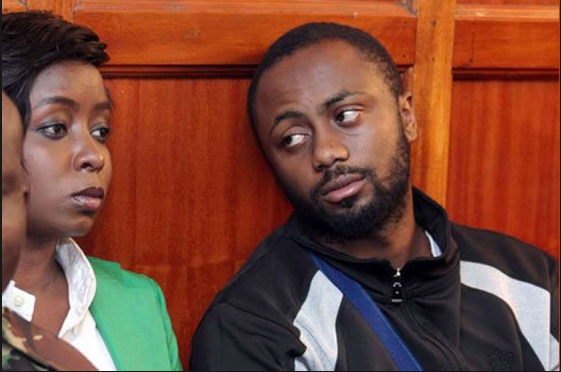 September 20: The body of young Nairobi businesswoman Monica Kimani was found in Nairobi flat, her throat slit and body in a bathtub. Citizen TV anchor Jacque Maribe and her fiancé Joseph Kuria Irungu, found themselves roped in as the main suspects.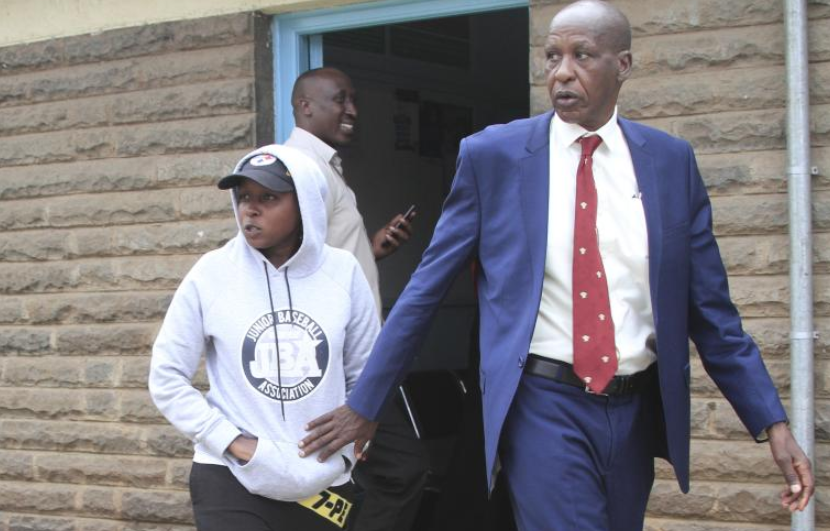 Irungu, who asked for Citizen TV anchor Jackie Maribe's hand in marriage on June 30, was the first one to be arrested after witnesses at a police parade positively identified him as the last man seen walking out of Ms Kimani's apartment on September 19.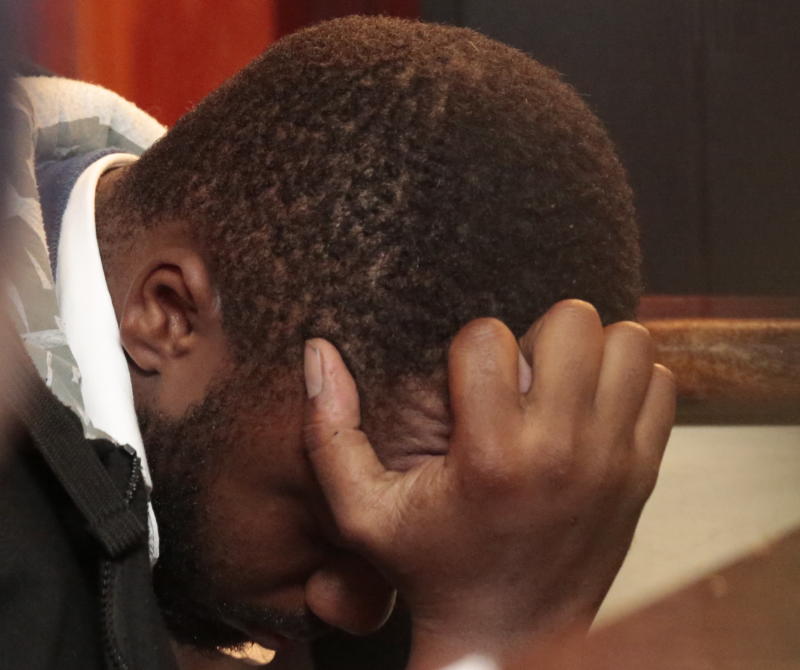 Uhuru at Kamaru's burial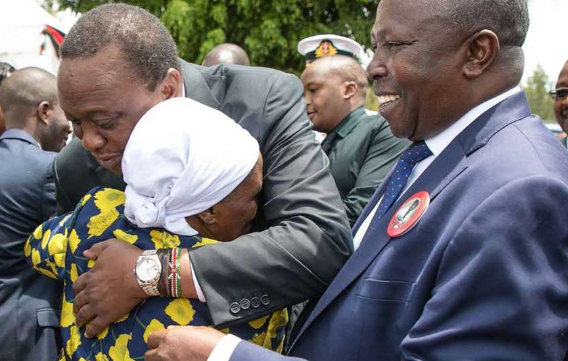 October 11: During the burial of Benga icon Joseph Kamaru, a woman caught the attention of the entire nation after tickling President Uhuru Kenyatta. Catherine Muthoni – the late singe's sister- was the centre of attention in Murang'a after walking to President Uhuru's side and exchanging pleasantries including hearty laughter with the Head of State. Turns out that Muthoni and President Kenyatta are no strangers they met over 50 years ago.
KQ maiden flight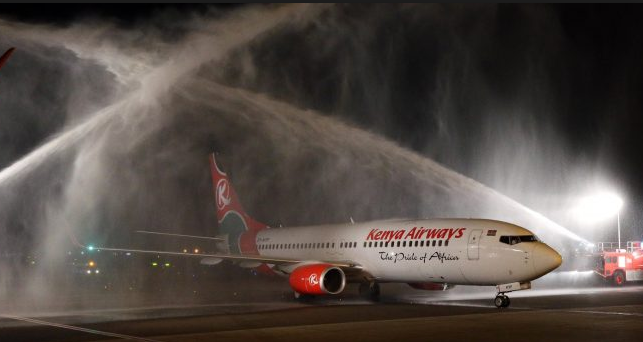 October 29: The flight KQ Boeing 787-8 left Nairobi on Sunday at about 11.20 pm with Captain Joseph Kinuthia and Eric Mbugua in-charge assisted by Jobba Musa and Patrick Kipsambu.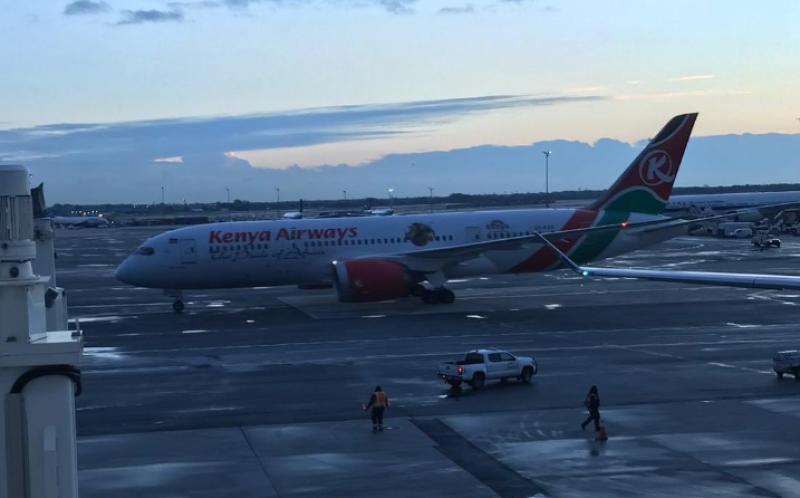 The buzz at the international departures section captured the mood of those gathered to witness the historic flagging off of the Kenya Airways maiden flight to New York, USA. It touched down at the JFK International airport at 2 pm local time.
New police uniforms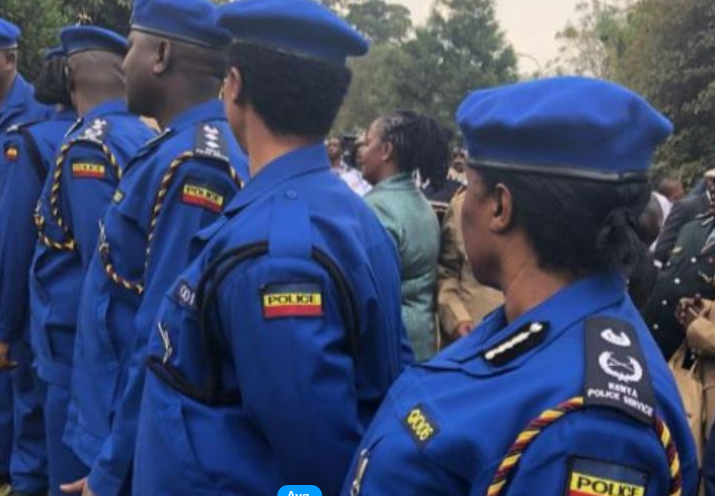 September 13: When President Uhuru Kenyatta unveils new uniform for General Duty Police Officers as he seeks to revamp the police service, some Kenyans described them bluntly as ugly. The National Youth Service (NYS) is tasked to make the new attire to be worn on Jamhuri Day.
Matatu CBD ban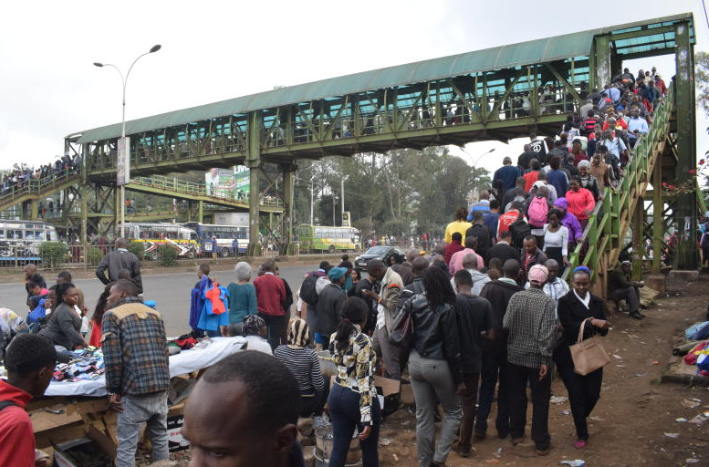 December 3: Thousands of commuters were forced to trek t and from Nairobi CBD after the vehicles are Governor Sonko bans matatus from the CBD. This creates a heavy traffic jam during rush hour casting doubts on Sonko's grasp of urban transport realities. He, rather tactlessly, remarks that walking is good for Nairobians. Days later, he is summoned to State House and the farce is over.