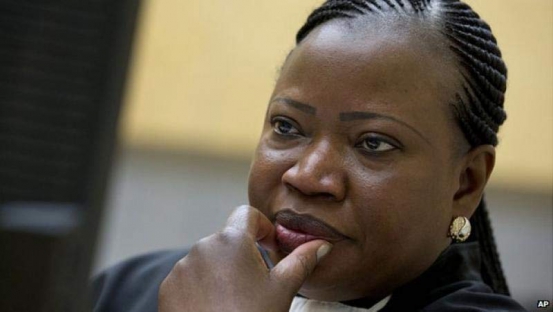 Fresh evidence showing ICC Chief Prosecutor Fatou Bensouda regularly consulting her predecessor Luis Moreno Ocampo on the Kenyan cases has emerged.
The year 2013 was particularly not good for Bensouda. Assailed at all fronts by President Uhuru Kenyatta and Deputy William Ruto, Bensouda grew apprehensive and jittery.
Inside the courtroom, UhuRuto's battery of top-of-the range lawyers were raining one application after the other. On the political front, the combined force of a seething African Union (AU) was coming for her hammer and tongs. The UN Security Council was discussing deferral request and in Kenya, her chief tormentor David Matsanga was tearing her apart.
"Dear Luis, I hope you are well. I am worried about the Kenya cases generally. Nothing new is happening apart from the fact that we are preparing for trial for September 10," she wrote on September 4, 2013.
"The level of witness tampering and intimidation and bribery is unprecedented. Many witnesses in the Ruto case are turning. The defence, on the other hand, is accusing us of this grand conspiracy by us and civil society and diplomats to coach witnesses. They threaten an Art. 70 proceedings," she added.
Re-assuredly, she comforted herself: "Anyway we are dealing with all that. On the other front that we discussed, if we can talk, I will update you."
The trial against Ruto picked amid difficulties. Kenyatta's was postponed. Bensouda spent remainder of the year trying to resuscitate a falling Kenyatta case and a weak Ruto one, so much so she missed 2013 Christmas. Around that time, judges had grown weary of her procrastination with the Kenyatta case and called a status conference for February 5. In the email, Bensouda shares her frustrations.
The leaks show the pair closed ranks to ward off criticism and fire-fight for the court. In March 10, 2014, Bensouda wrote to Ocampo thanking him for something he'd send to her, presumably a recording or link of an interview.
"I appreciate this; thank you," Bensouda says.
The revelations notwithstanding, Bensouda has insisted she neither initiated contact nor sought advice or collaborated with Ocampo in relation to any of the situations under active consideration of the court.
Instead, she has thrown two of her staff under the bus by inviting the court's Independent Oversight Mechanism (IOM) to probe her.