Keroche's fate portrays perils of operating in a 'bandit economy'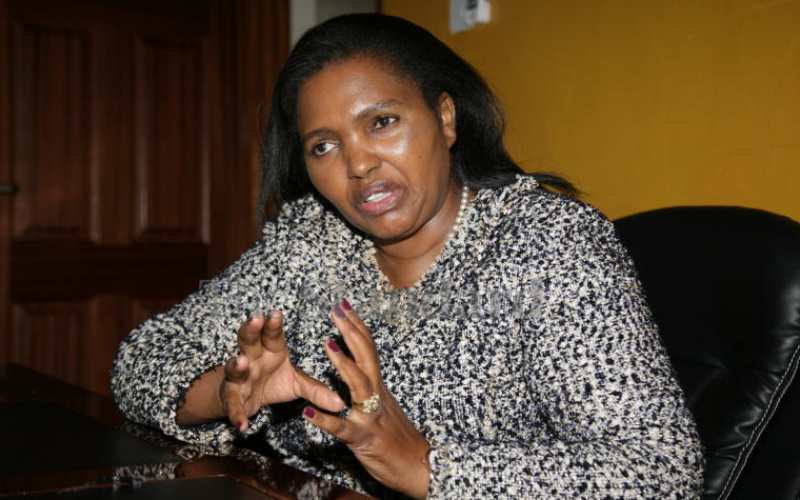 On Friday, perhaps having come to the end of her tether, Keroche Breweries CEO and proprietor Tabitha Karanja went to social media to highlight the heart-breaking plight of her firm at the hands of Kenya Revenue Authority.
Keroche's predicament mirrors that of another local entrepreneur Softa Drinks associated with the Kuguru Family which learned the hard way that doing business in Kenya needs money, luck, toughened, street-smart souls and strong political connections.
The factory was shut down last week over a protracted tax arrears dispute (Sh300 million) putting in jeopardy a business with a multi-billion investment outlay (beer stocks worth half-a-billion risk going to waste according to Mrs Karanja), 250 jobs and anxious suppliers and retailers left in limbo.
Earlier in court papers, the Naivasha-based firm had projected the image of KRA as a bully… an entity that had unwittingly led to the death of local businesses. Yet ironically, it can only meet its revenue collection target by ensuring businesses thrive.
But is the plight of Keroche purely a tax issue or is it laced with politics and a government bureaucracy that is insensitive and out of touch with reality, especially in the wake of debilitating effects of the 2020 Covid pandemic? And by going to Twitter, perhaps she hoped to cause an outpouring of sympathy; that perchance someone high up would pick the phone and call on the KRA to pull back.
Her biggest mistake, (she and many others believe), is aligning with Deputy President William Ruto's UDA political side. Meaning things would be different were she to in the Azimio la Umoja side. Well, you can never rule that out as well.
But if it is true then the Keroche incident highlights the threat of cronyism, which if not checked, contaminates politics and business as well. It should not be that those firms that have connection to higher-ups in government flourish while those that don't, languish. Government's main role is to cushion businesses to withstand external shocks like the five-yearly electoral cycles and calamities like the Covid-19 pandemic.
Besides, State intervention should be geared toward making the markets work better and efficiently. Where vested interests and favouristism hold sway, inefficiency and lethargy leads to capital flight and joblessness. A business environment where entrepreneurs rely on political patronage to survive, leave alone thrive, is fraught with much peril.
Government intervention ought to be applied fairly – to small and big business as well- and when it can, help businesses save jobs. Yet by far, government has been a bystander even in the thick of Covid only offering crumbs to cushion the private sector against prolonged periods of minimal production despite high fixed costs like electricity, water, rent and salaries and pension.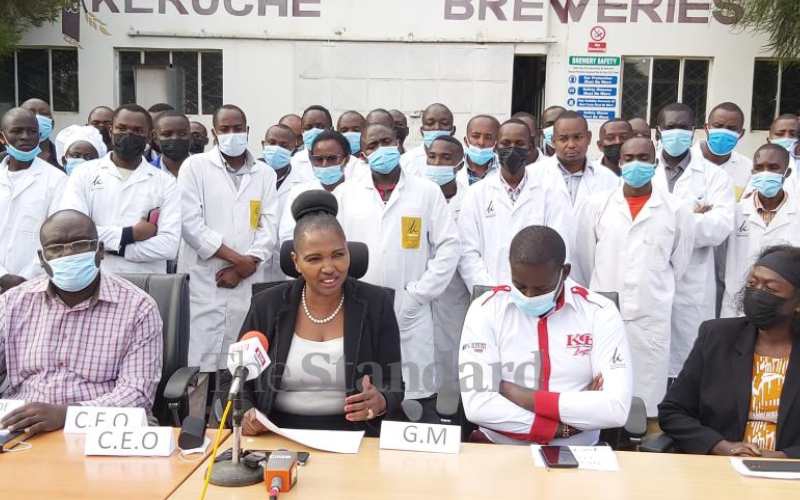 Most of the measures like moratoriums on VAT and PAYE, finance and operating costs were abruptly restored leaving most businesses vulnerable (to bankruptcies and lay-offs) as the recovery phase was bound to be long and tortuous. In a nutshell, the private sector and entrepreneurs are for most of the time on their own.
And because government does little to make business viable, many are bound to stay away. Let me use the story of the coronavirus outbreak to illustrate my point.
As the pandemic swept through the world in 2020, countries unleashed their war chests to fight off the catastrophic consequences the wild virus was doing to economies, households and communities.
Governments were funding banks to offer liquidity to corporates and households lavishing businesses with subsidies and moratoriums because conventional wisdom holds that keeping a business afloat is far cheaper than building one from scratch. On the other side, the outbreak exposed our weakness.
In the midst of all that, Tourism CS Najib Balala projected that international flights (and therefore, tourism) would resume at full capacity at the earliest in 2022.
It was the most candid admission of our collective refusal to think outside the box and by large, the government's appalling sense of short-sightedness and misalignment of goals. Years of propping up international tourism – though justified because of the average spend per tourist- went to waste.
The hotels and resorts that thrived on international tourists became monuments… dead capital. Would that a lot of the funds spent at the yearly Berlin Tourism Fair and others were spent to spur local tourism because as they say; everything is local. That is more sustainable in the short and in the long term.
-The writer is Partnerships and Special Projects Editor, Standard Group
How Tusker beer was born
Kenyans have a wounded Tanzanian elephant to thank for giving the country the most famous drink, Tusker.