Wanted: One to carry Jubilee's cross for unfulfilled promises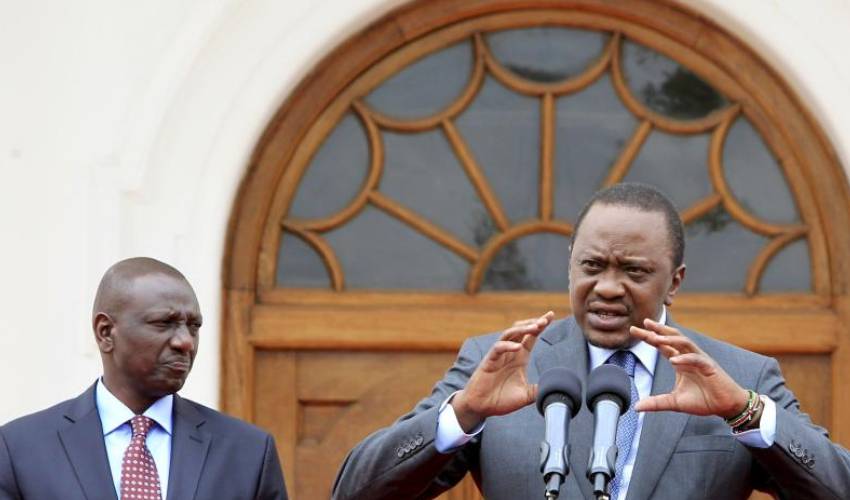 I like to make comparisons between the dysfunctional relationship between President Uhuru Kenyatta and his Deputy William Ruto with that of former UK Prime Minister Tony Blair and his presumptive deputy Gordon Brown.
In his biography A Journey, Blair looks back ruefully at the missed opportunities which probably could have prevented the all-out war with his deputy and perhaps saved them the energy to work and deliver and may be saved the Labour Party the embarrassing rout in the 2010 elections.
"His (Blair) relationship with Gordon Brown has deteriorated to the point that it warps the functioning of the government. The two men no longer trust each other… political exchange between their camps has become poisonous," wrote Roger Cohen in The International Herald Tribune in 2006.
Yet when his name crops up, hardly do we hear about their sour relationship. Often, it is that in 2003, he and President George W Bush led the world to a needless war in Iraq that was premised on false evidence. Mostly, it is about his re-engineering of the British economy and society. Blair's sweeping reforms opened up the economy and restored competition to politics.
His singleness of purpose and mind to empower the lot of the working class including reforming the National Health Service and public order were phenomenal. Other reforms were in housing, education, immigration, devolution and international relations, including bringing peace to Northern Ireland.
He even brought the Olympics to London in 2012 beating Paris, Moscow, Madrid and New York to become the only city to hold the Olympiad thrice.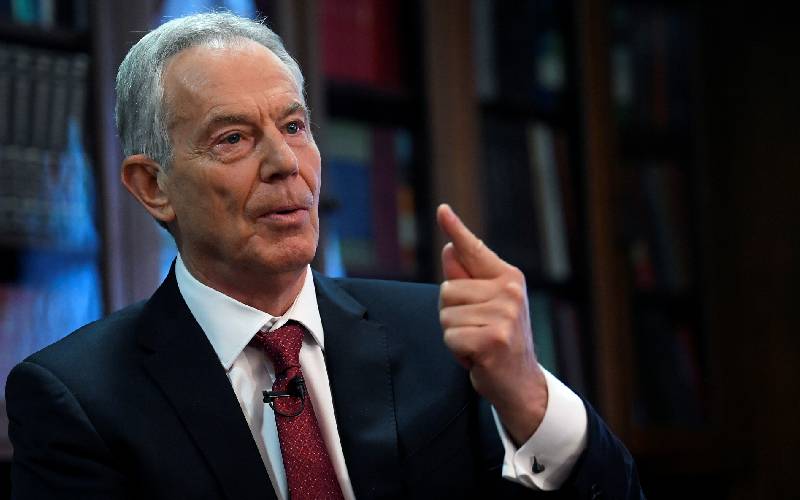 Sadly, President Kenyatta's legacy risks being about his bad relationship with his deputy. Why does circumstance and history seem less kind to Uhuru?
With time not on his side, it is hard for Uhuru to reimagine a new Kenya, much less follow through on some of his key plans and projects. The middle class feels hard done by while those on the bottom of the pyramid are less sanguine about future prospects. Surely, won't someone pay for this overwhelming lack of a sense of accomplishment?
Though income per capita has gone up ($2,214 from $1,248 in 2012) living conditions have stagnated or worse, dropped. Poor to low-income Kenyans pay for healthcare out of their pockets; the Nairobi Securities Exchange has recorded its worst run in decades. The fight against graft has been severely curtailed by a contest of egos between the prosecutor and the investigator. All this is despite the rapid investment in infrastructure.
While the much-hyped BBI suffered a mortal blow in court, the bold reforms in the education sector are facing challenges; and the Jubilee Party that Uhuru rode on to victory five years ago is a pale shadow of itself.
Moreover, the political calculus doesn't favour him much: His Central Kenya backyard is adrift, unsure of what the future holds for them. Meanwhile, the William Ruto-is-an-ogre narrative will soon wear off. Even that was undermined by a disjointed strategy, an ill-thought-out execution plan that almost always handed the estranged deputy the initiative to spring back.
This dreadful execution of policy and programmes and schemes ought to elicit moments of who-dunnit.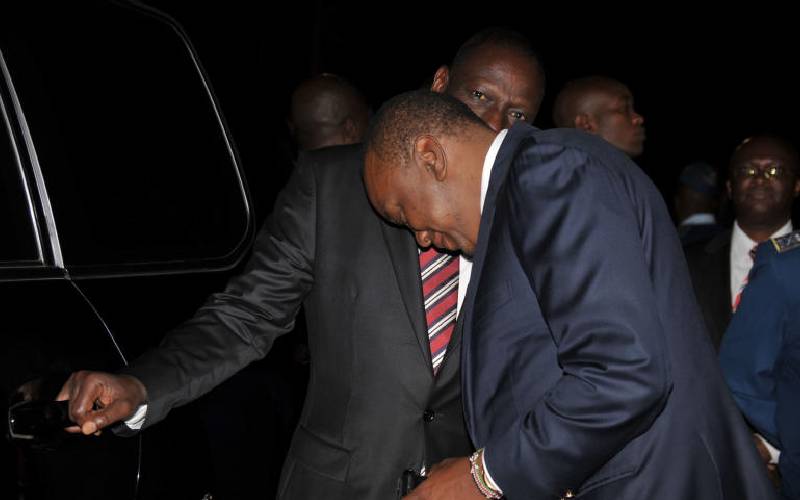 The Economist says Blair was a highly effective and successful Prime Minister because "he was focused and energetic and surrounded himself with a team of clever, hard-working ministers" and perhaps advisers. Those with the spine and the mind to tell the king when he was naked.
A lot of those you meet bemoan the chaos, supremacy battles, the lack of imagination or sense of drive and clarity or ownership, the backstabbing and the bad-mouthing that has sucked life out of Jubilee.
"All political lives - unless cut off in midstream at a happy juncture - end in failure," said British politician Enoch Powell.
Can Uhuru avoid such an ending? He needs to put the blame where it belongs. Slogging through the muddle and hoping that he will be proved right someday sounds reasonable, but unconvincing. Someone needs to take the blame and pay for it.
Mr Kipkemboi is Partnerships and Special Projects Editor, Standard Group