How Jomo Kenyatta shaped Angola's fight for independence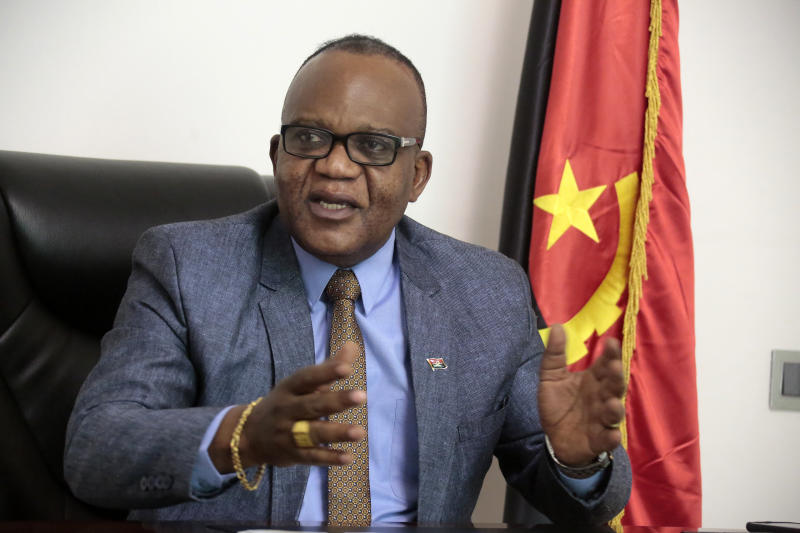 Kenya's founding president Jomo Kenyatta played a significant role in earning Angola its independence from the Portuguese, Angola's ambassador to Kenya Sianga Abilio has revealed.
Mr Abilio was referring to events that he says contributed to the nation's resistance to prolonged colonisation, which lasted until 1975, in the thick of international pressure for European nations to end their domination in Africa.
"In 1974, President Jomo Kenyatta organised two meetings between the three leading parties in our fight for independence in Mombasa and Nakuru. They could not see eye-to-eye and Kenyatta counselled that they would only succeed if they set aside their differences," Abilio told The Standard in an interview.
The three parties listened for a while but went back to their squabbling ways after Angola attained independence. Angola celebrates its Independence Day today.
Since President Uhuru Kenyatta visited Angola in 2014, the two nations have had a relationship that somewhat mirrors that of acquaintances seeking a path to friendship.
But according to Abilio, the two countries were "friends even before our independence".
Delegations from both countries have met on countable occasions, the latest one being a meeting between the nations' foreign ministers- Tete Antonio and Raychelle Omamo- in August in Nairobi.
Abilio said Kenya and Angola were yet to test the potential of deeper links, and hinted at a possible State visit by President Joao Lourenco to Kenya before the year ends.
"Angola has built significant capacity in oil exploration and can offer lessons to Kenya, which discovered oil in Turkana. On the other hand, there is a ready market for Kenyan tea and coffee in Angola.
"We have a lot in common. We have a five-year election cycle that runs almost concurrently with yours," he said.
Angolans go to the polls in August next year. President Lourenco, serving his first term, is eligible to go for a second and final term.
The similarities don't end there. Just like in Kenya, there has been talk in the southern African country about the possibility of postponing next year's election, which the president, just like Uhuru, has ruled out.
Their constitution, passed in 2010 like Kenya's also faces attempts to have it amended.
The two nations have a reputation for systemic corruption. A 2020 Transparency International corruption perceptions index ranked Angola 142 out of 180 countries.
Kenya did not fare any better, and was ranked at number 124.