Kenya-Tanzania seek to repair bilateral ties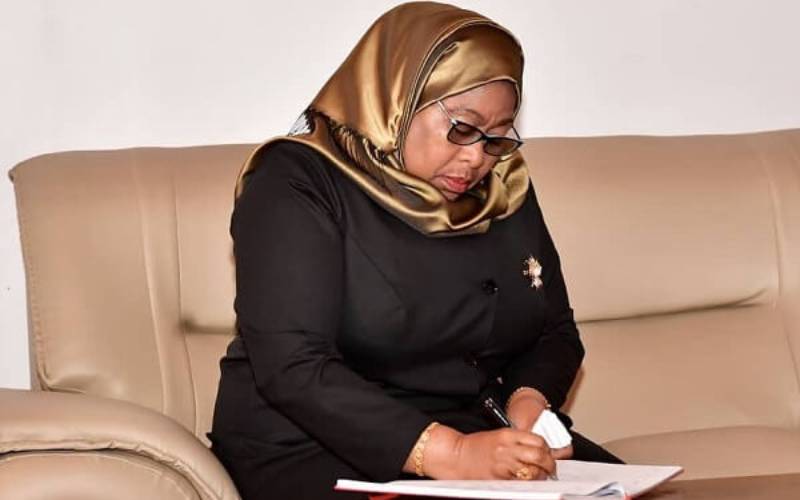 Kenya is hoping to forge strong bilateral ties with Tanzania after a turbulent period when President Samia Suluhu visits the country today.
The Ministry of Foreign Affairs said on arrival at State House, the Tanzanian President will inspect a guard of honour and receive a 21 gun salute before proceeding for the talks.
Suluhu will be in the country for a two-day State visit on invitation of President Uhuru Kenyatta.
The two leaders are scheduled to attend a trade forum for Tanzanian and Kenyan business community.
Tanzanian President Suluhu will also attend a session with executive women in business.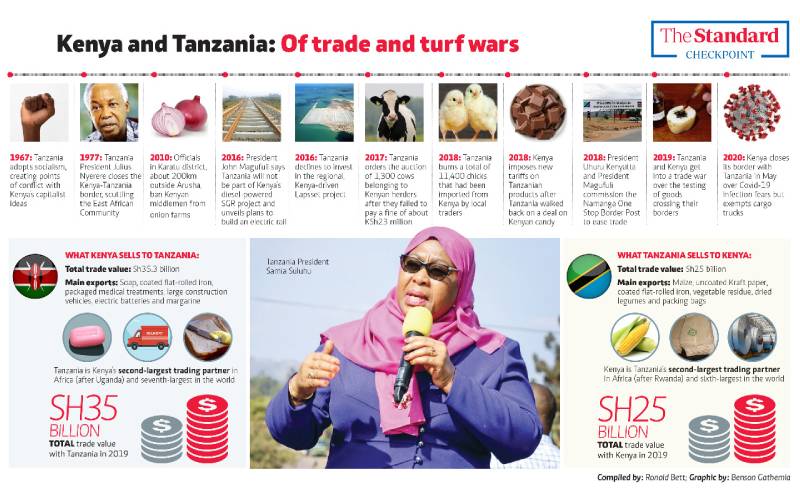 Speakers of the National Assembly and Senate have gazetted President Suluhu's joint address of Parliament on Wednesday at 2.30 pm.
"The State visit comes at a time when Kenya and Tanzania are working closely to deepen ties in the area of trade and people-to-people relations including the private sector, arts, culture, wildlife matters, tourism and cooperation at the continental and Multilateral levels," read the statement by Ministry of Foreign Affairs.
Suluhu's trip to Kenya will be her second outside the country since she took office in March.
Her administration is pursuing a rapprochement with her allies in the region, to repair Tanzania's foreign relations and alliances that came under strain during the tenure of the late President John Pombe Magufuli.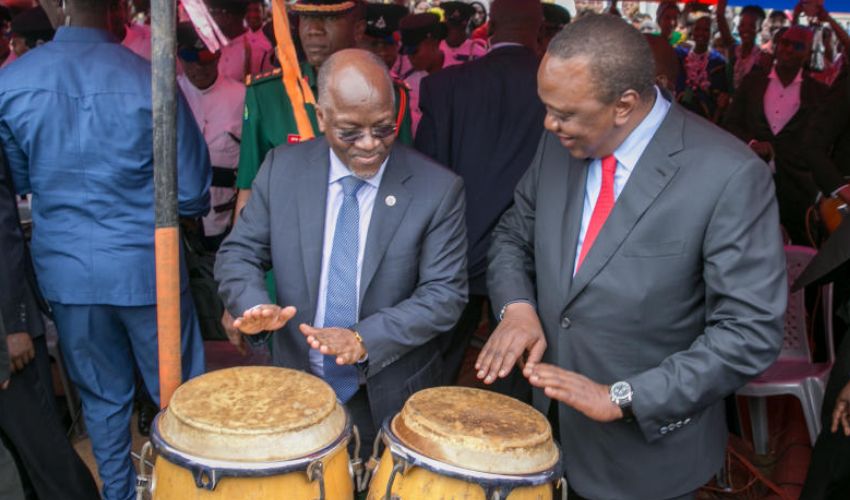 The visit is expected to thaw relations between the two countries after a frosty period under Magufuli occasioned by economic competition.
One of the thorny issues was Tanzania's lack of Covid-19 response plan and the risk posed to Kenya.
Failure to agree on Covid-19 protocols at border points led to the countries imposing tariffs on each other's goods.
In June 2020, Kenya made it mandatory for truck drivers from Tanzania to take Covid-19 test before they are let into the country. The government also announced that Tanzanian nationals go into quarantine for 14 days once they arrive in the country.
In retaliation, Tanzania barred four Kenya airlines, including Kenya Airways, from its airspace.
However, since she took office Suluhu has shifted the approach to Covid-19 19, pickinhg a taskforce to advice on Tanzania's response to the pandemic.
The President told the Tanzania Parliament last week of her government's intent to pursue economic diplomacy with regional partnerships.
Some of the changes in policy are already visible in Kenya. Working permits for foreigners are now being processed faster unlike before when it took a month.
On the interface of the dispute between Kenya and Tanzania have been the farmers who produce agricultural products such as maize, some of which are imported to Kenya.
Kenya is the biggest investor in Tanzania while exports from the neighbouring country have been on an upward trajectory in the last ten years.
Data from 2019 indicates that Kenya imported Sh4.2 billion maize from Tanzania.
Dr Kennedy Manyala, an economist who has worked in Dar es Salaam said President Kenyatta reaching out to Suluhu and her honouring the invitation was an indication that the two governments were keen on setting a different trajectory. He said there was some skepticism in Tanzania about relations with Kenya.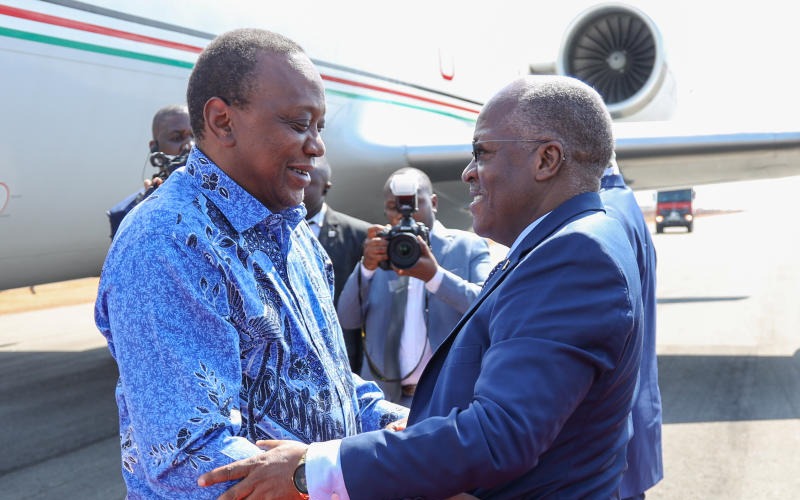 "This economic rivalry did not start during Magufuli, it started with Jakaya Kikwete. But it will be interesting for us. We must carry the light of economic diplomacy and show that we mean well," he said.
Manyala noted that industrialisation and agriculture need to feature prominently in the discussions, since Kenyan industries and Tanzanian farmers bore the brunt of wrangles.
Some of the issues that have ruined the trade relations have been quality control of the agricultural produce.
Kenya recently banned importation of maize from Uganda and Tanzania over high aflatoxin levels.
In 2017, Tanzania burned about 6,000 chicks from Kenya due to concerns that they would spread bird flu.