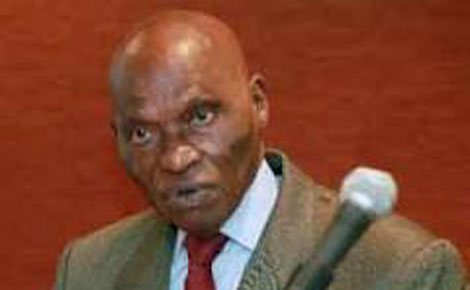 Former Senegalese president Abdoulaye
-AFP
Dakar, Senegal: Exiled former Senegalese president Abdoulaye Wade made a controversial homecoming with security forces on high alert on Friday, two years after he lost office in an election marred by violent protests.
Wade, 87, who held power from 2000 to 2012, landed in Dakar late in the evening for his first trip back to the west African nation since he moved to France after a bitter defeat to arch rival and current leader Macky Sall.
His return -- a show of support for his son Karim, who is in custody on multi-million-dollar corruption charges -- had been delayed by more than 48 hours after his flight was grounded in Casablanca on Wednesday.
Wade has accused Sall's government of "manoeuvring" against him by deliberately withholding permission for him to land in Dakar in an attempt to disperse the supporters who had planned to welcome him on his arrival.
"I understood a long time ago that Macky Sall did not want this day to happen," he told AFP in Morocco's largest city on Thursday.
He finally left Casablanca in the early evening on a private jet which landed in Dakar around three hours later.
The Senegal government has denied that it was behind the delay, with spokesman Abdou Latif Coulibaly pointing to last-minute modifications to the flight plan which meant new permits were required.