TSC boss Gabriel Lengoiboni (right) and Kenya Primary Schools Heads Association Chairman Joseph Karuga chat during the closing of the 9th Primary School Heads Annual Conference in Mombasa Thursday.[Photo: Omondi Onyango/Standard]
By Augustine Oduor
Mombasa, Kenya: The Teachers Service Commission has ruled out a separate scheme of service for head teachers.
Teachers who completed the executive diploma courses at the Kenya Education Management Institute (Kemi) had been lobbying for a separate scheme of service.
TSC Secretary Gabriel Lengoiboni also maintained that the entry grade to university for persons wishing to train as teachers must be a C+.
Lengoiboni said as a move to enhance quality, the P2 grade for teachers has already been scrapped and teachers elevated to P1.
Kenya Union of Post Primary Education Teachers' (Kuppet) officials however said they are moving to court to contest the decision to raise university entry requirement for teachers.
Discriminative policy
Kuppet Secretary General Akello Misori said he will take the Ministry of Education, TSC and the universities to court next week for implementing a discriminative policy.
He also faulted TSC's role in setting the entry marks for colleges. "What is the work for Commission for University Education if TSC assumes such a role?" he posed. He added: "The papers are ready and we must stop this by all means. Some of us scored a C and joined colleges with that grade. But we are not lesser teachers."
Addressing the primary school head teachers meeting for their annual conference yesterday, Misori said most of them have undertaken professional courses at Kemi and asked their employer to recognise their papers.
Kenya Primary School Heads Association National Chairman Joseph Karuga said over 23,000 teachers have already undergone training at Kemi, adding that the TSC should elevate them to another scheme of service.
"These teachers should now be moved from the non-graduate scheme to the new scheme because they have completed their executive diplomas," he said. Lengoiboni said Kemi training equips trainees with leadership skills and does not cover enough content to warrant recognition.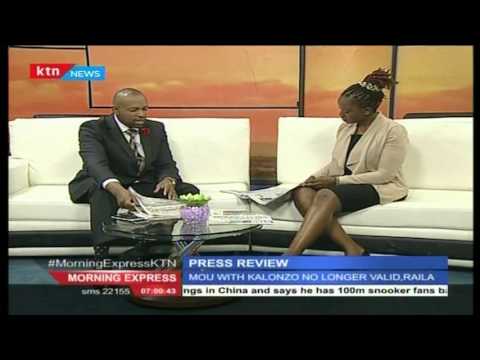 The youngest child to be radicalised is just four years old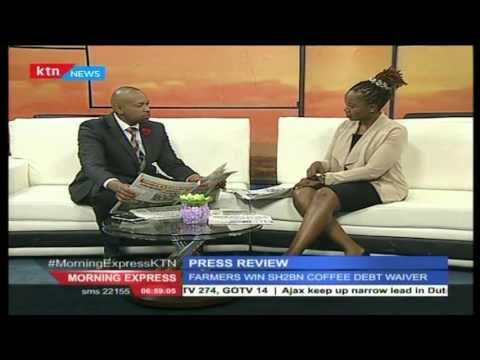 These are the promises that will always be broken by politicians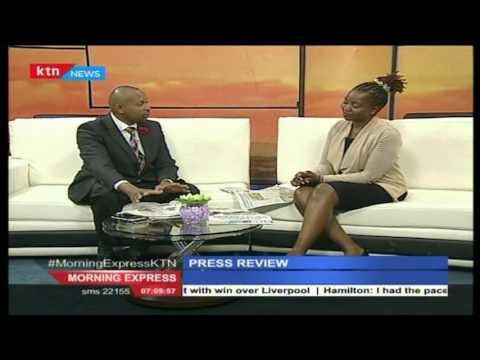 Why Willy Paul and Bahati have been locked out of Groove Party 2016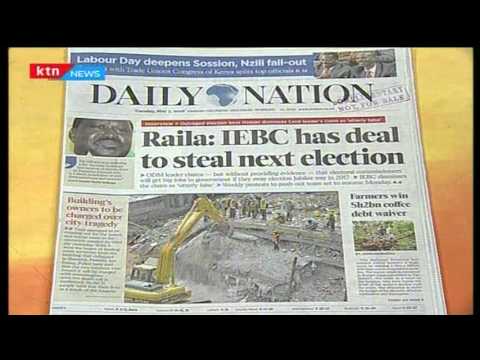 Raila Odinga 'reveals' the pact between IEBC and Jubilee government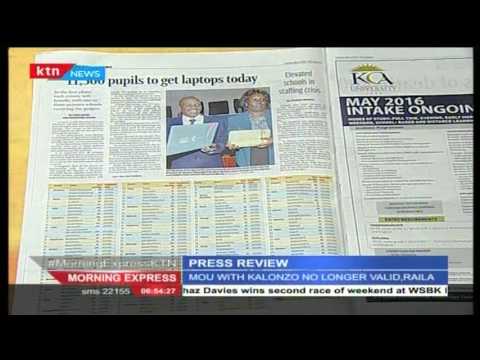 Will your kid get a laptop? Here are the details about the first distribution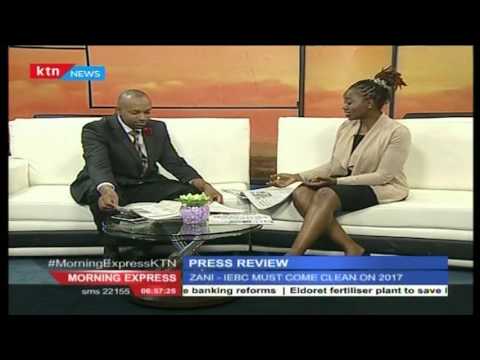 Jubilee Party to be availed amidst growing dissent from section of the politicians