By PAMELA CHEPKEMEI
Nairobi, Kenya: A landmark case before the High Court could have far reaching implications on how persons of transgender are treated.
It involves a woman, born 29 years ago as Andrew Mbugua Ithibu, but who chose to change her gender. Unable to win Government recognition of her new status as a woman, Audrey Mbugua Ithibu has now taken the battle to court.
She accuses the national examinations body of preventing her from being employed by refusing to change her academic certificates to reflect her current gender status.
Audrey's case seeking orders to compel the Kenya National Examination Council (Knec) to change her names in the examination certificate is unprecedented in Kenyan courts.
Audrey says she was born male and diagnosed with Gender Identity Disorder seven years after completing High School and scoring a grade of A-minus.
Born in January 1984, she studied at Kiambu High School where she sat her secondary school national examination under the name Andrew Mbugua Ithibu. After completing High School in 2001, Andrew decided she wanted to be a female and chose the name Audrey.
"I was born male 29 years ago and I started my medical transition to be of the female sex a couple of years ago to replace Andrew, "she says in an article.
Deed poll
She changed her first name legally from Andrew to Audrey last year through a deed poll and gazette notice. She was treated at Mathare mental hospital and subsequently issued with a psychiatrist medical report stating that she had been diagnosed with Gender Identity Disorders/Transsexualism in 2008.
Currently, a project officer at a transgender lobby, Audrey says she has attempted to undergo surgery to become a woman but the medical authorities have complicated matters for her.
Her efforts to seek help from the Commission on Administrative Justice (CAJ), requesting the Government agency to intervene for her to access her gender reassignment surgery did not bear fruit. The Commission told her the matter does not fall under its mandate. Audrey adds that she has faced many difficulties in the process of trying to change her national identity card, and passport.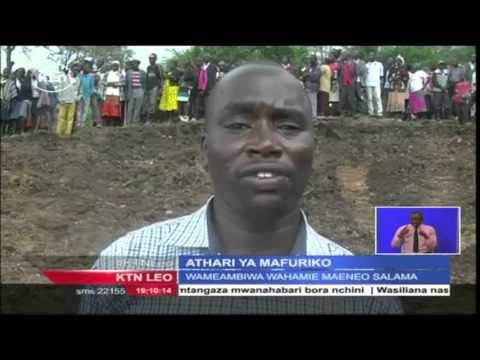 Taarifa Kamili ya KTN Leo, Mei 3, 2016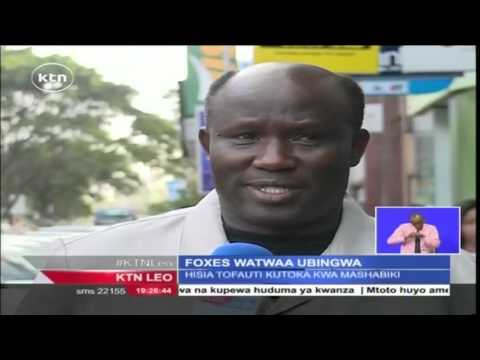 Mashabiki waipongeza timu ya Leicester City kwa kutwaa ubingwa wa ligi kuu nchini Ungereza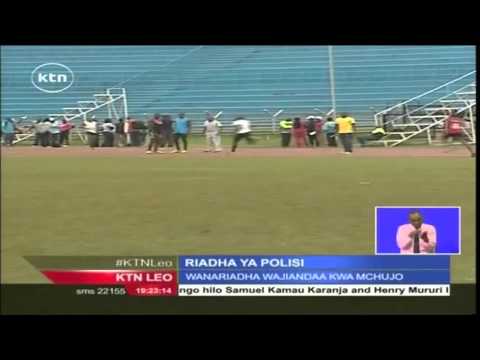 Mashindano ya riadha ya askari wa magereza kuandaliwa katika uwanja wa Nyayo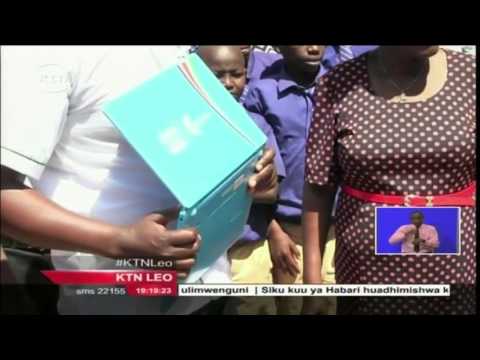 Mafunzo ya tarakilishi yaanzishwa Eldoret kufanikisha mradi wa serikali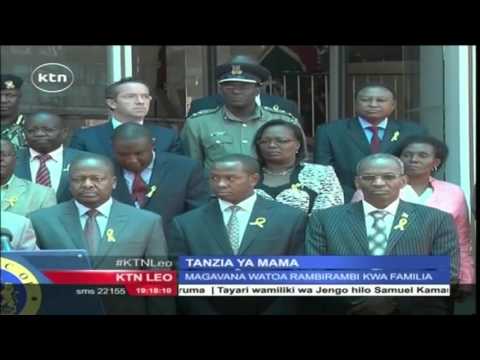 Peter Munya awaongoza magavana wenzake kumfariji rais mustaafu Mwai Kibaki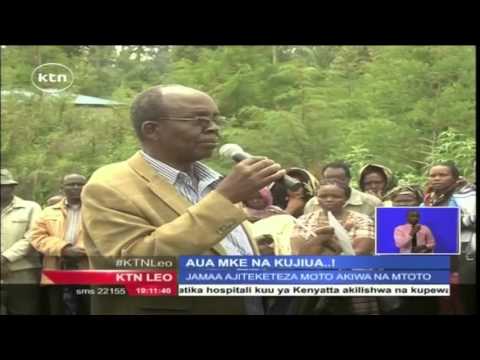 Jamaa amuua mke wake, mwanawe wa miaka 7 kisha kujiua Baringo