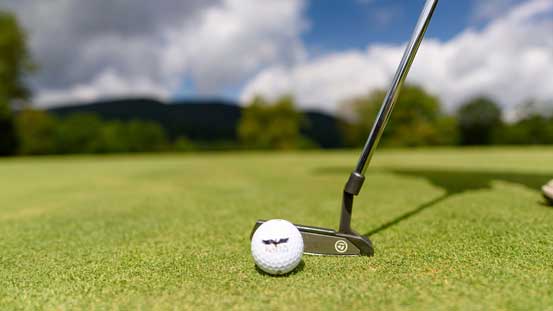 NAIROBI, KENYA: Golfing is quite an expensive and involving affair. The golf bag, umbrella and other paraphernalia weigh more than 10kgs while a round of the game can take up to four hours.
Carrying such weight can be draining for the golfer, which is why it is always advisable to hire someone (a caddy) to carry the golf kit for you.
Caddy fees for a round of golf range between Sh500 and Sh1,000 or more, depending on the "coolness" of the club and the distance from the city.
Golf clubs in Nairobi pay caddies more just like other service providers such as barbers and plumbers. Labour shortage in developed countries makes it is expensive to hire a caddy. Golfers carry the kits themselves or use carts. In Kenya, labour is cheap and golfers prefer caddies.
Just drive into a golf club and see the number of caddies seeking work.
About 10 years ago, most caddies were men. But there has been a revolution. Female caddies are now giving men a run for their money. Unemployment is driving the shift.
Everyone wants to make money. The other reason behind the shift is that men have become reckless and irresponsible. Finding a drunken male caddy in the morning has become the norm. This puts off many golfers, thus the preference for lady caddies.
One visiting golfer from South Africa told me she only hires female caddies. According to her, they are more likely to put their earning to better use. Some cranks have claimed that some lady caddies are attractive and spice up the game. There is no scientific evidence to support that.
The invasion of caddying by women is not an isolated case. Women have made great strides in fields formally dominated by men.
Constitution changes and advocacy has also fuelled this unprecedented constriction of men's economic space. Women are now boda boda riders, plant operators, road construction workers and more.
They are also in boardrooms and in other top leadership positions including governors. The world has many female presidents and prime ministers. Why can't we try a lady president as one way of our current political quagmire? Women are seen as more trustworthy.
Noted how they dominate M-Pesa outlets and teller positions in banks? The invasion by women into fields formally dominated by men means economic empowerment and has unintended consequences.
Unusual way
Men have resisted this change as stalling of two-thirds gender rule in parliament shows. Men have also reacted in unusual ways. Some have turned to violent crime to prove they are "still men."
Noted the number of cases where men are killing their spouses? I noted the high correlation between empowerment of women and violence and crime among men in America's deep south, where more African-American men were in jail than in college.
We must never get there, but we can reach there - hopefully, not in my lifetime. Other men get into drinking and other mood-altering drugs.
Does it surprise you that Central Kenya, devastated by alcoholism leads in women empowerment? Some say that is an echo from Wangu wa Makeri, the female Muranga chief who sat on men's back at the turn of the 19th century. Are there female chiefs in Muranga today?
Women empowerment goes hand in hand with single parenthood and its consequences. President Obama in 2008 noted "Any fool can have a child. That doesn't make you a father. It's the courage to raise a child that makes you a father." Women in Kenya have complained of lack of "quality men" read economically empowered men. Data from Prisons suggest that there is a higher representation of inmates from single parenthood.
One prison in Kenya in 2011 put the figure at 78 per cent. It seems modern men do not know how to handle the threat to cultural upbringing that puts a premium on their dominance. Our institutions have also not prepared men for that. Do I see altar girls in church?
Could gangs be a reaction to this threat? Jailing men is not the solution; let us look at the root cause which is at the confluence of culture and economics. Other men work hard to show they are real men through education or entrepreneurship. Some work too hard leading to sicknesses like heart diseases. It is no wonder life expectancy for men is lower.
We also neglect men and leave them to fend for themselves. "He is a man," how often do we hear that when a man is in problems whether financial or otherwise. Others see a silver lining in the entry of women into formerly male-dominated work; it has stirred our complacency.
Men will now work harder because of the resulting competition.
The whole country will benefit from increased productivity and innovation.
-The writer teaches at the University of Nairobi