No compensation yet for Ethiopian Airlines crash victims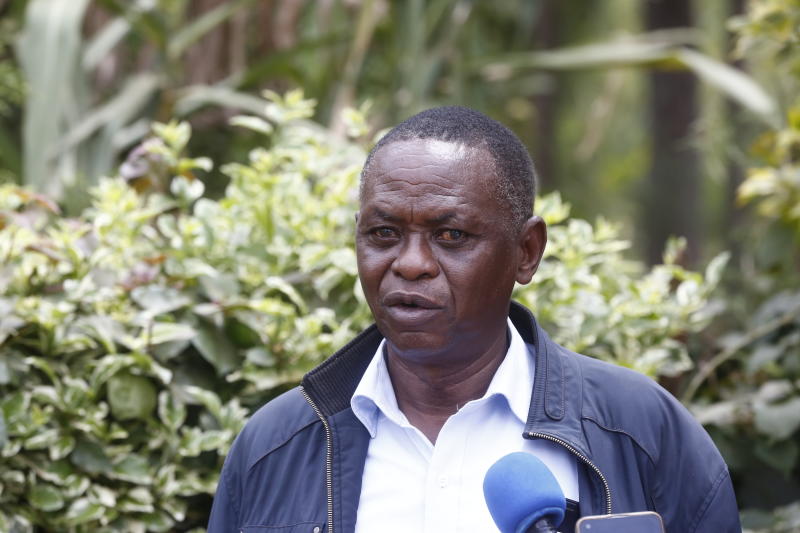 The past two years have been difficult for John Quindos, who lost five family members when an Ethiopian Airlines plane crashed in March 2019. The plane came down moments after taking off from Bole International Airport in Addis Ababa.
Quindos's wife Anne Wangui, 60, and their 34-year-old daughter Caroline Nduta, were among the 157 people who died in the crash.
Quindos also lost grandchildren, seven-year-old Ryan Njoroge, Kelli Wanjiku who was four and Rubi Wangui, who was only nine-months-old. The three were Nduta's children.
He was waiting at the Jomo Kenyatta International Airport to receive his family members when the news of the crash hit him.
Of those who died when flight ET302 plane came down near Bishoftu at 8.44am (East African Time), 149 were passengers while the rest were crew members. The plane crashed just six minutes after take-off and burst into flames.
Quindos said it has been tough for him taking care of their other children without his wife.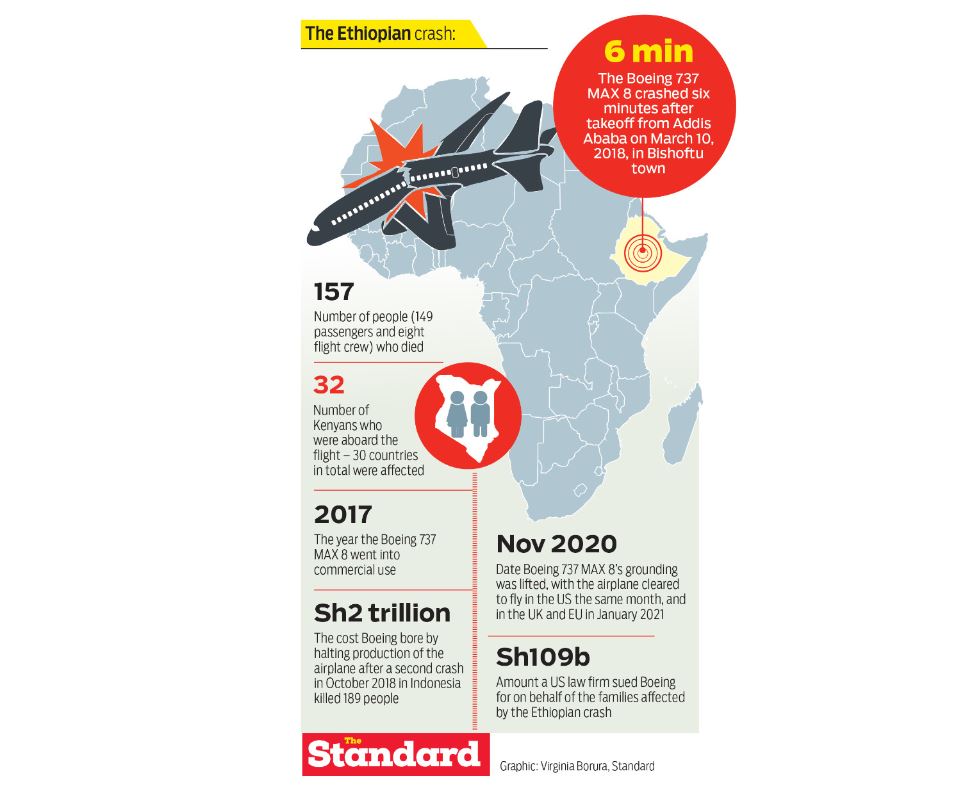 Today marks exactly two years since the accident claimed the lives of 32 Kenyans, 18 Canadians, eight Americans and seven Britons, among other nationalities. They were flying to Kenya from Canada through Addis Ababa.
Quindos' family is set to hold the second anniversary for their departed members at their home in Bahati, Nakuru County.
"Last year we marked the first anniversary at the site where the plane crashed in Ethiopia. It was a day grief brought us together," said Quindos.
He said he has kept thinking about his lost kin and his memories with them keeps coming back.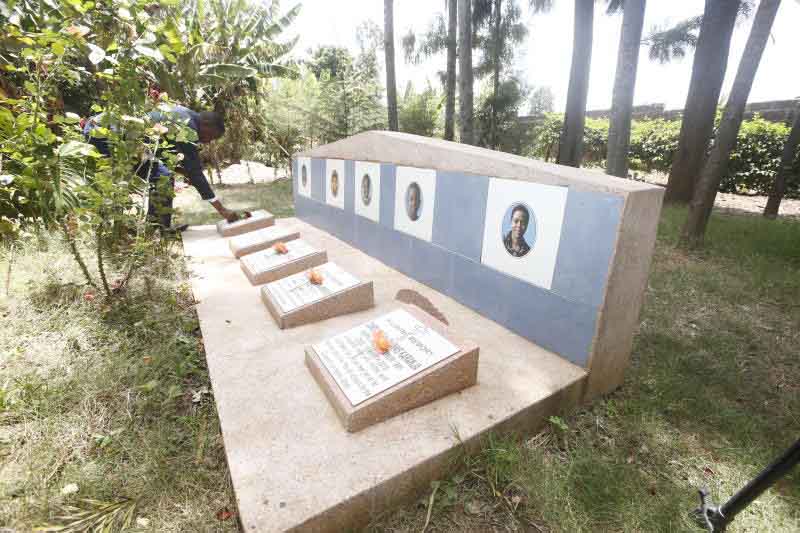 "I am still grieving but I am also speaking to people about how I feel which is really helpful to me. I have accepted that they died but I cannot forget them. It's been a tough journey," said Quindos.
He added: "I always dream about them. Initially, I would wake up after dreaming about them and start looking for them in the house. It has been a struggle. We had great memories together and I really miss them. It was hard losing my wife of 30 years."
Quindos said the accident came with unexpected changes and left huge gaps in his life and family.
"I miss my wife, our children miss her too. Taking care of our sons without my wife has not been easy," he said.
The remains of Quindos' family members were brought home for burial in October 2019. Only remains of 28 out of the 32 Kenyans who died in the crash were positively identified.
Nduta's remains and those of her three children were buried at her matrimonial home at Kiangai Farm, Nakuru.
In September last year, US investigators reported that design flaws were among factors that compromised the plane's safety.
Families that lost their loved ones continue to fight for compensation from Boeing, the aircraft maker, in legal battles at a US Federal Court in Chicago where the company is based.
"There have been rumours that we have been compensated. It is not true. We have been in contact with the rest of the Kenyan families that were affected and none has received compensation from Boeing," said Quindos.
He, however, noted that the process was disrupted by the outbreak of Covid-19 pandemic which upended life with restrictions on movement, including overseas travel.
"We wanted to attend the trial yet the case was filed in Chicago in the United States. The pandemic limited our travel to the US. If the pandemic is contained, the affected families will travel to Chicago and will hopefully be compensated," Quindos said.