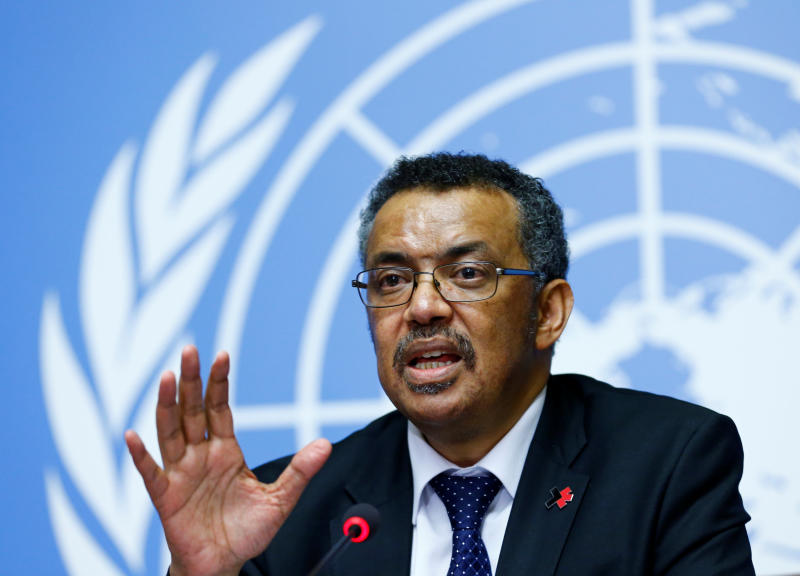 The World Health Organization's director-general Tedros Adhanom Ghebreyesus (pictured) has said that the organization is yet to receive any information from Tanzania on what measures it is taking to respond to the Covid-19 pandemic.
In a statement posted on WHO's website on Sunday, Tedros while insisting on how Covid-19 is a serious disease, said authorities had an obligation to save lives.
"This situation remains very concerning. I renew my call for Tanzania to start reporting Covid-19 cases and share data. I also call on Tanzania to implement the public health measures that we know work in breaking the chains of transmission, and to prepare for vaccination," Tedros said.
The global health body further revealed reports that a number of Tanzanians travelling to neighbouring countries and beyond had tested positive for Covid-19 despite President John Magufuli declaring the county Coronavirus-free.
Read More
"This underscores the need for Tanzania to take robust action both to safeguard their own people and protect populations in these countries and beyond," he said.
In April last year, President Magufuli declared the country to be coronavirus-free and ordered full re-opening of borders and economic activities. He said that God had answered their prayers.
There is no official Covid-19-related statistics or information available in the East African country and issuing of unofficial Covid-19 data is strictly prohibited.
Tanzania last posted coronavirus statistics on April 29 when President Magufuli questioned the efficacy of imported testing kits. The national caseload stood at 509 with 21 deaths and 183 recoveries.
Tedros says that he has spoken with several authorities in Tanzania since January urging them to scale public health measures and share Covid-19 data.
"In late January, I joined Dr Matshidiso Moeti, the WHO Director for the African Region, in urging Tanzania to scale public health measures against Covid-19 and to prepare for vaccination. I also encouraged the sharing of data in light of reports of Covid-19 cases," he said.