Tanzania laboratory for testing Covid-19 faulty, minister says
WORLD
By Xinhua | May 24th 2020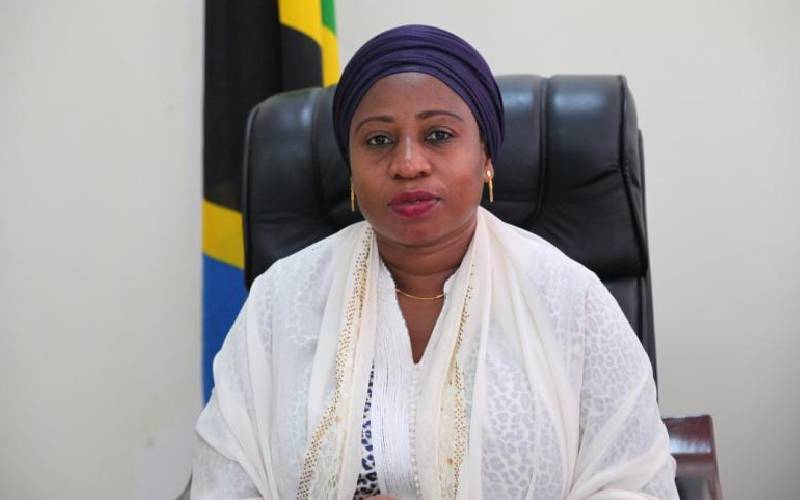 Investigations into Tanzania's national health laboratory show several shortcomings, including a faulty machine for testing samples of Covid-19, a senior official has revealed.
The national health laboratory housed in the National Institute of Medical Research (NIMR) in Dar es Salaam did not repair a faulty machine, said Health Minister Ummy Mwalimu in a statement.
Ms Mwalimu (pictured) made the revelation when she announced investigation results released by a 10-member team she had appointed on May 4 to probe the collection of Covid-19 samples at the laboratory.
She said other shortcomings identified by the probe team included lack of technical supervision for testing of Covid-19 samples, poor quality assurance of results and poor storage of tested samples for Covid-19.
Mwalimu added that the probe team also revealed that the laboratory established in 1968 was facing shortage of professionals in biotechnology and molecular biology, according to the statement.
Following the release of the investigative report, said Mwalimu, the Ministry of Health has moved the testing of Covid-19 samples to a newly built national health laboratory equipped with state-of-the-art facilities at Mabibo area, also in Dar es Salaam.
"The new national health laboratory has a capacity to test 1,800 Covid-19 samples within 24 hours compared to the old laboratory at NIMR that tested 300 samples within 24 hours," said Mwalimu.
She said the new national health laboratory whose construction was completed recently has been equipped with high-tech facilities manned by competent laboratory professionals.
On May 4, Mwalimu named the 10-member probe team headed by Eligius Lyamuya of the Muhimbili University of Health and Apllied Sciences to investigate the collection of Covid-19 samples at the laboratory.
She also suspended the director of the national health laboratory, Nyambura Moremi, and the quality assurance manager Jacob Lusekelo over allegedly questionable Covid-19 test results.
The suspension of the two officials followed concerns raised by President John Magufuli about the accuracy of Covid-19 test results released by the national health laboratory.
Meanwhile, Tanzania and Kenya have resolved a dispute over Covid-19 tests for truck drivers crossing the border, facilitating trade between the two East African countries.
The dispute, which had been ongoing for quite some time, was resolved by ministers responsible for transport from the two countries at the end of their one-day meeting at the Namanga border post, said a communique released at the end of the meeting.
The meeting followed a directive last week by presidents of Tanzania and Kenya to ministers responsible for transport and commissioners of border regions to resolve the dispute to facilitate trade between the two countries.
The ministers agreed that truck drivers from both sides will be tested for Covid-19 before commencement of their journeys.