Ivorian ex-president accused at war crimes trial of stoking "unspeakable violence" to keep power
WORLD
By Reuters | January 29th 2016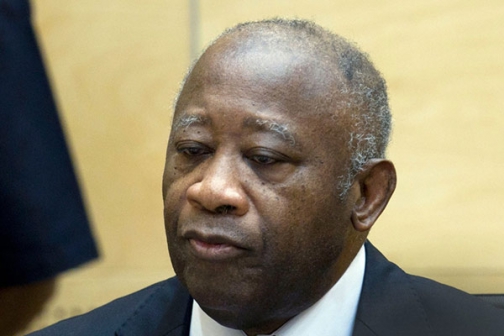 THE HAGUE: War crimes prosecutors accused ex-Ivorian president Laurent Gbagbo of orchestrating "unspeakable violence", including murder and gang rape by supporters, in order to cling to power after losing an election, pitching his country into civil war.
Rising stiffly on the opening day of his trial at the International Criminal Court, Gbagbo, 70, pleaded not guilty to all charges. His co-accused, youth leader Charles Ble Goude, 44, also pleaded innocent and said he did not recognise the charges.
Four months of conflict ravaged Ivory Coast, the world's largest cocoa grower, in early 2011 after Gbagbo refused to step down. Around 3,000 people were killed and the fighting ended only when former colonial power France intervened militarily, allowing election winner Alessane Ouattara to take office.
The trial could ramp up tensions in Ivory Coast, where Gbagbo, the highest ranked politician ever to appear before the 13-year-old ICC, remains influential.
Prosecutor Fatou Bensouda, in an opening statement, said Gbagbo and his inner circle had targeted Muslims and people of other ethnicities that they assumed had supported Ouattara.
"Cote d'Ivoire succumbed to chaos and was subjected to unspeakable violence," she said, using the country's French name. "Gbagbo never intended to leave office," she added, to groans from his many supporters in the public gallery.
Bensouda related the account of one witness who had been arrested at a pro-Ouattara rally and subjected, along with other women, to three days of gang rapes by armed gendarmes.
Seven were killed when state security agents opened fire from an armoured car on a demonstration in a marketplace in an immigrant-heavy neighbourhood of the capital Abidjan, she added.
Gbagbo's supporters, hundreds of whom were demonstrating outside the courthouse on Thursday, say he is a victim of neo-colonial meddling by France and accuse prosecutors of ignoring alleged crimes by Ouattara's camp.
"We want him released," said Paris-based Ivorian Michele, demonstrating in the windswept street in front of the court in The Hague. Ouattara was a "rebel chief" who had been helped by France to usurp power, she added.
Bensouda asked for "patience" from Ivorians while her investigations into the other side continued. Her plea was met with jeers from the gallery.
The case is a test for the credibility of the global war crimes court. Its last attempt to press charges against a top politician, Kenyan President Uhuru Kenyatta, ended in disarray amid fierce diplomatic lobbying by Kenya and its African allies.
The court has so far handed down just two convictions, both against little-known African warlords. It opened its first investigation outside the continent on Wednesday, delving into the 2008 Russia-Georgia war.