All work, no pay: The agony of being a part-time lecturer in Kenya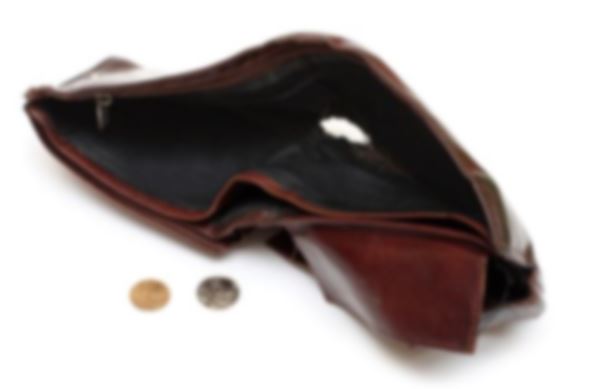 Eric Kirui has been teaching at two top universities since 2015 but has only been paid twice. This was payment for the first two semesters he taught at Egerton University in 2015.
From that time, he says, his hard work at the Baringo-based campus where he still teaches literature students has not been compensated. His wages have also been piling up at Maasai Mara University since 2015, where he has not received any payment.
Both universities, Eric says, sometimes expect him to go beyond what a full-time lecturer delivers. He spends nine hours lecturing at Egerton University and does 32 hours at Maasai Mara University every week.
But it isn't just the number of hours spent in class that make lecturing for the 33-year-old an arduous task.
"I spend a lot of time in the library reading and researching before each class. I also have to develop content and my own course outline for each unit I teach. There is usually a lot to do," says Eric.
He says the work is made unbearable by the fact that it is never compensated, making him lead a pauper's life.
"It is hard to imagine how we live outside lecture halls. I have to take up odd jobs and do small businesses to fend for my family because for years now, I have never been paid by both universities," says Eric.
According to the Literature Masters student, there is no transport reimbursement from his home in Kericho to the universities.
But Eric says he holds on to teaching despite the odds. "I am very passionate about teaching. It is fulfilling to impact positively on the lives of fellow youth. I guess that's what keeps me going. I also hope to land a full-time job when a position comes up at either university. I know I will get the job for my hard work and experience. That is why I have never thought of leaving despite the challenges," he says.
Eric's experience isn't an isolated case as Hashtag found out. Many part-time lecturers continue to suffer the short end of the stick in universities. Dr Bichanga Orina, for instance, says Kisii University is yet to pay him for the five years he taught at the university on part-time terms.
The don who also teaches Strategic Management at the Jomo Kenyatta University of Agriculture and Technology (JKuat) says part-timers in his circles have gone as far as labelling certain universities no-go zones.
"There are universities where we can never teach even if they were to offer us jobs. They never pay part-timers," says Dr Orina.
Orina and a few other dons who taught at Kisii University have since moved to court seeking help to get their payment.
And *Michael, who was frustrated after years of teaching, says universities give part-time lecturers empty promises.
"They often ask you to sign documents of performance and reimbursement before disappearing, leaving you hoping for pay or even a full-time job. It takes long before one realises they are being played and decide to walk out of the deal," says Michael, who declines to give his full name.
Michael says that once a lecturer leaves, the university goes back to a pile of CVs sent by desperate graduates looking for teaching jobs and of practicing lecturers looking to boost their earnings by taking a few more hours. These are enticed into the system with one payment before the universities start squeezing free services out of them.
A huge chunk of complaints lodged at the Universities Academic Staff Union (Uasu) are of non-remittance of payment by universities filed by part-time lecturers.
Some of these, says Uasu Secretary General Dr Constantine Wasonga, date back to as far back as 2013 where the union's members who teach part-time classes at their universities and take up more hours in other universities have not been paid for more than five years.
"In fact, I was at Moi University the other day and the situation at the university isn't any better. Part-time lectures who are teaching at the university are not being paid. The same goes for Technical University of Kenya, JKuat and even the University of Nairobi. These lecturers are suffering across all public universities," says Dr Wasonga.
Dr Wasonga accuses universities for what he says is misusing part-time lecturers. "Why can't universities just employ these lecturers on full-time basis instead of mistreating and misusing them this way? Universities should know that these are people who hold degrees and should be paid for the kind of work they do," he says.
He says part-time lecturers are important to universities that grapple with under-staffing of the academic workforce.
Agreements between most universities and part-time lecturers mostly include Sh1,500 pay for every hour taught.
Added to the fact that part-time lecturers are not entitled to benefits such as allowances and insurance, they are arguably the most affordable resource for universities who still grapple with lack of sufficient academic staff.
But according to Dr Wasonga, universities do not want to admit this shortcoming.
"At the moment, public universities still grapple with the lack of teaching staff. But vice chancellors do not want to confess that their universities do not have enough lecturers. They know that if they say this, they will be directed to use their resources to hire teaching staff. That is why they are using part-time lecturers to cover for extra hours," says Dr Wasonga.
The dons' union boss accuses the Ministry of Education and other university education regulators for not intervening in the woes of part-time lecturers.
He says Education Cabinet Secretary Amina Mohamed remains mum concerning the misappropriation of university funds and the abuse of lecturers even after the union formally appealed to the ministry to intervene.
He also blames the Commission for University Education for picking on private universities in audits while ill-reputable public universities go scot-free.
"Commission for the University Education at the moment is behaving as if they don't know the rot in universities. They go about shutting private universities but they don't touch public universities which are full of rot. Quality in public universities is now compromised because part-time lecturers are not being paid," he says.
Those who question quality of teaching by part-time lecturers attribute it to their unavailability since this group of educators have other engagements.
In certain instances, part-timers accept jobs at multiple employers to boost their earnings.
Confessions made by those who have taught on part-time terms reveals that this group of lectures, owing to their financial frustrations adopt shameful tactics to survive and sometimes sell marks to students to be able to pay bills.
Others say that these adjunct scholars are the best catch for universities looking to impart practical skills in their graduates.
An editor, for instance, can undoubtedly deliver more relevant content to journalism students as opposed to a don who has never stepped into a newsroom.
Experts that we spoke to urged universities to find systems of integration of part-time lecturers drawn from industry to ensure learners attain industry-relevant skills.
To ensure that their rights are protected, part-timers are urged to follow the formal process while accepting teaching jobs at universities and to also join to the union. Uasu takes two per cent of a don's salary for monthly subscription to the union.
"Some of the complaints that come through our office are of not from our members. It is difficult for us to help in such a case and I, therefore, urge every academic staff in the university to subscribe to our union," says Dr Wasonga.
But according to Mr Kirui, part-timers are incapacitated by universities that deny them necessary documentation and fail to renew their appointment letters, which are required by the lecturers' union for registration and subsequent subscriptions.
To fight drought, involve communities
According to the latest information from the Meteorological Department, rainfall will be poorly distributed in April, May and June, and this will have a serious impact on agriculture