Reprieve for 321 'forgotten' workers who served three years with no pay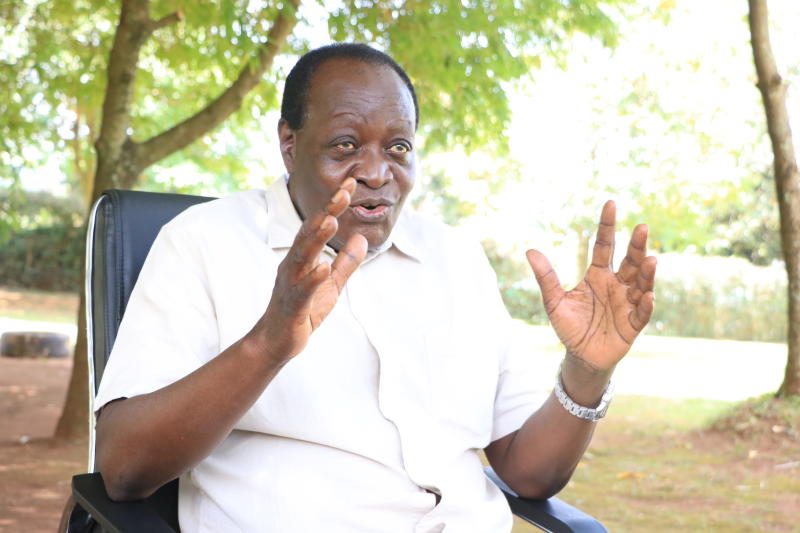 Vihiga County will absorb 321 health workers whose hiring was steeped in controversy.
The workers, who were hired in 2019, have gone without pay for more than three years after it emerged the hiring by the County Public Service Board was irregular.
The board had advertised for 149 vacancies in 2019 but 528 workers were recruited.
This prompted Governor Wilbur Ottichilo to suspend salaries of the effected workers.
Some workers left but 321 continued to work without pay. And now, their prayers appear to have been answered.
Governor Ottichilo was categorical yesterday that those who had stayed put will be absorbed into the county workforce.
The governor, who is seeking re-election, hosted the health workers for a luncheon moments before he made the announcement.
"I want to take this opportunity to thank you for being committed despite the challenges we had in relation to your salaries," Ottichilo told them.
He promised to backdate the workers' salaries. The affected workers had earlier gone to court to stop any action taken against them and their prayers were granted by the Employment and Labour Relations Court in Kisumu which issued stay orders in their favour.
"It has been a long journey with court cases left, right and centre but at the end of the day if you don't have money to implement what the court is saying, it remains a challenge," Ottichilo told the workers.
He added: "Delayed disbursements from the National Treasury and the burden of pending bills which we were directed to pay on top of effects of Covid-19 made things hard for us."
Kenya Union of Clinical Officers Vihiga chapter-representative Walter Andoli welcomed the announcement.
"We were all recruited in the year 2019 by the County Public Service Board. We were inducted and deployed for the last three years without pay. Our only hope is that we get our pay soon," said Andoli.