Ten suspects in fatal confrontation with police granted bail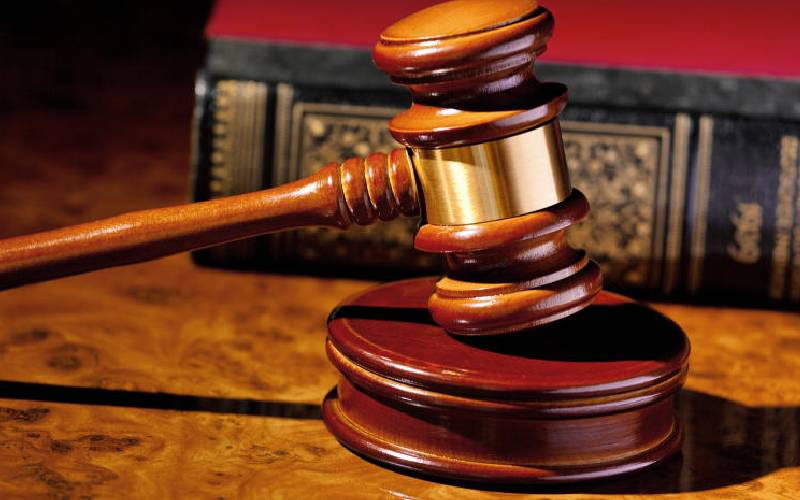 Ten suspects accused of engaging the police in a fatal confrontation while trying to stop a truck carrying 400 bags of contraband sugar along the Kakamega-Kisumu road have today been charged in court.
Evans Ariko, 22, Geoffrey Ikasalion, 28, Dan Oure, 23, Thomas Ekisa, 24 and Isaac Etyang, 21, denied the charges ranging from obstructing police officers, assaulting an officer and conspiracy to defeat justice.
Others are Sammy Oloo, 22, David Otieno, 27, Simon Ogema, 24, Kelvin Kasala, 21 and Winnie Muriuki, 22.
The 10 were arraigned in Kakamega chief magistrate's court and pleaded not guilty to all the charges said to have been committed on September 19.
They were freed on a cash bail of Sh20,000 with a surety of Sh100,000.
The court heard that while armed with weapons, they blocked the Kisumu-Kakamega road at Makunga in an attempt to rescue suspects and free impounded sugar.
According to the investigation officer, the driver of the truck loaded with sugar was flagged down at the Kenya-Uganda border at Busia. The sugar had been imported into the country by contraband goods dealers.
"The goods were held for three days at the Chwele Police Station and was being escorted to Kisumu to the regional Kenya Revenue Authority centre for estimation of the amount of duty the dealers were dodging when goons attacked the officers and tried to get back the sugar and free three suspects linked to the goods," said the officer.
As a scuffle ensued, Lewis Wambesa, 19, who was suspected to be among the people who trailed the sugar from Busia with intention of stopping its delivery, was shot dead.
One of the administration Police constable sustained injuries on the right hand, left leg and chest.
The police, at the same time, presented before court details of three saloon vehicles and a motorbike they impounded on the day of the confrontation.
They said the vehicles and motorbike were used to barricade the road at Makunga.
The case will be mentioned on October 7.