How collapse of Pan Paper Mills sucked life out of Webuye town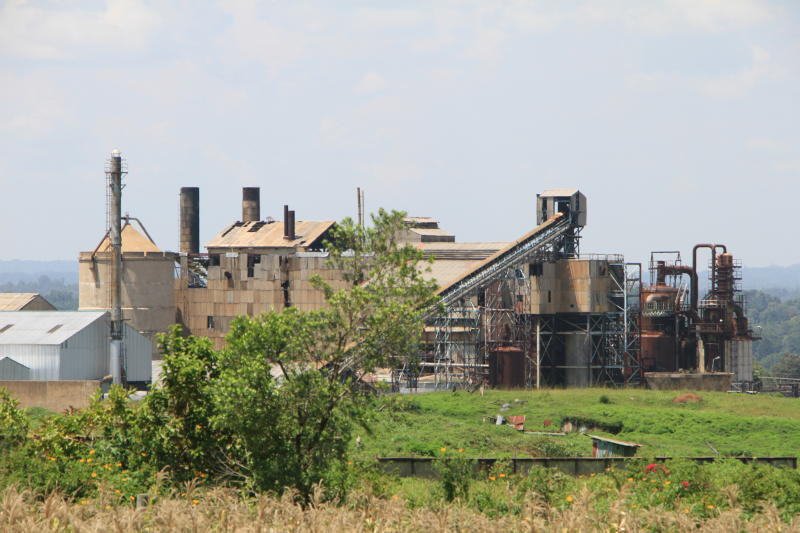 Webuye town in Bungoma County sits at the base of the sprawling Chetambe Hills. It occupies a strategic geographical location from which one can travel to Kakamega, Bungoma, Kitale and Eldoret towns.
It is home to Nabuyole Falls, formerly referred to, during colonial times, as Broderick Falls. After independence, the falls were first renamed Webuye Falls.
Between mid-1970s and late 2000s, Webuye experienced phenomenal growth, an occurrence residents attribute to establishment of Pan Paper Mills in 1971.
Theses by the University of Nairobi also attribute this growth to Pan Paper Mills. Today, Webuye is a forlorn town following the collapse of Pan Paper Mills in 2009. "I have been doing business here since 1994," Mellan Namachanja says. "I am one of four women who started Sango market, which, as you can see, is right beside the perimeter wall of the once great Pan Paper Mills".
Namachanja sells tomatoes, onions and fruits. She avers that when Pan Paper operated optimally, life was good. "There was high circulation of money and I would make 100 per cent profit from my sales. In a month, I used to make not less than Sh50,000 in profit alone."
She added: "I have a plot in Misikhu that I bought from my business. I also bought a car from this business. After the collapse of Pan Paper, things took a nose dive. Today, I barely make Sh2,000 profit in a month. Even worse, I sold my car to raise money to pay school fees for my children. I leased out the plot".
"The collapse of Pan Paper Mills has negatively impacted our lives and the growth of Webuye town," Nyongesa David says of the paper factory that was central in the rapid development of Webuye town and created employment opportunities for many.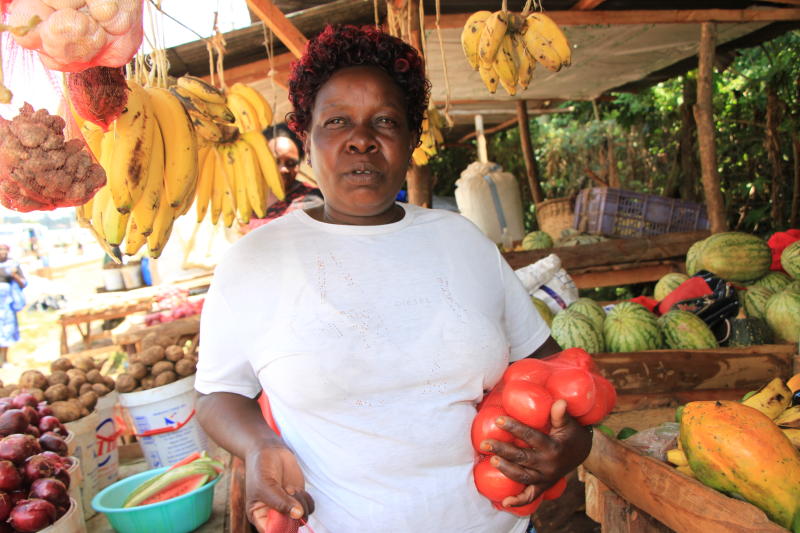 Pointing to unoccupied shops in dilapidated buildings along the Eldoret-Bungoma Road that runs parallel to the premises that housed the now-defunct Pan Paper Mills, Nyongesa says; "Look at those shops. There is no occupancy because business is poor. Most of the people moved away to where there is good business".
Across the road, one can see dilapidated buildings overgrown by grass. Some of the houses are occupied, while others are empty. "After Pan Paper collapsed, it has been difficult to find new tenants for those residential houses. The National and Chocolate estates were the most affected".
"Most of the buildings on the outskirts and within the town date back to the colonial times. There is very little going on in this town to attract investment in modern buildings," Nyongesa adds with a resigned look on his face. "We beseech the government to revive Pan Paper Mills," says Roseline Lukowa, a village elder in Sango, Webuye. "We are suffering. Our children do not go to school for lack of fees. My husband worked at Pan Paper Mills before it collapsed. He has not been lucky to find another job".
She goes on to say; "Politicians should stop coming here to make false promises about the revival of Pan Paper Mills just to get our votes, then disappear".
She says lack of jobs has not only robbed people of a means of livelihood but has increased insecurity in the area, especially in Lukova village, just next to the collapsed Pan Paper.
"Some youth lay in wait of trucks at night and attack the truck drivers, robbing them of the goods in transit".
Poignantly, Christine Nasambu's story resonates with those of many others. "I used to make money from my business when the mill was in operation. I bought land, built a house and took my kids to school. But the going got tough when it collapsed. I went back to being a tenant and as a single mother, I can't pay fees for my kids."
Julius Kimale was employed by Pan Paper Mills in 1980 and by the time he stopped working there, he had become a Senior Stock Prep Operator. "Shortly before the collapse of the mills, there was a lot of acrimony between the workers' union and the management over remuneration. Our agitation for better pay resulted in a protracted legal tussle that was replete with a lot of twists that landed some of us in jail for six months. We had the option of paying Sh20,000 fine but couldn't raise the money," says Kimale.
He looks up, smiles, and then continues to say; "Working the fields at Shikusa prison was the toughest work I have ever done."
"We appealed the imprisonment after we were accused of assaulting a manager. The case took too long to conclude. By that time, Pan Paper had collapsed and the managers had left. We were acquitted but by then, we had lost everything; the company had folded. All our years of work went to waste".
Today, Kimale works in a quarry adjacent to the Nabuyole Falls. He crashes large stones for a living. "The returns are poor, but life must go on," he says.
The collapse of Pan Paper not only cast many into a life of gloom, it denied local youth a recreational facility; the Pan Paper stadium. Today, the stadium is disused and overgrown with grass. Pan Paper wound up in 2009 due to financial problems and inability to pay electricity bills worth Sh209 million.
There have been attempts to revive Pan Paper Mills, now renamed Rai Paper Mills. The Rai Group acquired the paper mill from the government in 2016.
"Rai is operating at low capacity recycling waste paper to produce brown paper and cartons," says Kimale.