Close shave: Survivor of the collapsed Ikolomani goldmine narrates how it happened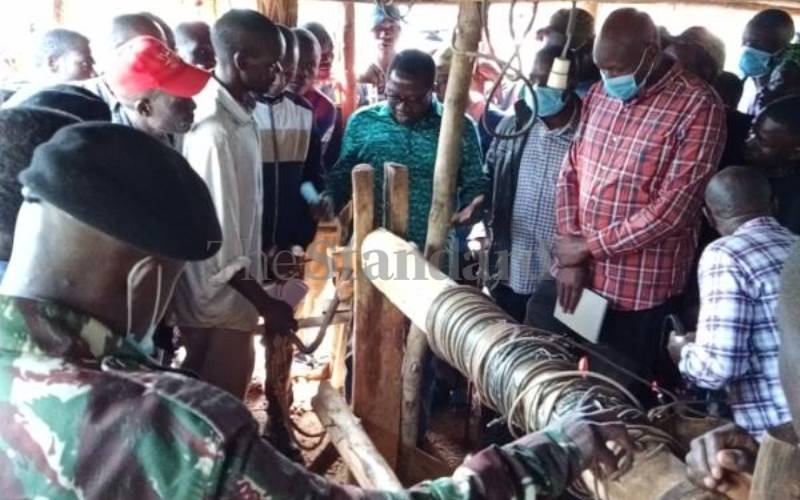 It was like any other afternoon for Joseph Mulama, a miner who narrowly escaped death when walls of a mine collapsed and buried five of his colleagues alive, leaving at least eight others nursing serious injuries on Thursday evening.
The 25-year-old was the youngest in the group of 27 miners who had descended into the mine in Bushiangala village in Ikolomani Sub-county. Speaking for the first time since the tragedy occurred, Mulama says he was sent for an errand a few hours into the task.
"My seniors told me to get out of the mine and bring them some cigarettes. I climbed out and just a stone thrown away from the mining site I heard rapturous cries for help behind me," he says.
He responded by running back to the mine and saw what he says remains the 'goriest scenes' of his six years of mining across the Kakamega South mining fields.
"My friends whom we were laughing with in the mine shafts a few minutes before were were wailing, saying their ribs were broken. Some were saying their legs were broken while others were choking under the weight of soil that lay on their bodies," he said.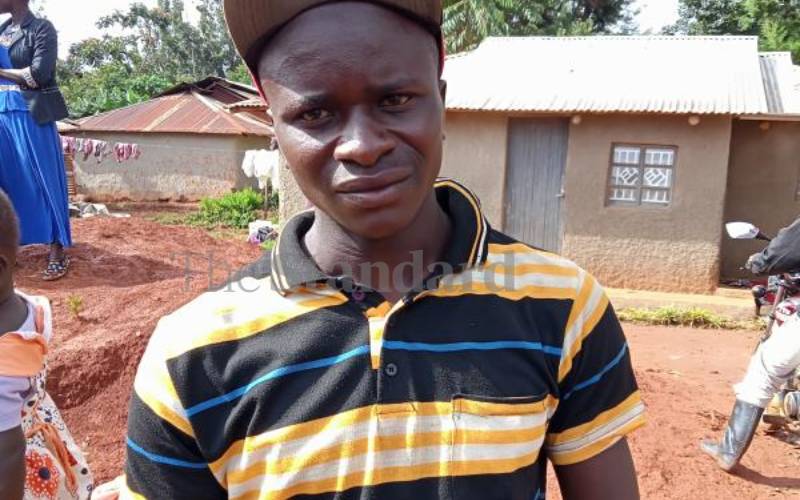 The high school dropout says he remained motionless for a moment until a fellow miner tapped him on his back signaling him to pick a spade and join fellow rescuers in digging out soil to rescue their trapped friends. That would be their main task from about 5pm to 7pm on Thursday as the rains pounded the area.
"When the mines collapsed further we could not jump out and return to save our brothers," he says.
After the two-hour rescue effort, the miners managed to pull out eight miners who were still alive, and five others who succumbed.
Bad luck
"We could have done more but our generator kept malfunctioning. This cut in on our efforts. We had to borrow another generator from a neighboring mine field," he says.
The generator happened to be the most useful tool in the rescue mission according to Mulama, as it was used to pump out water that kept flooding back into the collapsed mines, drowning some of the five who succumbed.
The Kakamega county security, mining and disaster management teams attribute the collapse of the mine to the rains which have been pounding the area for at least three weeks now, eroding the soils. But to the artisanal miners it remains 'an incident of bad luck'.
"This is the first time the mine is collapsing since its owner Titus Opingo leased it to us for Sh10,000 per month some years ago. An elder always blesses us before we get to the mines and it has always been easy until yesterday (Thursday)," said David Andabwa, another of the miners who was to relieve the 27 after they get out from their 'night-express mining' shift early Friday morning.
"It was just bad luck, we will return to the mines once the bodies of our brothers have been buried. We have nothing else to do," he said.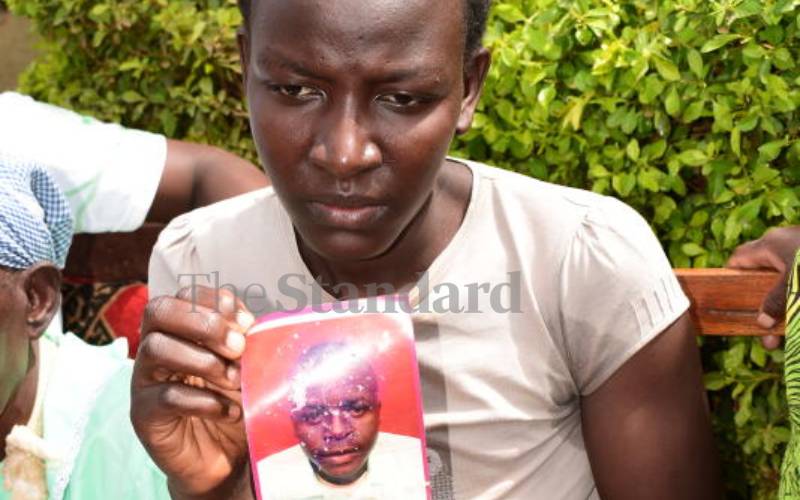 Jane Shimenga, the mother of one of the miners who lost his life in the mine believes lack of proper safety measures cost her son's life. Her son, James Atavachi, was working at the collapsed mine, which is one of five artisanal mines within a radius of 300 metres in Bushiangala.
"He died while seeking his daily bread and that is the spirit of all these boys (miners). They would rather die looking for food rather than stay around watching their family die of hunger or children fail to go to school. No one cares of their safety," she said.
Bread or no bread, the Western regional mining officer Jacob Mutua stated that caution must be taken by the artisanal miners as the risks of mining are life threatening.
"It is currently raining and any exploration can turn fatal," he said. "We have documented deaths at mines in the past but never before have had we recorded five people dying at a mine in an instance in Kakamega."
According to the officer, five artisanal miners died last year but from different mining spots in Kakamega. The miners earn Sh4,700 per kilogramme of gold they extract. Mutua says of all the 8,000 artisanal mining groups that dot the Kakamega mining corridor which is rich in gold and bears traces of copper, none is licensed. It is only the Shanta Gold Explorers who have a gold exploration license.
The corridor is under the Archean Nyanzian Craton of Western Kenya, where metallic mineralisation of precious metals such as gold, copper and silver exist. Mutua said the Kakamega artisanal mining committee is planning on getting the miners trade licenses which would make it easy for the Ministry of Mining to monitor and manage their mining activities.
Source of employment
According to a report by the Alliance for Responsible mining done in Kenya in conjunction with the United Kingdom, artisanal and small-scale mining continues to remain a significant source of employment for Kenyans.
According to the report published in 2018, about 146,000 people were working in small-scale mining by 2012 in Kenya as large-scale mining (LSM) companies employed about 9,000 workers. The report estimated that the mining sector in Kenya was largely informal, but produces around 60 percent of the country's gemstones, gold, quarried stones and other construction materials.
In 2015, mining contributed 0.8 percent to the country's GDP. This even as the government targets a 10 percent share in its Vision 2030 plan through value addition, implementation of a mining and minerals policy and the Mining Act 2016.
As Mulama prays for a quick recovery for his eight surviving colleagues, he says he envisages a dignified future, where "even when the national or county government doesn't want to give us better mining tools they should at least assess the risk for us at the mines and respond quickly when we are trapped in the mines."