Elders accuse circumcisers of ignoring advice to postpone ceremony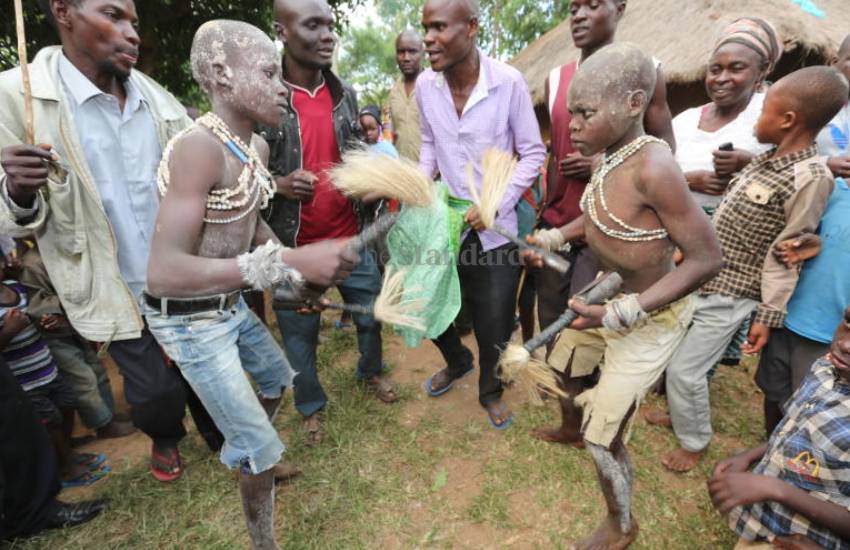 Last year was an even year, an important year among the Bukusu, Tachoni, Batura, and Sabaot communities. That was the year to initiate boys to adulthood. The exercise was to take place between August and December.
More than 10,000 boys, aged between 13 and 18, drawn from Bungoma and Trans Nzoia counties, were to undergo the rite of passage in line with their community's traditions.
However, after the outbreak of the Covid-19 pandemic, the circumcision ceremony, which is always marked with pomp and colour, became a distant dream.
The elders from the four communities, who hold the practice in high esteem, reached a consensus and postponed the ceremony, noting that the ceremonies that go with it attracted huge crowds, which might have fuelled the spread of Covid-19.
The postponement did not go down well with the men who make boys men through the circumcision procedure. They vowed to go ahead with the cut, regardless of the elders' directive. A circumciser gets Sh2,000 or a cow for every boy he cuts.
Circumcision kicked off uninterrupted after the circumcisers ignored the elders' advice to have the exercise postponed.
The ceremonies were carried out as usual; informing the general public (khulanga) that the boys would be facing the knife (khuheba) that day. The public was invited to turn out to witness initiates graduate to adulthood.
Unlike in the past, where the ritual would take place early in the morning between 5am and 6am, it was happening in open fields, by the roadside, and in sugarcane or maize plantations. Those who feared being arrested opted to have their boys cut from home.
"Given that my son (Eugene Barasa) was psychologically prepared that he would face the knife in August 2020, I could not have postponed the day," said Benard Barasa, the CEO of Shell Retail Petrol Stations in the western region.
Mr Barasa said he invited to his home a circumciser, who did the job in a low-key ceremony that was attended by a few family members.
"We just had a low-key ceremony while observing the Covid-19 protocols. We slaughtered a bull and shared the meat with my neighbours as we restricted the event to family members and a few elders," said Mr Barasa.
Isaac Misiko, a Bukusu elder, said the circumcisers defied the elders' advice and circumcised a few boys, even though the ceremony had been postponed to 2022.
Mr Misiko said the only time initiates were circumcised in an odd year was in 1939 at the advent of the Second World War.
Bungoma Circumcisers Association chair Sinino Wo Omukolongolo said the ceremony would go on as planned, adding that they could not postpone their calendar. "We shall go ahead and have our boys face the knife, like in 2020," he said.