Circumcision rite begins as kin defy health guidelines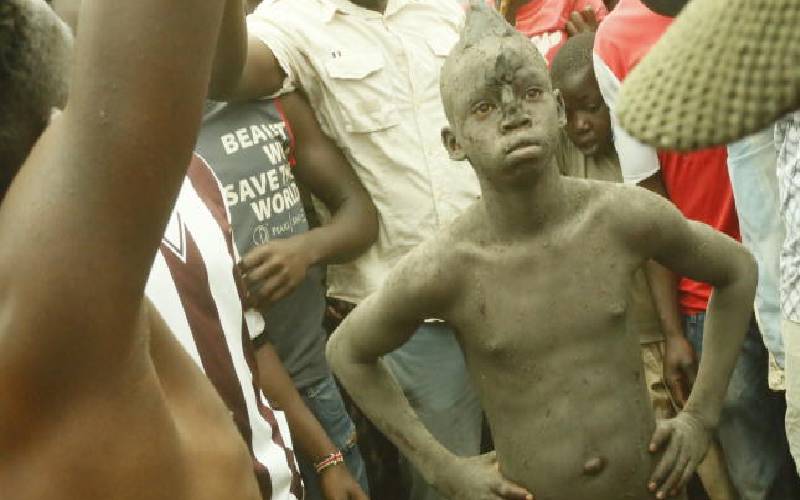 Circumcision in Bungoma County has kicked off in defiance of Ministry of Health guidelines, banning gatherings as a way of curbing the spread of Covid-19.
The circumcisers, who earn Sh2,000 or a cow for each cut, have begun carrying out the rite of passage, ignoring elders' advice that the exercise be postponed.
The elders from Bukusu, Tachoni, Batura and Sabaot communities had postponed this year's circumcision season as a way of curbing spread of Covid-19 given that such ceremonies attract mammoth crowds.
Prohibition order
A spot check by The Standard yesterday showed that circumcision was going on uninterrupted despite a prohibition order by Bungoma County Commissioner Abdi Hassan.
"We want to strictly adhere to the Ministry of Health guidelines of containing the disease and therefore anyone found circumcising young boys will be prosecuted," said Dr Hassan last Tuesday.
In Bungoma town, heavy traffic snarl-ups were witnessed yesterday along major roads within the Central Business District after they were blocked by boys who were celebrating ahead of facing the knife later in the day.
The celebrations are normally carried out as a way of informing the public (khulanga) that some initiates will be facing the knife (khuheba) that day, and that they should come and witness as the youngsters transition into adulthood.
Circumcision went on uninterrupted at Tuuti market centre, Mayanja market, Bukembe, Butonge, Musikoma and Mabanga. Those who fear getting arrested opted to have their boys cut at home.
At least seven street children were also circumcised and then taken to their parents' home to heal.
"I have decided to have my two sons circumcised as per our Bukusu traditions. I can't afford to wait for two years when my sons were mentally and psychologically prepared that they will get circumcised this year. I had set aside two bulls for that exercise," said James Makokha, 39, whose sons were circumcised yesterday at Butonge in Sirisia sub-county.
Mr Makokha wondered why the government re-opened the country and even allowed public, air and rail transport to resume with certain protocols in place and yet it was against circumcision, saying the elders bowed to government pressure without consulting circumcisers.
According to Peter Nyongesa, 45, from Mayanja market, his wife wanted a hospital circumcision for their son, but opted to have him circumcised traditionally so as to fulfill the wishes of his late father who was a traditional circumciser.
James Wamukota from Mayanja said that he decided to take his son to hospital instead of circumcising him traditionally after the elders and circumcisers started reading from different scripts.
Josephat Simiyu, a circumciser from Wapukha in Chwele, said he had already circumcised five boys while observing health regulations as directed by the government.