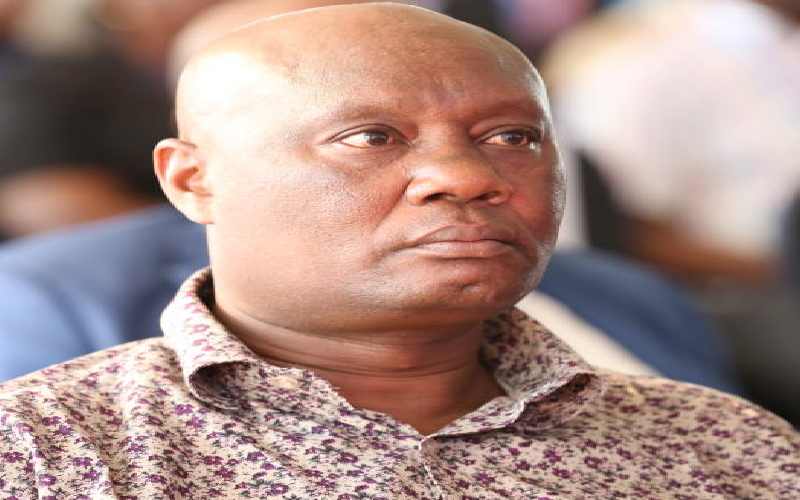 A bid to kick out Governor Sospeter Ojaamong took a new twist yesterday after constituents of an MCA behind the impeachment bid started collecting signatures to recall him (the MCA). Bukhayo North-Walatsi Ward residents vowed to send their ward rep Gardy Jakaa home on grounds that he had failed to penitent issues affecting them. Mr Stephen Bunyasi, a resident, said the process of collecting signatures as required by law had started and "in less than a week, we shall present the signatures to the electoral commission."
SEE ALSO: Why rising impeachment cases threaten governors' obligations
Bunyasi's sentiments were supported by MS Georgina Magero, who claimed their MCA was settling political scores with the governor instead of serving the ward. "We want an MCA who will legislate in a manner that ensures we get development projects our way, not one who is perennially fighting with the top county leadership," said Magero. Ojaamong, however, laughed off the bid to impeach him and said it was an exercise in futility. He was at the Busia County Referral Hospital to receive 44 beds the county has purchased, an addition to the 124 at the Alupe Covid-19 isolation centre. "It is not the first time he (Jakaa) is threatening to impeach me," said Ojaamong. "Let the court deal with the matter to its full conclusion without political interference," he said.
SEE ALSO: Waiguru blames Kibicho for budget impasse, political hostility
Jakaa, who was elected as an independent candidate, announced last week that he had started collecting signatures that will see Ojaamong sent home until a corruption-related case facing him is concluded. In an interview with a local radio station on Sunday, Jakaa insisted that nobody will stop him from ensuring the governor is sent home. "I have collected many signatures and I have support from many ward reps who want the governor to go home. Soon, I will table the motion," said Jakaa.