Farmers question rampant cane smuggling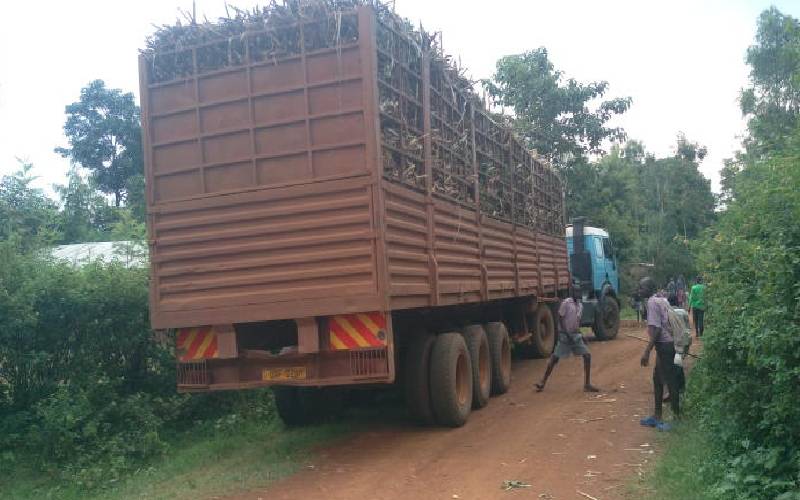 Cane farmers in Busia have raised a red flag over smuggling of sugarcane into the country by local factories.
Farmers said a local sugar factory has resorted to importing the crop from Uganda through the porous Busia border.
According to the farmers, the crop is said to be smuggled dring the day through Buteba and Alupe in Teso South constituency.
Kenya Association of Sugarcane and Allied Product (Kasap) National General Secretary Peter Odima and Busia Outgrowers Company director Lambert Ogochi petitioned the police to act.
Odima said the cane coming into the country must pass through the One Stop Border Post and get scrutinised by officers from the Kenya Revenue Authority (KRA), the police and the Kenya Plant Health Inspectorate Service (Kephis).
"We suspect due process is not being followed by the miller when bringing in the sugarcane," said Odima.
He added, "It is shocking that the vice is being conducted during the day and no arrests have been made."
Ogochi said they are not against importation of cane from Uganda, but there is a need for millers to follow procedure.
"We are seeing early signs of betrayal by our sugar mills, chances of contraband being parked together with sugarcane are high, " said Ogochi.
On Wednesday KRA officers and others from Kephis as well as security law enforcement agencies engaged in a cut and mouse chase.
Also involved were drivers of the trailers bearing Ugandan plates suspected to be carrying canes from across the border.
The driver of one of the trailers loaded with canes parked the truck near Nambale Boys High School on Wednesday to evade arrest.
The police officers from Nambale station later escorted the trailer to the precinct of the sugar factory.
Nambale Sub-County Police commander Robert Ndambiri refused to comment on the matter.