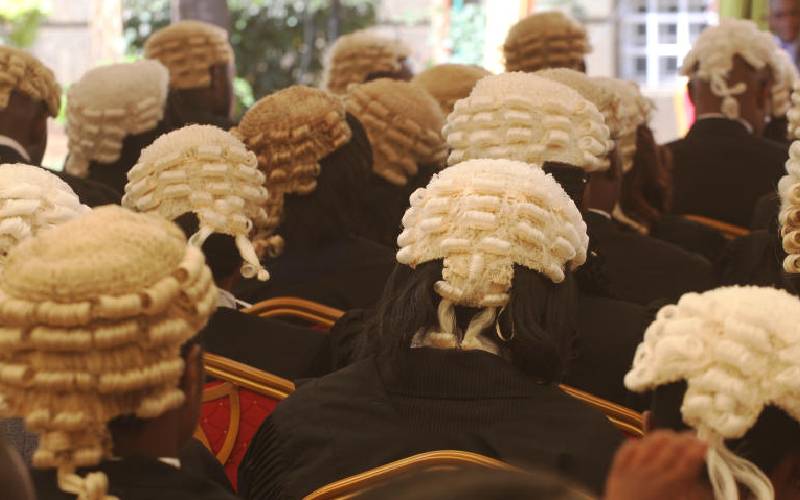 MPs and Court Users Committee (CUC) have urged the Judiciary to expedite the process of setting up a High Court in the county. The leaders noted that residents travelled long distances to Kisumu or Kakamega for justice, yet the region had features to deserve a High Court. MPs Ernest Ogesi (Vihiga), Charles Gimose (Hamisi), Alfred Agoi (Sabatia) and Omboko Milemba (Emuhaya) said justice should be brought nearer to the people.
SEE ALSO: Court ruling limits Centum school fee
"We have a population of over 700,000 people. There are many cases that need to be addressed. Going to Kakamega and Kisumu is tedious for some people who may not afford the transport cost," Mr Ogesi said. Mr Gimose said Hamisi had more than 100 acres for the facility if the land in Vihiga Constituency was not sufficient. The leaders spoke at the Principal Magistrate Court in Vihiga at the weekend, where Chief Justice David Maraga opened a new building that was constructed by World Bank at a cost of Sh78 million. Mr Maraga said the Judiciary would open a sub-registry of High Court in Vihiga, where lawyers would file cases and Kakamega Presiding Judge William Musyoka sits there for a week every month. "We shall also set a lands registry in Vihiga, where Justice Nelly Matheka will solve the cases from around one week every month, as we try to see how we can establish a High Court," he said.
SEE ALSO: Only Uhuru can name 41 judges, rules court
CUC regional secretary Michael Matekwa said if the distance travelled in search of justice by locals could be reduced, it would boost time taken for cases to be heard and determined.